September 16, 2011
New RIAJ Leadership: Motley Rice member Don Migliori to serve as new President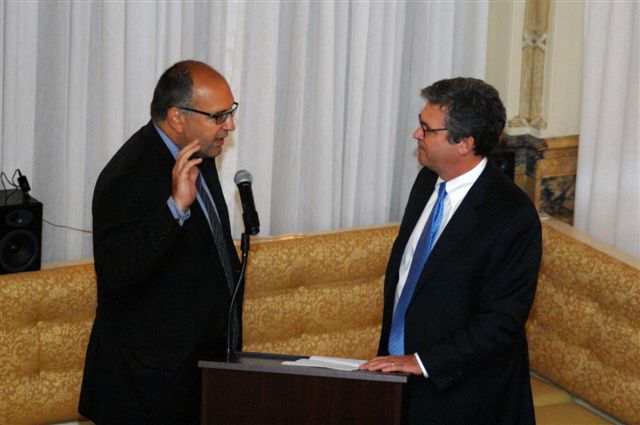 Motley Rice member Don Migliori was installed today, Sept. 16, 2011, as the new President of the Rhode Island Association for Justice (RIAJ) at the organization's 25th annual awards reception dinner.
The dinner& was held from 5:30 p.m. to 8:30 p.m. at The Dorrance in Providence, R.I., and also honored the recipients of the Citizen of the Year Award, Judicial Merit Award and Anthony A. Giannini Award for Professionalism.
The mission of the Rhode Island Association for Justice is to preserve the constitutional right to trial by jury; strengthen the civil justice system through education; safeguard consumers' rights; promote the public good through efforts to secure safe products, a safe workplace, a clean environment, and quality health care; and uphold and defend the constitutions of the United States of America and the State of Rhode Island.