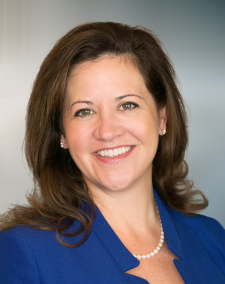 Is there a link between talcum powder and cancer?
While studies continue to examine talcum powder and ovarian cancer, women of all ages should be aware that concerns about the possible relationship between the genital application of talcum powder and ovarian cancer are starting to gain attention.
Research studies and awareness efforts
A Cancer Prevention Research study conducted in 2013 found that genital powder use was associated with a modest increased risk of ovarian cancer, particularly in the tissue covering the ovary, which is otherwise known as epithelial ovarian cancer.
Another, earlier study discussed by the American Cancer Society on its "Talcum Powder and Cancer" webpage "found about a 30% increase in ovarian risk among talc users," bringing the average female's risk for ovarian cancer up to around 1.8 percent.
And then there's the National Cancer Institute, which includes perineal talc (or use of talcum around the genitals) on its list of "Other Factors" that could contribute to developing ovarian cancer.
How are talcum powder and cancer related?
That's something that researchers are still trying to clearly establish. But what study after study has found is that there appears to be a correlation between the female use of perineal talc and ovarian cancer. One study in particular, published in 2010 by Harvard epidemiologist Dr. Margaret Gates and others, concluded that "perineal talcum powder use increases the risk of endometrial cancer, particularly among postmenopausal women."
Which is enough for ovarian cancer-stricken women who have used talcum powder for years to bring up the issue up with the courts.
Calling out powder producers
In 2013, a South Dakota jury sided with Deane Berg in her case against Johnson & Johnson, finding that the baby powder manufacturer failed to warn its users of the product's possible association with ovarian cancer. Berg, diagnosed with ovarian cancer in 2006, used Johnson & Johnson's Baby Powder and Shower to Shower in her perineum area for more than 30 years.
Another woman filed a putative class action against Johnson & Johnson this past April 2014, also claiming that if she'd known about the risk, she would never have purchased the product. A Reuters article adds that "the suit cites data from 1971 that show that researchers had found talc particles deeply imbedded in 10 of 13 tested ovarian tumors, 12 of 21 cervical tumors and five of 12 ovaries taken from women with breast cancer." The article also mentions that condom manufacturers stopped dusting their product with talcum powder due to ovarian cancer concerns.
In addition, the suit points out that in 2006, the Canadian Workplace Hazardous Materials Information System (WHMIS) classified talcum as "very toxic" and a "poisonous and infectious material."
Still other suits are popping up in Illinois and Missouri alleging the same issue: if they had known about the possible association between ovarian cancer and perineal use of talcum powder, they never would have used the product.
Although the link between talcum powder and ovarian cancer is still being researched, it's important for everyone to stay aware of new and ongoing research into this increasingly prevalent disease.