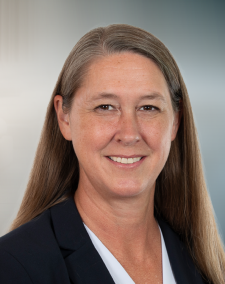 Online shopping during the holidays a potential danger for consumers
Every year my children draft a lengthy list of toys and other items they hope to receive for the holidays. And every year I wait until the last minute to find out that many items on their lists have long been sold out. Like so many shoppers, I turn to the internet for help. By shopping online I am able to shop more quickly and efficiently and, with luck, find that some e-store has restocked that most desired gift.
Online shopping has been a game changer in making some of holiday shopping stress – lines, traffic, crowded stores - easier to manage. You have access to virtually any and everything you can find in a traditional brick-and-mortar store, but in a fraction of the search time, and without the lines as you shop from your couch instead.
Making our lives easier, however, seems to have come with a price, and a dangerous one at that. Despite being used by millions of people to buy and ship products all over the world, very little is done to ensure that these products are actually safe before they show up on your doorstep.
Amazon's product safety in question
Of all the shopping services at our fingertips, Amazon not surprisingly leads in sales by far, accounting for roughly 38% of all U.S. online sales, or e-commerce, in 2019. The closest second? EBay with only 6.1% of U.S. e-commerce sales. Amazon is a platform that allows millions of third-party merchants to connect with buyers from all over the world in a central location. With so many sellers and products to choose from, however, it can be difficult for shoppers to thoroughly vet their purchases before checking out, especially as a surprising and downright scary number of sellers only provide vague details about who they are and where their products are coming from.
Complaints have been raised that Amazon isn't doing enough to protect customers and promote safety and transparency. For example, a Wall Street Journal investigation recently found 4,152 items for sale on Amazon that were banned by federal agencies or were otherwise deemed unsafe or deceptively labeled. Worrying for any parent, at least 2,000 of those items were toys and medications that failed to include warnings about health risks to children, The Wall Street Journal reported.
Is your merchandise coming from Amazon or a Third-Party Vendor?
This is the sort of problem that could quickly become deadly in the worst of circumstances. We got a glimpse of this recently during the hover board craze of 2015. Amazon stepped in to fill the gap in demand for what was the hot ticket item on countless Christmas lists that year. As many as 60,000 listings for hover boards were included on its site at various times in 2015, according to The Wall Street Journal. Many of those listings, however, did not disclose basic information like where the products came from and who made them. This grew increasingly problematic as questions about their safety began to mount due to reports of overheating batteries, explosions and intense fires that destroyed homes and injured customers. It goes without saying that a recall can be difficult to implement if authorities find it virtually impossible to track down a product's origins, as was the case for many of these boards.  
Who is liable?
Amazon issued $41.1 million in refunds related to hover boards by the end of January 2016, and removed 13,100 listings from 4,900 sellers, the majority of which were determined to be from China, The Wall Street Journal reported. However, in subsequent lawsuits that named Amazon as a defendant, the company has repeatedly argued that responsibility falls on sellers, not Amazon, to ensure that products sold on the site are safe. Plaintiffs disagree, claiming Amazon had a duty to warn customers, but that it failed to do so. Amazon received complaints about the fires as early as April 2015, but the company failed to take action for months, even as demand picked up during the holiday season, plaintiffs allege.    
Amazon's woes aren't limited to just hover boards. The company faced additional litigation in recent years after allegedly defective eclipse glasses caused headaches, vision impairment and other ailments in customers during the historic coast-to-coast total solar eclipse on Aug. 21, 2017. More recently, the 3rd Circuit Court of Appeals ruled in July that Amazon can be held liable for defective products sold by third-party merchants in response to litigation filed by a woman who alleges she was blinded in one eye by a retractable dog leash that snapped and struck her in the face. A CNN report also found cheap, counterfeit strollers on the site that failed to hold up in a crash test, potentially putting children at risk, among other problematic products. 
What can consumers do?
Despite the controversy surrounding Amazon, online shopping isn't going anywhere any time soon. The National Retail Federation predicts online and other nonstore holiday sales will increase between 11 and 14% from last year, accounting for more than $162 billion in sales during the holiday season. While sites like Amazon can and should do more, there are steps that you can take to help protect your family before making a purchase online:
Read tips for shopping on Amazon.
Whenever possible, search for recalls before making a purchase online.
For updates on potentially dangerous toy, visit nonprofit organization World Against Toys Causing Harm, Inc. (W.A.T.C.H.) online.
If you suspect that a product you purchased online is dangerous, report it to the U.S. Consumer Product Safety Commission. Seller violations may also be reported to Amazon on its website. 
 While we are all in a rush to click that buy button to purchase the latest and greatest gifts, for the sake of our loved ones we should take a step back and take the time to vet the products we're purchasing to make it the very happiest and safest of holidays.
Unfortunately dangerous products aren't the only concern while shopping online. Read ways to protect your identity while shopping online.
---
Subscribe to our blog if you'd like to have more content like this sent directly to your inbox.