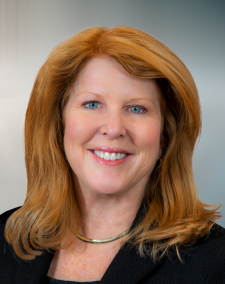 Reasons for Hope on Canada's Day of Mourning and Workers' Memorial Day
Canada's Day of Mourning, adopted and recognized as a national day of mourning by almost 80 countries around the world on April 28—including Workers Memorial Day in the U.S.—is a stark reminder of the untold number of lives that have been taken by exposure to asbestos in the workplace. We mourn all who have been lost and lives forever affected by asbestos and the terrible diseases that it can cause. The annual remembrance day also reminds us that there is a growing reason for hope: positive steps in research, treatments and even medication for these aggressive and deadly asbestos-related diseases are increasing every day.
While the number of deaths attributed to asbestos continue to climb in Canada, clinics and nonprofit organizations such as the Wellness of Workers (WoW) Centre at Alberta's Synergy Wellness Centre, the Canadian Mesothelioma Foundation and the Princess Margaret Cancer Foundation are making great strides in early detection, and all continue to fight for the ultimate goals: banning the use of asbestos worldwide and helping those injured by asbestos to better fight it We highlight just three of the areas where hope is emerging.
Advances in Early Detection Practices
For those who work in jobs involving products that may contain asbestos, regular low dose CT scans have been found to help with early detection of lung cancer. In a study conducted in 2007 on more than 1,000 asbestos-exposed workers and former workers, researchers found that these low dose scans were able to pick up several cases of stage one lung cancer that were not detected by chest x-ray. Another study conducted by the National Lung Screening Trial Research Team in 2011 found that "screening with the use of low dose CT reduces mortality from lung cancer" with a relative reduction of 20 percent in deaths due to lung cancer.
Surgery for Mesothelioma After Radiation Therapy (SMART)
Conducted over a four-year period by doctors at the Princess Margaret Cancer Foundation in Toronto, the SMART study looked into the effect of a specialized radiation therapy that focuses radiation doses on tumors rather than healthy tissue, followed by surgery to remove the affected lung (extrapleural pneumonectomy) about a week later. According to lead study author Dr. John Cho in an article by Science Daily, "The patients in our study experienced shorter treatment, fewer complications and speedier recovery. The three-year survival rate more than doubled to 72% from 32%." The article adds that, following the results of the SMART study on the 25 patients involved, an additional 20 patients have successfully been treated using this approach.
Research into New Medication
While the benefits of every new prescription drug should be carefully weighed against other factors such as possible or unforeseen side effects, the potential of the new drug tremelimumab has many hoping that it is the first solid step in the ever evolving search for a cure for mesothelioma. Designed to boost patients' immune systems, this drug works with a particular type of white blood cell to destroy cancer cells. On April 15, 2015, drug manufacturer AstraZeneca announced that the FDA officially gave orphan drug designation to tremelimumab for the treatment of patients with malignant mesothelioma. This designation allows the drug manufacturer to apply for incentives to help fund the drug's development.
It is for these reasons, and others in research, treatments and surgery techniques ongoing today, that I am hopeful, despite the grief we feel as we light candles and observe moments of silence in memory of so many workers and their family members. Through all of this, I hope this day also helps to bring awareness to the asbestos issues that still threaten so many people, and that we can someday put a stop to these devastating yet preventable diseases for good.