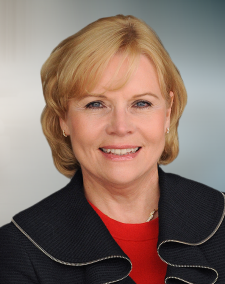 Sequestration, tower closings and the maturation of the aviation industry
When I was a Professor of Aviation at the Ohio State University, the Chairman of our department was an Aviation Economist, probably the best. He even understood the airline seat pricing buckets and marginal pricing of airline add-ons. I was skeptical about only one thing he predicted, and that prediction has come true—aviation  is now a mature industry, and the number of airlines with excess capacity (empty seats) in the industry has diminished. We have fewer airlines, fewer flights, fewer empty seats and fuller planes. We also have far more fare categories as airlines learn to capture every additional marginal dollar we are willing to spend.
Today, the Federal Aviation Administration (FAA) released its 30-year forecast for the industry and confirmed everything my former Department Chairman predicted. We have just nine major carriers, down from hundreds of carriers in bygone eras.
What the FAA forecast reveals is instructive. While all of Washington, D.C., fights over sequestration, this document reveals that some belt tightening is in order because demand for governmental services, at least those of the FAA, has dropped as much as 30 percent in some categories.   
Total operations at FAA and contract towers decreased for the fifth consecutive year, falling .3 percent as activity declined in the air taxi and military categories offset increases in air carrier and general aviation activity. Large hub facilities saw activity fall by .8 percent while medium hubs posted a 3.8 percent decline.
Total activity at combined FAA and contract towers (the set of 514 towers where the FAA provides service) was 50.6 million operations in 2012, down .3 percent from 2011 and 26.4 percent below the peak activity level recorded in 2002. This activity ranged from Atlanta (the busiest with 931,000 operations) to towers with as few as 7,800 operations (Branson, Missouri). Commercial activity at combined FAA and contract towers fell by 1.23 percent in 2012. Commercial operations were 16.2 percent lower than their peak in 2005.
Non-commercial activity was 32.9 percent below the activity in 2000.
Since 2000, operations at large hubs have declined by 11.5 percent, and operations at medium hubs have fallen by 40 percent. Operations at small and non-hub towers have declined by 28.2 percent.
Since 2007, there has been a 7.7 percent reduction in domestic capacity.
Both the length of the average passenger trip and the number of seats on commercial planes have increased. Airline profits are up. This means that the airlines are consolidating routes and putting more people on those routes—equaling greater concentration in the busiest airports.
The mainline carrier fleet is 15.8 percent below the level it was in 2000. The regional carrier fleet is at its lowest level since 2002. Regional carriers are replacing 50 seat planes with 70-90 seat planes.
General aviation aircraft deliveries are half what they were in 2007-2008 and have remained at half between 2009 and 2012.
Looking at where the traffic actually goes is also telling. Thirty Air Traffic Control towers handle 70 percent of air traffic, and just ten towers handle 30 percent of the traffic.
There are 19,782 Airports in the U.S. —5,172 are public use airports (almost all without towers), and 14,339 are private airports (everything from grass strips to private airparks to fly-in communities). See the FAA Administrator's Fact Book, June 2012 (most current available). There are 271 military airports with their own towers.
Only 514 airports have air traffic control towers paid for by the taxpayers because only these airports are deemed important to the National Aerospace System. See the Report of the Inspector General dated Nov. 5, 2012, called, "Contract Towers Continue to Provide Cost-Effective and Safe Air Traffic Services."
There are 250 contract towers in 46 states–meaning that the controllers work for a private company but that the federal government reimburses the private company. Contract towers cost one quarter of what FAA towers of the same size cost, and contract towers make fewer mistakes than FAA towers.
Any airport in the U.S. can have a tower—if it agrees to pay for it. A state, city or airport authority can gather the funds and agree to reimburse the government to get a tower. Today, the state of Texas announced it was going to do just that—Texas will pay to keep open the air traffic control towers for which the FAA is suspending funding. The communities complaining about the federal government closing their towers are really complaining about not getting money from the federal government. Most of the airports whose towers are closing have a major airport nearby with an air traffic control tower—all paid for with federal money.
Don't get me wrong. I love air traffic control towers. When good air traffic controllers are focused on doing their jobs fully and expertly, they are saving lives and providing an increased level of safety. An air traffic controller at the Ohio State University tower at Don Scott Field (one of the towers being closed in the sequestration and also where I trained and got my license) saved my life when he spotted a rogue pilot bringing his plane down on top of me after I had been cleared to land. That pilot had entered the airspace without first obtaining ATC clearance—apparently assuming it was an uncontrolled field.
With significantly reduced air traffic since 2000 (no matter how you measure it), the rise in FAA budgets and personnel cannot be justified. The cold hard statistics cannot spare them from the five percent sequestration cuts faced by all government agencies.