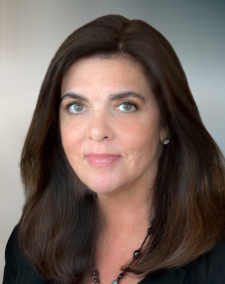 Volkswagen seems to have been caught cheating…Again.
It was only three years ago that Volkswagen, the world's largest automaker, admitted that it had engaged in a scheme so massive that more than 11 million of its diesel vehicles across the globe were affected. Unsurprisingly, it took an eye-opening and highly publicized Notice of Violation of the federal Clean Air Act from the EPA for the automaker to come forward and own up to cheating the public and the environment by bypassing emissions standards that were intended to reduce NOx pollution in the atmosphere.
"We have totally screwed up," VW Group of America's former CEO Michael Horn famously said in the initial days of the scandal, in addition to a parade of "deep" and "endless" apologies that were parroted by the company's top executives and posted on its website.
Allegations were recently raised, however, that in the midst of VW's attempts to restore broken trust, the company and its subsidiary Audi were secretly lying to customers and regulators by selling pre-production vehicles to the public that legally should have been headed for the junkyard. It's a classic case of irony.
VW's latest alleged consumer fraud
The latest allegations against VW come as the company's former chief executive Martin Winterkorn faces indictments handed down by German prosecutors on April 15, 2019 alleging fraud related to the emissions scandal, as well as charges of embezzlement and violations of competition law. Winterkorn knew since at least 2014 that emissions were being manipulated, prosecutors allege, but he failed to report the illegal activity to authorities or to customers. Winterkorn faces additional charges of wire fraud and conspiracy in the U.S.
Outside of its emissions scandal, VW is now also accused of inducing sales at marked-up prices by misrepresenting the certification, prior use and mileage of thousands of vehicles that it had falsely designated as Certified Preowned (CPO). It is alleged that in many cases, these vehicles were used for tests purposes, including being regularly driven, hard, by journalists, loaned for personal use by employees and transported to auto shows, all while racking up thousands of miles on the vehicles. It's been alleged that VW then engaged in odometer fraud by significantly falsifying the mileage on the vehicles to make them appear new in order to sell them to unsuspecting customers.
Problem is, these vehicles can't legally be sold. They are often built with components that vary significantly from the final approved product and, for that reason, are commonly destroyed. VW allegedly defrauded consumers by illegally selling these vehicles from June 1, 2011 until present day — including throughout its "Clean Diesel" scandal. To make matters worse, it seems as though Volkswagen purposefully delayed revealing this scheme to avoid public backlash while it attempted to clean up its image in the aftermath of its emissions crisis.
It's not too much to ask that corporations like VW follow the law. By allegedly failing to do so, VW may have endangered thousands of customers and the general public by putting vehicles on American roads that weren't approved to be there. It's hard to imagine that any dollar figure if gained by cheating thousands of customers would be worth the inevitable outcry or, more importantly, the risk of violating customers' trust.  
Affected Vehicles
VW filed a safety recall report with NHTSA last year claiming that only 252 vehicles were illegally sold in the U.S. It now appears as though that number could be as high as 20,000. As of right now, VW customers can enter their car's specific VIN on the automaker's website to see if they were included in the 252 vehicles reported by VW. To do so, visit https://www.vw.com/owners-recalls/.
For others who may be affected, the signs aren't as clear, but may be apparent in a thorough review of the vehicle's records. For example, a gap of more than three months between the date the vehicle was imported and the date the vehicle was first titled could be an indicator of mileage fraud in a vehicle purported to have only 10 miles.
---
Subscribe to our blog if you'd like to have more content like this sent directly to your inbox.