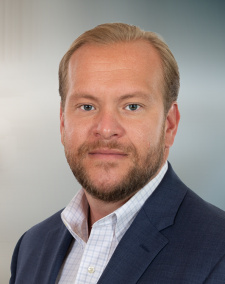 Asbestos is still a threat | Causes, Not Just Cases®
As Mesothelioma Awareness Month comes to an end, I am often reminded that asbestos remains a constant threat. Take the news from just last month that several top aides were evacuated from the White House so that asbestos could be removed from the ceilings and attic spaces in the West Wing's second floor. The U.S. General Services Administration described this as a mere "precautionary measure," but I think that's putting it mildly as asbestos is a dangerous, deadly carcinogen.
Asbestos is a known toxin that, until the 1980s, was commonly found in industrial products, including insulation materials, roofing shingles, floor tiles and textured paints. We now know that no amount of asbestos exposure is safe – though, remarkably, knowledge of that fact has yet to result in a total ban of asbestos in the U.S.
This failure is significant because even brief exposures to asbestos, many of which go unnoticed, can lead to mesothelioma and other deadly lung cancers years or even decades later. Asbestos claims between 12,000 and 15,000 lives each year, and within that same time frame, 3,000 people will be given the life-changing news that they have malignant mesothelioma.
While asbestos use has been scaled down over the years, the damage is largely already done. Like the White House, many buildings erected prior to the passage of the asbestos regulations of the 1980s are still contaminated with asbestos. As a result, countless lives are placed at risk with every breath that is taken within them. This includes businesses, office building, homes, and yes, as difficult as it may be to think about, even your child's school is not immune to this issue.
Unfortunately since my colleague David Hoyle wrote the blog, "Summer School: The prevalence of asbestos in schools," not much has been done to protect the public from asbestos exposure. To be clear, we've failed to grasp the true scope of the problem.
Holes in asbestos reporting
Consider, for example, reports out of England earlier this year, where asbestos has been banned for 20 years.  The U.K.'s Public Accounts Committee announced in January that it was "seriously concerned" about lack of information regarding asbestos in schools there, going so far as to say that the 23% of schools that had not reported data to the government on its management of asbestos risk should be "named and shamed." By comparison, when members of our own U.S. Senate attempted to collect similar data in 2015, just 20 out 50 states responded. Prompted by concerns regarding crumbling plaster, renovations and other hazards in public schools, the 2015 U.S. Senate report titled "Failing the Grade: Asbestos in America's Schools" set out to explore the safety of our nation's schools roughly 30 years after the passing of the Asbestos Hazard Emergency Response Act of 1986, which intended to protect against asbestos exposure in educational facilities. The report reached a number of disturbing findings, specifically that:
The scope of asbestos hazards in schools in the U.S. is likely widespread but remains difficult to ascertain.
States do not appear to be systematically monitoring, investigating or addressing asbestos hazards in schools.
States do not report conducting regular inspections of local education agencies to detect asbestos hazards and enforce compliance.
States do not report record-keeping activities intended to keep track of asbestos hazard information or remediation activities in schools.
Schools house our nation's most precious resource – our children. To fail to protect them is a detriment to our nation's future.  
Further exacerbating the issue in the U.S. is a failure on the federal level to follow through on school inspections to ensure safety. Years after the release of "Failing the Grade," the EPA's watchdog Office of Inspector General released its own report in September 2018, stating that despite being responsible for conducting AHERA compliance inspections for the majority of states, the EPA had largely failed to do so, conducting just 13% of inspections between 2011 and 2015. By comparison, states responsible for performing their own inspections conducted 87% during the same time frame.
"Without compliance inspections, the EPA cannot know whether schools pose an actual risk of asbestos exposure to students and personnel," the report stated.
Ban asbestos today
Figuring out a way to safely clear asbestos from schools, older homes and buildings nationwide is difficult enough without adding new potential risks, yet that's exactly what we're doing. In April of this year, the EPA issued new regulations that it claimed would "close the door" on loopholes that allow manufacturers to use asbestos without EPA approval. These regulations, however, only stipulate that the agency will review certain asbestos-containing products —  not ban them altogether. Anything short of a total ban will endanger future lives for decades to come.
Despite regulations, asbestos can still be found today in construction materials as well as unsuspecting items like crayons. Concerns have also been raised about the asbestos contamination in talcum powder products, including baby powder and powdered makeup.
Advocacy groups annually dedicate the month of September to raising awareness on mesothelioma and the true danger that asbestos still poses. This includes the Asbestos Disease Awareness Organization (ADAO) led by mesothelioma widow Linda Reinstein. ADAO's website contains more information about mesothelioma awareness and how you can become an advocate for an America without asbestos.
It's past time that we take decisive action to stop asbestos exposure and the spread of entirely preventable asbestos-related diseases. To sign a petition to ban asbestos, visit here.
---
Subscribe to our blog if you'd like to have more content like this sent directly to your inbox.