Widow files lawsuit against cyber-intelligence firm, NSO Group, seeking justice for slain husband Jamal Khashoggi
Attorneys for Hanan Elatr Khashoggi filed a multi-count lawsuit against cyber-intelligence firm, NSO Group and its parent company Q Cyber, on June 15 alleging intentional cyber espionage actions contributed to the assassination of Jamal Khashoggi while inside the Saudi Consulate in Istanbul on Oct. 2, 2018.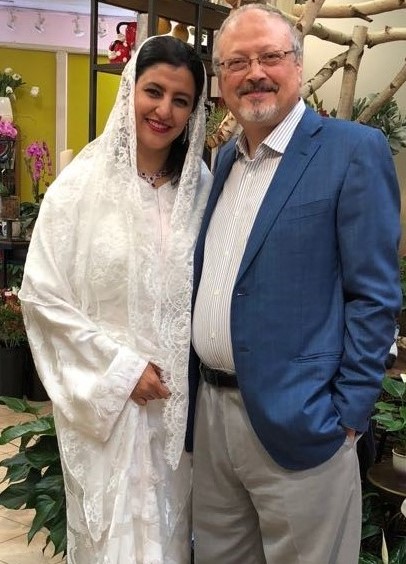 Filed by Motley Rice LLC, Randa Fahmy, and Webster Book LLP in the Eastern District of Virginia, the complaint alleges defendants used highly sophisticated spyware technology known as "Pegasus," in concert with their government-entity clients, to intentionally infiltrate Hanan Khashoggi's devices in the months before Jamal's murder. Additionally, the complaint alleges violations of the Computer Fraud and Abuse Act, the Virginia Computer Crimes Act, and asserts negligence and other common law claims. The complaint further alleges that NSO Group played an active role in providing ongoing support to its clients, analyzing the data collected from spyware victims and even performing "tests" for some clients on unsuspecting individuals to prove the capabilities of its products.
"We took on this case because we believe the evidence shows that NSO Group played a much more integral part in contributing to Jamal's death and in causing harm to Hanan than they have ever publicly admitted. We also believe that in seeking to hold NSO Group responsible for their alleged actions, we can help prevent further human rights abuses from being perpetuated," stated Motley Rice Attorney Michael Pendell. 
Years after Jamal was murdered by Saudi officials at the direction of Crown Prince Mohammed bin Salman for his career-long advocacy in the Middle East, Hanan learned her phones had been targeted using Pegasus spyware. The complaint alleges Hanan was targeted in order to allow NSO's clients to spy on her husband— ultimately contributing to his death and causing her immense harm through the loss of her own safety, privacy, autonomy, and career.
"When I received information suggesting my phones had been targeted and infiltrated, I was devastated. Discovering that I was seemingly and unknowingly used to gather information on Jamal leading up to his death compounded my grief and pain," shared widow Hanan Elatr Khashoggi. 
Attorney Randa Fahmy, long-time legal counsel for Hanan is co-counsel with Motley Rice on this action. 
"Hanan's determination to seek to hold those we allege are directly and indirectly responsible for the death of her husband through the American justice system is steadfast and admirable. We are proud to join Motley Rice and know it is the right firm to help bring such an important case against such a powerful company, the NSO Group, for the damage we believe they knowingly inflicted on her and her husband. This is just the beginning of her quest to gain justice for Jamal," added co-counsel attorney Randa Fahmy.
Motley Rice LLC, a South Carolina Limited Liability Company, is engaged in the New Jersey practice of law through Motley Rice New Jersey LLC. Esther Berezofsky is the attorney responsible for New Jersey practice.