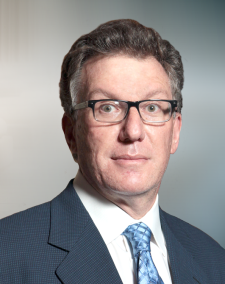 End of the Road for the "Texas Two-Step"? | Causes, Not Just Cases®
Third Circuit limits popular defense bankruptcy ploy
At the end of January, the Third Circuit handed down an important bankruptcy ruling that may both protect injured mass tort plaintiffs and preserve the constitutional right to trial by jury. In In re: LTL Management, LLC (the Johnson & Johnson talc bankruptcy case) the court of appeals ordered the dismissal of the Chapter 11 bankruptcy petition filed by LTL, a J&J subsidiary created for the sole purpose of resolving its talc liabilities through bankruptcy. The decision is a significant setback—though not necessarily a death blow—for the infamous "Texas two-step" bankruptcy maneuver invented by a defense law firm.
Under the "Texas two-step" a company confronting significant mass tort liabilities goes through a "divisional merger" under Texas law to create two separate legal entities. One of those entities retains and carries on the business of the company, while the other acquires all of the potential liabilities for the mass tort, along with some assets that can be used to satisfy those claims. That latter entity then files for bankruptcy, compelling all of the claim-holders to resolve their personal injury claims in bankruptcy court, solely out of the assets available to the newly created entity. (The bankruptcy filing often also shields affiliated companies from ongoing judicial proceedings.) And, unlike in regular litigation, the injured plaintiffs have no right to a trial by jury in bankruptcy court.
As reported by Reuters, this legal defense strategy was dreamed up by lawyers at Jones Day. In recent years, it has been invoked by a number of major corporations, including Ingersoll Rand, Saint-Gobain,  Georgia-Pacific, as well as J&J.
Ironically, the Third Circuit tossed out J&J's talc petition because the new entity, LTL Management, was given too many assets when it was created. The agreement creating that entity gave it the right to demand payment from J&J and its consumer products division up to the full cash value of the consumer products division (an estimated $61.5 billion) to satisfy any talc-related liabilities and costs. Because that number, in the court's view, significantly exceeded LTL's likely talc liabilities, the company was not in "financial distress" and thus could not invoke the protections of federal bankruptcy law. Without such financial difficulties, even a good faith desire to protect the Johnson & Johnson brand or to comprehensively resolve litigation did not suffice.
Although nearly 40,000 plaintiffs have sued J&J contending that its Johnson's Baby Powder caused their ovarian cancer or mesothelioma (due to the presence of traces of asbestos in the talcum powder), and some trials had resulted in substantial verdicts, the court noted that the defendant had prevailed in many of the cases and had settled nearly 7,000 cases for a total of less than $1 billion. J&J's consumer products business was valued at over $60 billion, yet it estimated its contingent expenditures for products liability litigation at only $2.4 billion over the next two years. Thus, in the Third Circuit's view, the debtor could not have filed for bankruptcy in "good faith"—a bankruptcy law requirement—because it was not in financial distress.
While the Court did not directly answer the question whether J&J's gambit might have succeeded if they had only provided LTL Management with far fewer assets, it seems unlikely. A financially viable company transferring its liabilities to a new entity without providing sufficient assets to satisfy those claims can hardly be said to have filed for bankruptcy in good faith. Rather, that would seem to be a blatant attempt to misuse the bankruptcy code "to obtain a tactical litigation advantage," a legally improper purpose. Slip op. at 36 (quoting In re 15375 Mem'l Corp. v. BEPCO, L.P., 589 F.3d 605, 618 (3d Cir. 2009). And the bankruptcy code allows creditors to seek to void any transaction in the two years prior to bankruptcy filing in which the debtor receives "less than a reasonably equivalent value in exchange" and "becomes insolvent as a result of [it]." Id. at 55, n. 18 (quoting 11 U.S.C. § 548(a)).
The Court of Appeals remanded the case to the Bankruptcy Court with instructions to dismiss LTL's bankruptcy petition. There is thus now renewed hope that persons suffering from ovarian cancer or mesothelioma as a result of their lifelong use of Johnson's Baby Powder will finally have their day in court before a jury of their peers.
---
Subscribe to our blog if you'd like to have more content like this sent directly to your inbox.