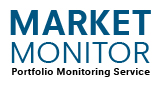 Timely information and analysis are critical for effective fraud recovery. For investors looking to identify and respond to securities fraud, our team offers Market Monitor, a detailed portfolio monitoring service that tracks all U.S. securities fraud litigation and cross-references each investor's portfolio with all new actions, pending litigation and settlements.
Through Market Monitor, we keep investors of securities class action cases informed on newsworthy events at publicly traded companies, including:
Daily portfolio review and evaluation of potential client losses
Securities market monitoring
Loss response recommendations, incorporating experience from securities and other plaintiffs' litigation and with no commitment
Real-time access to our secure extranet
Quarterly reports
Contact us about Market Monitor
For more information regarding our Market Monitor services, contact us by email or call 1.800.768.4026.
About Market Monitor
The no-cost Market Monitor service cross-references all new actions, pending cases and settlements with the client's trade data, including indications of securities fraud, potential fraud, corporate governance failings and potential unfairness of offers for mergers and acquisitions. Even if a fund is already being monitored, it is often valuable to have at least two firms doing regular monitoring, to better ensure that any potential issues are identified.
We offer secure web-based access so that trustees, staff and legal counsel may review, at their convenience, how the fund's portfolio is affected by securities litigation, including securities fraud class actions. Quarterly reports detail monitoring results and analysis regarding pending securities class action cases, fund losses and available claims to file for recoveries. The reports help trustees and staff members fulfill their fiduciary duties by making certain that the fund obtains all capital available for recovery.
While custodial banks or other third parties typically carry out institutional investors' securities settlement claims filing, Motley Rice offers services to complement a fund's current service and work with the fund and custodial bank to answer settlement questions or help with any issues. This service acts as a summary report of all claims and also as a double check for trustees to ensure that the custodial bank is timely and comprehensively filing claims.