As one of the nation's largest plaintiffs' litigation firms, Motley Rice works diligently to improve the lives of those harmed by corporate wrongdoing. We understand the responsibilities and interests of institutional investors, and we will diligently pursue the responsible parties and evidence needed to hold them accountable. Today, the firm devotes a substantial and growing proportion of its personnel and resources to representing institutional investor clients in securities and shareholder litigation.
Motley Rice offers clients a diversity of experience in many areas of litigation and a history of taking on complex, large-scale cases and subject areas. The Motley Rice securities team brings experienced personnel and financial resources to securities cases through all phases of litigation. In addition to our team of attorneys, we have extensive in-house support services, including professional staff with financial and regulatory backgrounds.
Securities Fraud Brochure

Download our securities fraud litigation brochure for background on our experience, approach, and more on how we're able to help institutional investors.

Let us apply our courtroom and negotiation experience to help you recover losses due to complex financial fraud. 
Motley Rice closely tracks securities and fraud actions nationwide. View a list of all known recently filed cases where the role of lead plaintiff has yet to be determined, the class period and the date of the lead plaintiff motion.
Our Approach to Securities Litigation
Motley Rice offers clients a diversity of experience in many areas of litigation, and a history of taking on complex, large-scale cases and subject areas. We also understand the interests and responsibilities of institutional investors, and we pursue the responsible parties and evidence needed to hold them accountable.
While we advocate the use of alternative dispute resolution methods such as negotiation, mediation and arbitration when possible in an effort to avoid protracted litigation, our attorneys have experience in complex trial litigation, including trying class actions and individual cases involving securities and consumer fraud.
Through strategic and targeted means, Motley Rice attorneys have achieved substantial recoveries serving as lead or co-lead counsel in securities fraud class actions, secured important corporate governance reforms in shareholder derivative actions and have enhanced value for shareholders through merger and acquisition (M&A) litigation. We have worked to maximize shareholder value and ensure that investors are fully informed.
*Prior results do not guarantee a similar outcome.
Securities fraud schemes can include accounting fraud such as:
Recognizing false revenues or income
Improperly accounting for costs and/or expenses
Creating shell entities to hide debt
It can also include management malfeasance such as insider trading or self-dealing, backdating or other manipulation of stock options, and improper inside loans.
Shareholder derivative actions are brought by the current holders of a company's stock to recover damages suffered by the company as the result of insider self-dealing, breaches of fiduciary duty and/or other acts of malfeasance, to restore shareholder value through the elimination of mismanagement and waste of corporate assets, and to bring about improvements in corporate governance. 
Corporate takeover litigation, also referred to as M&A or deal litigation, primarily addresses breach of fiduciary duties in connection with mergers and acquisitions.
When directors and officers fail to maximize shareholder value while negotiating a proposed merger or acquisition, the shareholders can bring a direct class action to:
Seek greater shareholder value
Make the deal's terms more favorable
Take steps to give competing bidders the opportunity to offer shareholders a better price for their investment
A case may also be brought in the absence of full disclosure of a deal's details or upon conflicts of interest within management.
To learn more about a recently filed securities class action lawsuit, discuss joining or serving as a lead plaintiff for a securities class action, or to report information, contact our securities team by email or call 1.800.768.4026.
Market Monitor, the Motley Rice portfolio monitoring service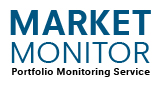 Through Market Monitor, we advise investors of securities class action cases and keep them informed on newsworthy events at publicly traded companies, including when settlement funds are available, if they are eligible. The no-cost service cross-references all new actions, pending cases and settlements with the client's trade data, including informing them of indications of fraud, potential fraud, corporate governance failings and potential unfairness of offers for mergers and acquisitions.​