Corporate scandals can cost investors billions, and losses incurred by investors increase as corporate fraud becomes more complex. As these scandals and acts of corporate misconduct continue to increase, our firm has a dedicated team of consistently growing resources and personnel committed to securities fraud and other securities class action work.
As stated in the Private Securities Litigation Reform Act of 1995, "The overriding purpose of our Nation's securities laws is to protect investors and to maintain confidence in the securities markets, so that our national savings, capital formation and investment may grow for the benefit of all Americans…Private securities litigation is an indispensable tool with which defrauded investors can recover their losses without having to rely on government action. Such private lawsuits promote public and global confidence in our capital markets and help to deter wrongdoing."
Motley Rice is proud to work closely with shareholders and institutional investors to help them recover shareholder value and financial losses through litigation.
Our Experience in Securities Fraud Litigation
Motley Rice attorneys represent domestic and international clients ranging from individuals to union funds, state and municipal pension funds, hedge funds and other domestic and foreign institutional investors who have suffered significant financial losses due to the purchase of stocks at artificially inflated prices or a loss of investment value resulting from the market's response to fraud disclosure.
We have served as lead or co-lead counsel in numerous securities cases, including class actions against Fortune 500 companies, and we assist our clients in pursuing leadership roles in litigation when appropriate, only bringing losses and the potential for litigation to the attention of our clients when we strongly feel that it is necessary.
*Prior results do not guarantee a similar outcome.
MOTLEY RICE SECURITIES FRAUD CASE HIGHLIGHTS
Kaplan v. S.A.C. Capital Advisors, L.P.
Freedman v. St. Jude Medical, Inc.
Bodner v. Aegerion Pharmaceuticals, Inc.
In re Dell Inc., Securities Litigation
South Ferry LP #2 v. Killinger
Current Motley Rice Securities Fraud Cases
In re Intel Corp. Securities Litigation, No. 5:20-cv-05194-EJD (

N.D. Cal.

)
In re 3M Co. Securities Litigation, No. 2:19-cv-15982 (D.N.J.)
Takata v. Riot Blockchain, Inc., et al., No. 3:18-cv-02293 (D.N.J.)
In re Conn's, Inc. Securities Litigation, No. 4:14-cv-00548 (KPE) (S.D. Tex.)
City of Providence, Rhode Island v. BATS Global Markets, Inc., No. 14-CV-2811 (JMF) (S.D.N.Y.) (High Frequency Trading)
Parchmann v. MetLife, Inc. et al, No. 1:18-cv-00780, (E.D.N.Y.)
Shenwick v. Twitter, Inc., No. 16-cv-05314-JST (N.D. Cal.)  
City of Warwick Municipal Employees Pension Fund v. Rackspace Hosting, Inc., No. 17-cv-03501 (JFK) (S.D.N.Y.) 
Tung v. Bristol-Myers Squibb Company, No. 1:18-cv-01611-JPO (S.D.N.Y.)
Boston Retirement System v. Alexion Pharmaceuticals, Inc., No. 3:16-cv-02127-AWT (D. Conn.)
Boyton Beach Firefighters' Pension Fund v. HCP, Inc., No. 3:16-cv-01106-JJH (N.D. Ohio)  
Shah v. Qualcomm Inc., No. 3:17-cv-00121-JAH-WVG (S.D. Cal.) 
In re Investment Technology Group, Inc. Sec. Litig., No. 15-cv-06369-JFK (S.D.N.Y.)  
Electrical Workers Pension Fund v. Biogen Inc., No. 1:16-cv-12101-FDS (D. Mass.) 
In re SCANA Corporation Securities Litigation, No. 3:17-cv-02616-MBS (D.S.C.) 
Newman v. Caterpillar, Inc., No. 17-cv-01713 (N.D. Ill.) 
Ong v. Chipotle Mexican Grill, Inc., No. 16 Civ. 141 (KPF) (S.D.N.Y.) 
In re Facebook, Inc. IPO Sec. & Derivative Litig., MDL No. 2389 (S.D.N.Y.)
Bernacchi v. Investment Technology Group, Inc., No. 1:15-cv-06369-JFK (S.D.N.Y.)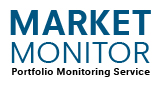 Timely information and analysis are critical for effective fraud recovery. For investors looking to identify and respond to securities fraud, our team also offers our detailed Market Monitor, a portfolio monitoring service that tracks all U.S. securities litigation and cross-references each investor's portfolio with all new actions, pending litigation and settlements.
To learn more about a recently filed securities fraud class action, discuss joining or serving as a lead plaintiff for a securities lawsuit, or to report information about a securities fraud, contact our securities fraud team by email or call 1.800.768.4026.