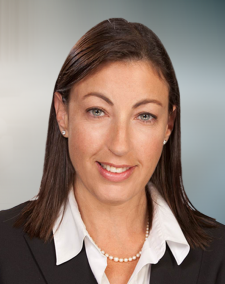 SEC awards first whistleblower $50,000
The SEC announced Tuesday that it will pay its first award under a new whistleblower program created under the 2010 Dodd-Frank Act. The SEC will pay the whistleblower $50,000 for providing vital information that helped stop a multi-million dollar fraud. The award amount represents 30 percent of the sanctions the SEC has collected in its enforcement action against the defendants.
The SEC said that the assistance of the awarded recipient led to a court ordering more than $1 million in sanctions, of approximately $150,000 of which has been collected so far. The SEC stated that the court is considering whether to issue a final judgment against other defendants in the matter. Further, the SEC indicated that if there is "an increase in the sanctions ordered and collected, there will be increased payments to the whistleblower."
The 2010 Dodd-Frank Act authorized the whistleblower program to reward people who offer high-quality, original information that leads to an SEC enforcement action in which more than $1 million in sanctions is ordered. Generally, the SEC considers information "original" when it is:
Based on the whistleblower's independent knowledge or independent analysis (facts or other information can be derived from or conveyed by third parties)
Not already known to the SEC
Not derived solely from public sources
To determine the precise amount awarded from money collected for successful enforcement actions, which must range from 10 to 30 percent of the amount of money collected under the new law, the SEC will consider the:
Significance of the  information provided
Degree of assistance provided by whistleblower
Interest in deterring violations of securities laws
The new whistleblower program also includes enhanced anti-retaliation employment protections for whistleblowers and provisions to protect their identities. The law prohibits the SEC from disclosing any information, including data the whistleblower provided to the SEC, which could reasonably be expected to directly or indirectly reveal a whistleblower's identity. Importantly, retaliatory and prosecution protections also cover those who come forward with information even if the information does not qualify for an award under the program or lead to an enforcement action.
However, under the 2010 Dodd-Frank Act, whistleblowers must be represented by a lawyer in order to report fraud anonymously and be eligible for an award. The SEC Whistleblower section of the Motley Rice website has more information available on the details of the SEC whistleblower program. And, of course the SEC Office of the Whistleblower website can give you complete details.
Congratulations to the whistleblower for coming forward to help stop fraud and for being justly rewarded. And good job SEC on the successful launch of the whistleblower program, which opened for business only one year ago.