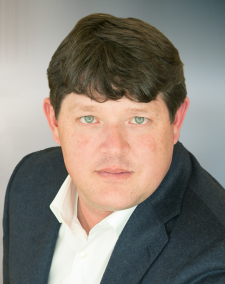 Denied business interruption insurance payouts due to COVID-19 losses, some business owners may find justice in civil courts | Causes, Not Just Cases®
Any business owner will tell you that preparing for the unexpected is fundamental in running a successful business. You never know when a fire, natural disaster or another type of emergency could disrupt your way of life and force you to temporarily close your doors. In early July, for example, Business Insider reported more than 1,300 closures of chain restaurant locations throughout the country as businesses struggle to stay afloat amid mandated shutdowns and stark declines in clientele. While the recent global pandemic caused by COVID-19 was unexpected by most, particularly for this length of time, bills still need to be paid and employees still rely on businesses' stability for their own lives and families.
Business interruption insurance, a type of insurance that covers loss of income caused by a disaster, is a way for many businesses to have a sort of life preserver during this disruptive time. But what happens if your insurance claim is denied, ripping your lifeline away and defying the spirit of the bargained for deal you agreed to with your insurance carrier? It's a question thousands of businesses are currently asking after being told that mandated business closures related to the novel COVID-19 pandemic don't, for a variety of reasons, meet the terms of eligibility for business interruption payouts as specified in their insurance policies.
With no sure way of knowing how long this pandemic will last, the denial of business interruption claims is making it that much harder for businesses to survive across the country. Shocked by their denied claims for recovery during such desperate times, many businesses are now considering litigation to seek justice for their insurance carrier's refusal to pay their claims after having collected premium payments for years.
Below you'll find brief answers to a few of the commonly asked questions we are receiving from business owners (primarily of larger businesses as we review their potential claims) who are trying to determine how to move forward:
What steps should I take right now if I'm considering litigation?
To date, very few, if any, insurers have made businesses whole for their COVID-19 pandemic claims. If you are considering filing a claim in civil court against your insurer, start by gathering all of your insurance documents, including any paperwork detailing the terms of your policy and any letters explaining why any claim you filed under your policy was denied. An attorney who is familiar with business interruption claims can review your documents and the specifics of your situation to help determine the viability of your potential case.
How do I know if I have a good business interruption claim?
Ultimately, judges, juries, and the law are the elements that determine whether a case is good or not, but a knowledgeable attorney can certainly counsel you through the legal process and evaluate the strengths (and weaknesses) that they see after reviewing your relevant documentation. The landscape of business interruption litigation is vast and frankly, the strengths and weaknesses are extremely complex given the variety of judges, juries and laws that may be involved. Understanding this, any business considering pursuing this type of litigation should expect their attorney to keep them apprised of the relevant developments occurring in courtrooms throughout the country in order to determine and re-evaluate how strong (or weak) their case is.
How long could seeking compensation from my insurer in court take?
Pursuing a legal claim can be slow in general and it is very likely that any potential business interruption insurance case could take years to fully resolve from start to finish. This is particularly true given the delays COVID-19 has placed on the civil justice system's courts, judges, staff, processes and general ability to operate efficiently. The urgency businesses feel during this unprecedented time is certainly understandable, but building any client's expectation for a quick resolution through a lawsuit is unreasonable, particularly now, and no recovery can ever be guaranteed. Getting all documents together now and having them reviewed by a qualified attorney is a solid approach to increasing the chances of any recovery from your insurer.
If you have additional, more complex questions, consider contacting an attorney who is knowledgeable about business interruption claims to discuss your situation.
---
Subscribe to our blog if you'd like to have more content like this sent directly to your inbox.