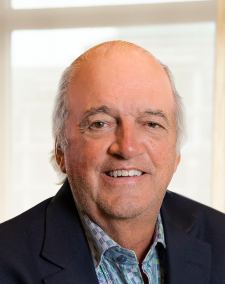 Attention asbestos victims and lawyers, urgent action is needed
By now you may have already seen a press release by Garlock Sealing Technologies LLC and The Anchor Packing Company about a "settlement" of their bankruptcy involving asbestos claims, or TV advertisements about their plan of reorganization for resolving the bankruptcy. 
What the press release and TV ads leave out is that an important participant in the bankruptcy case – the officially appointed Asbestos Claimants Committee that is made up of current asbestos victims and their attorneys – opposes the "settlement" and is urging those entitled to cast ballots on the plan to vote "NO." 
The plan based on this "settlement" will only take effect if the Bankruptcy Court confirms it, and a resounding "NO" vote by asbestos victims will, in my judgment, make it difficult for Garlock and Anchor to obtain the necessary confirmation. I certainly do not support this plan. 
I have held a leadership role in this bankruptcy, representing an asbestos client who was appointed to serve on the Committee (more details below).  In my judgment, the proposed plan is not beneficial for asbestos victims.  Among other reasons: 
It would undermine claimants' rights: Garlock came into Bankruptcy Court as a longtime tort defendant pleading financial distress from asbestos claims.  Now it is trying to exit bankruptcy by means of a reorganization plan that would undermine claimants' rights and cap Garlock's liability for pennies on the dollar in comparison to historical claim values, while allowing the shareholders to keep an ownership stake worth several hundreds of millions of dollars.  As I see it, the plan is fundamentally unfair and should be rejected in the best interests of asbestos victims.
Trial location may be restricted to North Carolina: It makes the federal court in the Western District of North Carolina the venue for all pretrial matters for every asbestos claim in the country against these debtors for pre-trial and then trial unless that Court transfers venue, and thus heavily burdens—and in many instances may eliminate—asbestos victims' rights to trial in an otherwise appropriate court and venue of their choice.
Compensation for asbestos victims would be artificially capped: It creates significant new rules and burdens that a victim would have to perform under in order to get to trial and artificially caps the amount of money available to pay judgments.
Compensation for victims would be unfairly low: It does not provide nearly enough money to pay victims fairly, yet allows Garlock's shareholder to retain ownership worth hundreds of millions of dollars.
All asbestos victims would be placed at an unfair disadvantage: The claim values that were being awarded by juries and paid by Garlock prior to the bankruptcy are being totally ignored—unrealistically, in my view.  The compensation criteria embedded in the plan would place many mesothelioma victims, and all victims of non-malignant diseases and asbestos-related lung cancer, at an unfair disadvantage.
A consensual plan for all companies in Garlock's corporate group would be fairer and address more issues: My experience as a negotiator in many asbestos bankruptcy litigations tells me that Garlock and its non-bankrupt affiliates would probably pay much more for a consensual plan that would fully and finally resolve asbestos problems for all companies in the corporate group.  That group includes companies that are not bankrupt but face exposure not only for claims stemming from Garlock and Anchor products (from which the existing plan aims to protect them), but also for claims based on their own asbestos-containing products (which they admit that plan would not affect). 
It is a detriment to current and future asbestos victims: Unfortunately, the Future Claimants' Representative, who was appointed to protect the interests of future asbestos claimants against Garlock and Anchor, has agreed to support the current plan.  In my judgment, accepting this plan leaves a large amount of money on the table, to the detriment of current and future asbestos victims alike.
The Asbestos Creditors Committee was formed by the Court
The Bankruptcy Court appointed the Asbestos Creditors Committee early in this case to protect the rights of all persons with current asbestos claims against Garlock or Anchor.  The Committee has followed all developments, has engaged in extensive negotiations, and has worked hard to achieve a fair resolution. 
The next step is for claimants to speak by way of VOTING on Garlock's plan.   The Committee is urging claimants to vote "NO."  See the Committee's press release and other information online at www.GarlockACC.com.
If you are an asbestos client:
First, you only need to take action if you or a loved one was exposed to asbestos products manufactured by Garlock or Anchor.
If you have known injuries from these products, you may have an opportunity to vote. You may have already given your lawyer rights to vote on your behalf. If not, contact your lawyer to give that authority or make arrangements to receive an individual ballot and related information. If you are not currently represented by an attorney, individual ballots and instructions on voting procedures may be obtained from Garlock's website, www.GarlockNotice.com. 
All ballots must be received by the Ballot Agent by October 6, 2015.
October 6, 2015 is also a Bar Date for some, but not all, claimants, whether or not they choose to vote.  If the Bar Date applies to you, you may be barred from receiving compensation from Garlock unless you submit your ballot, or file your claim on Official Bankruptcy Form 10, in time for the Ballot Agent to actually receive it by October 6. 
The Bar Date applies if, on or before August 1, 2014, you were diagnosed with an asbestos-related disease and filed suit against any asbestos defendant or submitted a claim to any asbestos trust.
Note: Motley Rice clients will receive individual letters from their lawyer.
If you are an asbestos attorney:
You should only vote if you have clients impacted by asbestos products manufactured by Garlock or Anchor.
You may obtain other information from the Committee online at www.GarlockACC.com.
For clients who will not be included on your Master Ballot, obtain individual ballots and instructions on voting procedures at www.GarlockNotice.com.
All ballots must be received by the Ballot Agent by October 6, 2015. 
As noted above, October 6, 2015, is also a Bar Date for certain claimants and may preclude compensation if that deadline is not met.
I urge you to review all the materials carefully and speak loudly with your vote to tell Garlock what you think about the fairness of their plan. If anyone has questions, please feel free to contact us.