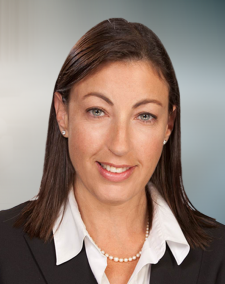 Proposed CFPB whistleblower program a plus for consumers | Causes, Not Just Cases®
Recognizing the success of the Securities and Exchange Commission (SEC) and Commodity Futures Trading Commission's (CFTC) whistleblower programs, the Consumer Financial Protection Bureau (CFPB) recently proposed that Congress amend Title X of the Dodd-Frank Act to add a new whistleblower program that would provide monetary rewards to whistleblowers who voluntarily provide information regarding possible violations of consumer protection laws.  
The CFPB was created under the Dodd-Frank Wall Street Reform and Consumer Protection Act of 2010 ("Dodd-Frank Act") to protect consumers from abusive financial services practices. Similar to the SEC and CFTC programs, the CFPB's proposed legislation, the Whistleblower Award Incentive Legislative Proposal, would allow the agency to award whistleblowers who voluntarily report original information detailing violations of consumer financial laws. Whistleblowers whose contributions lead to the successful enforcement of a covered administrative proceeding or court action could receive between 10% and 30% of the sanctions collected by the CFPB where the monetary penalties exceed $1million. One major difference from the SEC and CFTC whistleblower programs, however, is that the CFPB program would cap the maximum award to any single whistleblower at $10 million. In addition, if the CFPB is unable to collect at least $1 million of the monetary sanctions imposed in the action, the proposal would provide for an award to any single whistleblower equal to 10% of the amount collected, or $50,000, whichever is greater.
In reinforcing the CFPB's commitment to preventing consumer harm, Kathleen L. Kraninger, the Director of the CFPB, stated, "We … want to incentivize whistleblowers to contact us if they believe that their employer is not complying with the law." Ms. Kraninger also stated that the legislation would help the CFPB spot abuses, particularly in the area of fair lending. Such a program could significantly strengthen enforcement of consumer financial protection laws, including laws barring unfair, deceptive, or abusive acts and practices. 
Types of CFPB whistleblower actions
The CFPB has authority over a broad array of consumer financial products and services, including:
Mortgages
Deposit taking
Credit cards
Loan servicing
Check guaranteeing
Collection of consumer report data
Debt collection associated with consumer financial products and services
Real estate settlements
Money transmitting
Financial data processing
In addition, the CFPB is the primary consumer compliance supervisory, enforcement, and rulemaking authority over depository institutions with more than $10 billion in assets. Moreover, like the SEC and CFTC whistleblower programs, companies would be able to use the CFPB's proposed program to review their own compliance programs with potential whistleblowers in mind. 
The SEC has awarded approximately $387 million to whistleblowers since the inception of its program in 2010, and the CFTC has awarded approximately $100 million to whistleblowers. You may read more about the SEC's 2019 fiscal year in my recent post, "SEC whistleblower office reports another promising year, reaffirms commitment to whistleblower protection and enforcement actions."
Dollar amounts aside, information and reports provided by the whistleblowers are invaluable as we often rely on their knowledge to punish wrongdoers and deter future misconduct.
I commend the CFPB for considering new ways to incentivize whistleblowers to come forward in order to protect consumers.
---
Subscribe to our blog if you'd like to have more content like this sent directly to your inbox.