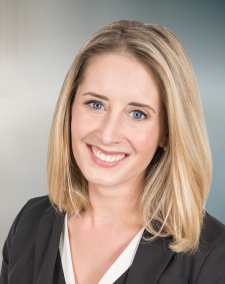 Long overdue cosmetics safety front and center in new federal law | Causes, Not Just Cases®
For the first time in over 80 years, the FDA's authority and ability to regulate cosmetics has expanded due to the passing of a new federal law, the Modernization of Cosmetics Regulation Act of 2022 (MOCRA). Signed into law on Dec. 29, 2022, MOCRA marks the beginning of a monumental shift in how cosmetics are regulated in the United States and is a victory for consumer safety advocates. 
Revenue for the beauty industry in 2022 was estimated to be around $49 billion dollars, and is only expected to grow in the coming years.  Consumers deserve safe products, and the forecasted industry growth makes MOCRA a much needed and overdue makeover. 
Bygone beauty standards 
A little background helps explain the enormity of MOCRA's passage. 
In 1938, Congress passed the Food, Drug, and Cosmetic Act (FDCA). The FDCA gave the FDA authority to oversee the safety of food, drugs, medical devices, and cosmetics. While FDCA provided pathways for the approval of medical drugs and devices to go to market, it did not regulate cosmetics in a similar fashion. 
Unlike medical drug and devices, the FDA did not require cosmetic products and ingredients, other than color additives, to have FDA approval before going to market. This meant that the cosmetics used by Americans for generations were not required to produce safety or quality assurances before being sold to consumers. 
The lack of safety regulation and oversight meant cosmetic products containing mercury, formaldehyde, and coal tar dyes have remained on store shelves for consumer purchase and use. 
New and improved product principles
Under MOCRA, this all changes. The cosmetic regulation act requires cosmetic companies to comply with several new regulations putting them more in-line with medical drug and device manufacturers. Several of these new requirements are worth highlighting. 
Improved Processing Practices - "Good Manufacturing Practice" (GMP), will require facilities that manufacture or process cosmetics to maintain higher standards of cleanliness, safety, and quality consistent with "national and international standards." Enforcement of GMP will allow FDA entrance and inspection of cosmetic product manufacturing facilities, a critical step to ensuring manufacturers implement and maintain accepted standards of cleanliness, recordkeeping, and safety. 
Product Safety - Under MOCRA, manufacturers are now required to maintain records showing "adequate substantiation of safety." MOCRA defines "adequate substantiation of safety" to mean "tests or studies, research, analyses . . . that is considered, among experts qualified by scientific training . . . sufficient to support a reasonable certainty that a cosmetic product is safe." Failure to maintain adequate substantiation of safety will not render a cosmetic product adulterated and subject to FDA action. Now, cosmetic manufacturers must provide evidence of safety before a new product hits the market. 
Adverse Effects Monitoring - cosmetic manufacturers will, for the first time, be required to keep adverse event reports. Pursuant to this requirement, cosmetic manufacturers must alert the FDA within 15-days receipt of a "serious adverse event," broadly defined as an event resulting in death or serious, long-term injury to a user. Prior to MOCRA, cosmetic companies were not required to report to the FDA serious or adverse events associated with its products. Adverse event report is a critical component to safety monitoring, signaling to the FDA and consumers that certain products come with potential health risks. 
It is about time that cosmetic manufacturers are being held to a higher standard. I applaud the FDA for taking steps toward protecting citizens and enforcing safer cosmetic products in the U.S.
Hopefully, cosmetics consumers will now get the beauty rest we all deserve!
---
Subscribe to our blog if you'd like to have more content like this sent directly to your inbox.