The National Law Journal interviews Marlon Kimpson on 'historically diverse' Blackbaud data breach national leadership position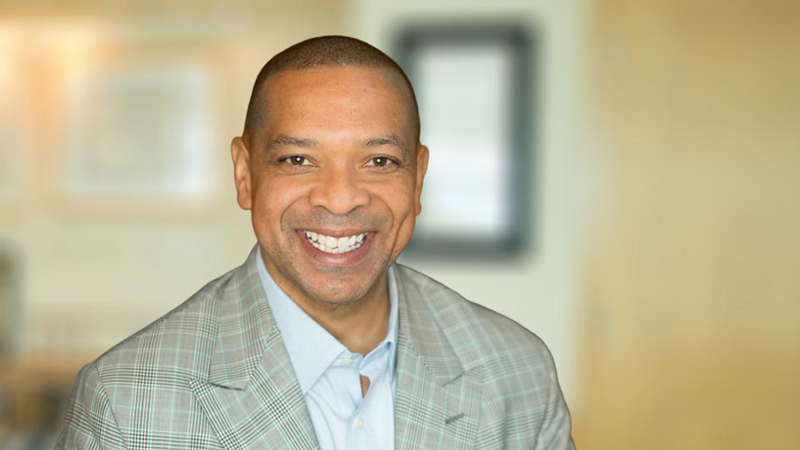 In an interview with The National Law Journal, Motley Rice securities and consumer fraud lawyer Marlon Kimpson discussed his role as co-lead counsel of what the publication called a "historically diverse" leadership team for plaintiffs in the Blackbaud data breach national consolidated litigation, or MDL, filed in U.S. District Court for the District of South Carolina.
U.S. District Judge J. Michelle Childs appointed eight women to the MDL's leadership team and four men, including two African-American attorneys.
When asked his thoughts on underrepresentation of minority lawyers in MDL leadership positions, Kimpson, who is Black, said "I don't think it's unique to MDLs. It's similar to other professions, not just the legal profession. But I think what you're witnessing now is a new level of consciousness that's sweeping the country on the issue of diversity."
"Subsequent to what we witnessed last summer, major firms, major corporations, are certainly more focused on the message that's being sent by the teams they send to a courtroom, by the teams they send to the White House, by the teams they send to represent corporate governance proposals in front of shareholder meetings. And I am a product of the push for diversity," Kimpson said.
Plaintiffs in the Blackbaud MDL allege the software company released their most sensitive data to criminals in a ransomware attack and subsequent data breach that compromised the private information of tens-of-thousands of the company's clients and millions of other people worldwide.
A publicly-traded company based in South Carolina, Blackbaud provides cloud-based services for a variety of organizations including charitable foundations, educational and health institutions, religious organizations and non-profit groups in the U.S. and abroad. Cybercriminals launched a ransomware attack on the company in February 2020, and three months passed before Blackbaud discovered and stopped the attack. Blackbaud waited another two months to alert the public in July 2020. Plaintiffs allege millions of names, addresses, phone numbers, bank information and other personal information – including that of children – may have been compromised in the attack.
"[Motley Rice co-founder Joe Rice] has always encouraged the firm to diversify," Kimpson said of the firm's growing cybersecurity casework and leadership in the Blackbaud litigation, "and this is a relatively new world, new area for the firm, and it makes sense to have a diverse team when applying for leadership in these types of cases because it's a new emerging area and the injury impacts people from across all demographics."
When asked what advice he had for other lawyers of color who want leadership roles in MDLs, Kimpson said he "would encourage those lawyers with individual cases to show up at hearings. Because there may be a big firm there who will pick you up as part of the team if you have a unique case to add to what's not already represented in the class or the case."
Diversity does not end with leadership, he added. "We have a responsibility, as a leadership team, to look at the consultants we engage, the experts we engage, the court reporters we engage. It's our responsibility to allow this concept to trickle down to where we spend our money, recognizing that there are competent minorities performing these services all across the country, and we need to keep that in mind as we put together the team to litigate those cases," Kimpson said.
Read Marlon Kimpson's full interview with The National Law Journal.