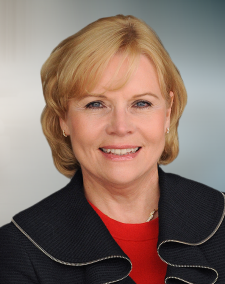 Drones: Naughty or Nice this Christmas?
Okay, let's face it, drones are fun. That is why perhaps more than a million Americans are expected to receive or buy a drone this holiday season. They can be purchased for as little as $50 for adults and kids alike, but they were not built in Santa's workshop so it is important to remember that drones flown above 400 feet are not toys but aircraft.
As I previously stated in 2013, drones, or unmanned aircraft systems (UAS), pose some alarming security, safety and privacy concerns. It is amazing how much technology has advanced in the last two years, but also what has not changed.  
The Federal Aviation Administration (FAA) reminds everyone, "When you fly your drone anywhere in the nation's airspace, you automatically become part of the U.S. aviation system. Under the law, your drone is an aircraft," said FAA administrator Michael Huerta, "So while the rules for drones may be different, you have the responsibility to operate safely."
So that means any 10-year-old who is at the helm of a drone controller is considered a pilot if that drone is within five miles of an airport or higher than 400 feet.
Drones have been used for decades for enforcement purposes. The FBI uses them for surveillance and the U.S. military uses them as a weapon to transform modern warfare, particularly now in the Middle East, including for surveillance, target killings and bombings. These pilots, however, are highly trained military and law enforcement professionals. Untrained amateurs getting drones as holiday gifts are not professional pilots.
The growth of commercial and recreational use has exploded in the past few years. Not only have drones become widespread for the general public, we can expect to see major corporations take on drones as a part of their business model. For example, Amazon hopes to implement delivery drones in the not too distant future. Plenty of obstacles remain for Amazon Prime Air, including final approval from the FAA. For now other than a few hundred FAA provisional approvals, the commercial use of the aircrafts are banned until the agency finalizes its drone policy. Currently the laws would allow such a delivery drone to fly only with human supervision.
The FAA is checking its list
It is no secret that with thousands of inexpensive drones being sold to the public, the FAA has been scrambling to prevent a collision with a commercial airliner. While the FAA has limited authority to regulate recreational use of UAS, they have released a safety campaign, "Know Before You Fly," urging safe and responsible flying for recreational users, business users and public entities. This includes community-based safety guidelines from the Academy of Model Aeronautics (AMA), recommending that you keep your drone in eyesight at all times and flying only in favorable weather conditions.
This week, the FAA announced a system requiring recreational users to register UAS weighing more than 0.55 pounds and less than 55 pounds including payloads such as on-board cameras. Registration is a requirement that applies to all aircrafts.
"Make no mistake: unmanned aircraft enthusiasts are aviators, and with that title comes a great deal of responsibility," said U.S. DOT Secretary Anthony Foxx said in the announcement. "Registration gives us an opportunity to work with these users to operate their unmanned aircraft safely. I'm excited to welcome these new aviators into the culture of safety and responsibility that defines American innovation."
The agency has created a web-based registration process intended to be user-friendly that requires registrants to provide their name, home address and email address. The FAA will then generate a unique identification number for each owner, which must be marked on the drone. In an effort to encourage users to register promptly, the FAA has waved the $5 registration fee until January 20. You must be at least 13 years old to register.
However, while the FAA may currently have limited UAS regulations, they can and will enforce these rules. Remember, it is illegal for recreational drones to be flown higher than 400 feet or within 5 miles of an airport. According to a new study, 327 incidents were reported between December 2013 and September 2015 of drones flying dangerously close to commercial airliners – within 500 feet of a plane. Pilots have even reported seeing unmanned drones at altitudes of 10,000 feet. If drones hit a windshield and are ingested in a jet engine, hit a propeller or rotor, or physically impact other parts of planes or helicopters, a drone could cause the loss of the aircraft.
The FAA will find out who's naughty and nice
Breaking the rules could leave you with more than just coal. What is happening now is there are some stiff prosecutions being handed out – including jail time – for lawbreakers, as I told CNN over the weekend. Drones can be extremely dangerous when operated by someone who doesn't know what they are doing. If a 40-pound drone comes down over a group of people, it would cause serious damage including death. The FAA and common sense advises you not to fly your drone over a stadium or entertainment event.
And if you are thinking about using your drone to earn some extra cash for the holidays, think again. The FAA must approve any commercial use of a drone. You can be fined up to $10,000 if you engage in a commercial air operation without a permit.
In our current national security climate, I commend the FAA for taking these much needed first steps. It needs to continue its work and not delay on finishing its regulations. But in addition to the FAA taking responsibility, I urge all Americans giving or getting drones to follow all FAA regulations and use common sense, care and caution while flying any UAS in the USA.