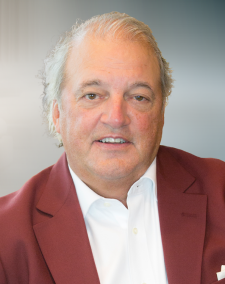 Decade in Review: Plaintiffs' Litigation Highlights | Causes, Not Just Cases®
The past decade has been one of record making, historical litigation moments, personal highs and also some losses. The joys, like the birth of my first grandson and my daughter choosing to practice law beside me at Motley Rice, mean more to me than I can say. The sorrows will forever run deep, including the unexpected loss of my long-time friend and Motley Rice co-founder Ron Motley in 2013. He was a mentor to many and exceptional partner. Without him, I may not have had the opportunity to practice law through such impactful cases. Despite losing Ron much too early, Motley Rice continues his legacy.
2010-2019 taught all of us a great deal, and changes over the course of the decade shape the way we practice law today. Advancements in technology modernized the judiciary and have helped to expedite certain parts of the litigation process, such as discovery. The speed in which information is shared online would have been unfathomable when Ron and I first started litigating asbestos cases.
The plaintiffs' bar has also seen much-needed improvements made in terms of diversity in recent years as the number of women who hold leadership positions in litigation has grown significantly across the board. There is still room for progress, but we are moving in the right direction.
It's impossible to fully encapsulate the impact that a decade's worth of litigation can have, especially a decade as monumental as 2010-2019. For perspective, consider that this relatively short (in the grand scheme of things) span of time began with one of the largest environmental disasters in our nation's history, the Deepwater Horizon oil spill. It ended with thousands of communities grappling with a widespread epidemic of opioid addiction that has touched every corner in our nation.
The job of the litigator is not easy, but it is important work that must be taken seriously by anyone who resolves to go down this path. We've seen throughout history that the judicial system is the most effective tool available to the public to reign in powerful corporations, hold them accountable, enact needed change and raise standards to ensure that the rights and safety of every man, woman and child remains a top priority.
Below are a few of the most significant events and cases that arose over the past decade and compelled the plaintiffs' bar to act for the sake of public safety, regarding dangerous defects, antiterrorism, public health, consumer fraud and more:  

BP "Deepwater Horizon" Oil Spill
11 oil rig workers tragically lost their lives in this disaster, and nearly five million gallons of crude oil spilled into the Gulf Coast, causing billions of dollars in damage to local homes and businesses. BP later reached a pair of settlements to resolve legal claims, one of which was the largest civil class action settlement in U.S. history. 
SEC Whistleblower Program
The 2010 Dodd-Frank Act, which established the SEC whistleblower program, went to unprecedented lengths to protect those who report violations against shareholders, including allowing for complete anonymity for whistleblowers who are represented by an attorney to help protect them from employer retaliation. In the decade since it was established, the SEC whistleblower program has brought more than $1.7 billion in monetary sanctions against wrongdoers and returned more than $452 million to harmed investors, according to its 2018 fiscal report.

Pliva, et al v. Mensing
In a shocking blow to consumers, the U.S. Supreme Court ruled in Mensing that generic drug manufacturers were immune from liability for injuries caused by inadequate warnings on dangerous drugs. As a result, only patients who purchased name-brand drugs were found to be protected and able to file a suit alleging medical complications caused by the product.
Charleston 9 Firefighters
The families of nine Charleston, S.C., firefighters who tragically lost their lives in a blaze on June 18, 2007 at Sofa Super Store reached a final settlement in 2011 to resolve remaining claims in the case. At the time of the fire, the tragedy was the largest loss of firefighters' lives since the Sept. 11, 2001 attacks.  

South Africa Silicosis Litigation
South African gold mine workers filed historic litigation in 2012 in Johannesburg's South Gauteng High Court alleging they developed silicosis, tuberculosis and other diseases caused by poor working conditions in the mines. Few class actions have been brought in South Africa's history, and the litigation was the first in the country for sick workers. Defendant gold miners agreed to a landmark settlement in May 2018 to resolve the claims for thousands of workers and their dependents.

California Lead Litigation
In December 2013, the honorable Judge James P. Kleinberg ruled for the plaintiffs in historic litigation that alleged certain lead pigment companies created a public nuisance by promoting the use of toxic paint in California homes. Defense appeals of the verdict were exhausted in October 2018 when the U.S. Supreme Court declined to review the case. A $305 million settlement was later reached in 2019 to resolve the nearly 20-year-old litigation and establish an abatement fund to remove toxic paint from California homes. 

Disappearance of MH370
Malaysia Airlines Flight 370 lost contact with air traffic controllers and disappeared from radar over Vietnamese airspace at approximately 2:40 a.m. (UTC) on March 8, 2014. 227 passengers and 12 crew members were on board. While some debris from the flight has been found, the primary site of the wreckage remains a mystery.
AMS Pelvic Mesh
TVM manufacturer American Medical Systems and parent company Endo International agreed to a settlement in April 2014 to resolve claims filed by approximately 6,000 women who used AMS's transvaginal mesh device and suffered severe complications. The settlement served as a model for subsequent AMS settlements that followed for injured women.
Wyeth v. Weeks
In the three years since Pliva, et al v. Mensing essentially granted immunity to generic drug companies from liability, Alabama's Supreme Court confirmed on Aug. 15, 2014 that brand-name drug manufacturers could be held liable if generic drug makers fail to warn patients about potential risks associated with their products. The decision added fuel to calls for state lawmakers and Congress to pass legislation addressing the landscape of generic drug preemption established by Mensing.
Arab Bank
On Sept. 22, 2014, an 11-member jury unanimously found Arab Bank liable for intentionally financing HAMAS terrorist in Israel and the Palestinian Territories, which allowed the group to commit dozens of attacks between March 2001 and September 2004. While the verdict was later vacated in 2018 by the Second Circuit, and the claims were ultimately settled out of the court, the case marked the first time that a financial institution was brought to trial under the Anti-Terrorism Act (ATA).
Takata Airbag Scandal
NHTSA issued a consumer advisory warning on Oct. 22, 2014 alerting vehicle owners to a dangerous defect that could cause Takata airbags to violently explode and rupture, sending metal shrapnel flying into vehicle cabins. Owners in humid climates were particularly at risk, the advisory warned, jumpstarting what would become the largest consumer product recall in U.S. history. In the years since, at least 25 deaths have allegedly been linked to the defective airbags and hundreds of injuries. 

VW Emissions Fraud
On Sept. 18, 2015, the EPA issued a notice of violation to German automaker Volkswagen for illegally programming more than 11 million vehicles to cheat emissions regulations. A nearly $15 billion settlement was later reached with VW to resolve claims involving 2.0-liter TDI vehicles in the largest auto-related consumer class action in U.S. history. A separate multi-billion dollar settlement was also reached regarding 3.0-liter vehicles.

JASTA
The Justice Against Sponsors of Terrorism Act unanimously cleared the U.S. Senate on May 17, 2016, 15 years after the 9/11 terrorist attacks. The law now allows foreign sponsors of terrorism to be held accountable in U.S. courts for atrocities committed on U.S. soil. 
Talc MDL
Multidistrict litigation was established in October 2016 for women who allege they developed ovarian cancer after using asbestos-contaminated talcum powder products for feminine hygiene. Mesothelioma and other asbestos-related diseases have also been alleged outside of the MDL. In October 2019, J&J announced a recall of a single lot of its Baby Powder after a sample tested positive for asbestos. 
Lithium-ion Batteries
Samsung recalled its Galaxy Note 7 smartphone in September 2016 after receiving several reports of severe burns, overheating, fires and property damage. The source of the problem was believed to be the phone's lithium-ion battery. The Note 7 was banned from all U.S. flights shortly after the recall was announced. Lithium-ion batteries are used to power countless electronic devices, including laptops, tablets, hoverboards, and e-cigarettes, many of which have also been linked to reports of fires and explosions.  

9/11 Litigation
Roughly 15 years after my late friend and mentor Ron Motley filed litigation vowing to answer questions surrounding 9/11 no matter how long it took, in March 2017 the families and survivors of the terrorist attacks filed an amended complaint against the Kingdom of Saudi Arabia as for allegedly financing al Qaeda. The amended complaint survived the Kingdom's motion to dismiss the following year, bringing victims significantly closer to achieving justice and holding accountable those people, organizations, governments and other entities that financially support terrorist organizations at the expense of us all.
Equifax Data Breach
On Sept. 7, 2017, Equifax, one of the three major U.S. credit bureaus, announced a massive data breach that compromised personal information for at least 143 million Americans – roughly half the country. Some residents in the U.K. and Canada were also affected.

Essure Birth Control
On July 20, 2018, Bayer announced that it would cease all sales of controversial contraceptive device Essure in the U.S. by Dec. 31, 2018. While Essure claimed that it made the decision based on a decline in sales, the news came after years of protests by women alleging severe injuries caused by the device, and roughly three months after the FDA imposed restrictions requiring that patients sign a document confirming they received information on all of the potential risks before the device was implanted. 
Visa/Mastercard
Antitrust litigation filed against Visa Inc., Mastercard Inc., and a number of U.S. banks ended in a $6.2 billion settlement to resolve claims filed for millions of retailers that alleged swipe fees enforced by the credit card companies violated federal laws. The case was the largest antitrust class action settlement in U.S. history.
PFAS Litigation
Litigation and advocacy efforts have sought for decades to raise awareness on the dangers of synthetic per- and polyfluoroalkyl substances (PFAS), or perflourinated chemicals. Popularized in the 1950s, these toxic chemicals are commonly used to add grease, water and oil protection on consumer products, such as providing the non-stick coating on cookware. PFAS can also be found in firefighting aqueous film-forming foam (AFFF), which has contaminated groundwater in countless communities throughout the country. AFFF multidistrict litigation was established in December 2018 in the District of South Carolina to hold manufacturers accountable for the environmental contamination and subsequent harm to the public.  

Toxic Burn Pits
Thousands of U.S. service members, veterans and civilian contract workers are suffering from debilitating health conditions that were allegedly caused by toxic open-air burn pits near military bases in Iraq and Afghanistan. On Jan. 14, 2019, the U.S. Supreme Court declined to review litigation filed for victims that sought to hold military contractor KBR accountable for the toxic exposure. While the litigation has regrettably come to a close, the fight continues as victims continue to urge Congress to pass legislation to reduce the risk to those currently serving overseas and establish a remedy for those who are suffering and their families. 
Boeing 737 Max 8
Boeing grounded its entire fleet of 737 MAX 8 planes, one of its newest models, in March 2019 after the plane had been linked to two crashes within five months of each other that claimed a combined 346 lives. Pilots on both flights, Ethiopian Airlines Flight 302 and Indonesian Lion Air Flight JT 610, complained of dips in altitude shortly after takeoff as the planes forced a nosedive during their initial climb. It was later suspected that a new software rollout that was intended to prevent stalling may have been responding to data from a faulty sensor, causing the plane to nosedive in an attempt to correct a problem that didn't actually exist.
9/11 Victim Compensation Fund
Long overdue, Congress agreed in July 2019 to establish what essentially amounts to permanent funding for 9/11 first responders and survivors who developed cancer and other life-threatening diseases after being exposed to toxic dust at Ground Zero. The VCF was previously set to expire in December of this year. Faced with dwindling resources, the Fund announced last year that awards would need to be reduced by at least 50% to cover a surge in recent claims. First-responders, survivors, families and activists, including actor and comedian Jon Stewart, fought for years and appeared before Congress several times demanding that lawmakers grant additional funding. Their hard work paid off on July 29, 2019 when the Never Forget the Heroes: James Zadroga, Ray Pfeifer, and Luis Alvarez Permanent Authorization of the September 11th Victim Compensation Fund Act was signed into law, extending funding for victims until October 2090. The law ensures that compensation will be available for the duration of the victims' lives. Outside of the VCF, litigation continues for victims and survivors of 9/11 seeking to hold accountable Saudi Arabia and others alleged to have enabled the attacks.
Opioid MDL
OxyContin manufacturer Purdue Pharma filed for Chapter 11 bankruptcy in September 2019 to avoid the first bellwether trials scheduled for the following month in the National Prescription Opiate Litigation. The MDL comprises roughly 2,600 lawsuits filed by jurisdictions alleging opioid manufacturers and distributors caused the opioid epidemic plaguing their communities. Teva, Cardinal Health, AmerisourceBergen and McKesson also avoided the first bellwether trial by settling with plaintiffs Summit and Cuyahoga counties on the eve of trial in October 2019. Walgreens was unable to reach a settlement with the counties. A new trial is scheduled to begin in November against Walgreens and other pharmacies including CVS, Rite Aid and Walmart.
Looking ahead
It's important to note that this is not an exhaustive list of all the cases, or even areas of law, that made a significant impact for plaintiffs over the past decade. For example, I'm grateful to see that several states throughout the country have enacted or are considering passing laws that would make it easier for victims of childhood sexual abuse to come forward in adulthood to hold abusers and abuse enablers accountable in civil court. The Courts are also proving to be useful in combatting the worsening issue of human trafficking. I'm optimistic that in the years to come, more headway will be made for victims of these and countless other transgressions that greatly affect people and their day-to-day lives. 
Also, it's impossible to look ahead without acknowledging a tremendous and unexpected loss this month in the death of Duke Law Professor Francis McGovern. I've known Francis for decades, and he was a dear friend to many. More than that, he was well-known for having one of the most brilliant legal minds of our time. He offered his expertise on countless cases, benefiting thousands of plaintiffs and their families throughout the country. Tenured at Duke, Francis also served as an Associate Professor at the University of California Hastings College of Law, in addition to being a frequent teacher and lecturer at dozens of law schools around the world over the course of his life. He inspired generations of students and professionals alike, myself included, and was a friend to all who shared his passion for helping people, whether regarding toxic exposure, dangerous products, or most recently the opioid epidemic. He challenged us all to find creative solutions to the most complex of problems, and though he could have done anything with his gifts, his compassion for others inspired him to channel much of his energy and career toward standing up for everyday people in the face of corporate misconduct. He will be greatly missed, and his family remains in my thoughts during this difficult time. Read more on Francis McGovern. Duke Law also mourned Francis, remembering him as a "beloved friend and colleague" in an article.
Looking back on the past several years, I'm proud to be able to say that I, my colleagues at Motley Rice, and our network of co-counsel throughout the country and abroad never shied from new challenges and pushed ourselves to new heights to further our shared goal to protect ordinary people in any and every way we can. I look forward to the next 10 years and continuing to explore new ways to promote justice.
---
Subscribe to our blog if you'd like to have more content like this sent directly to your inbox.