Hootie's Homegrown Roundup: Motley Rice proudly sponsored this annual program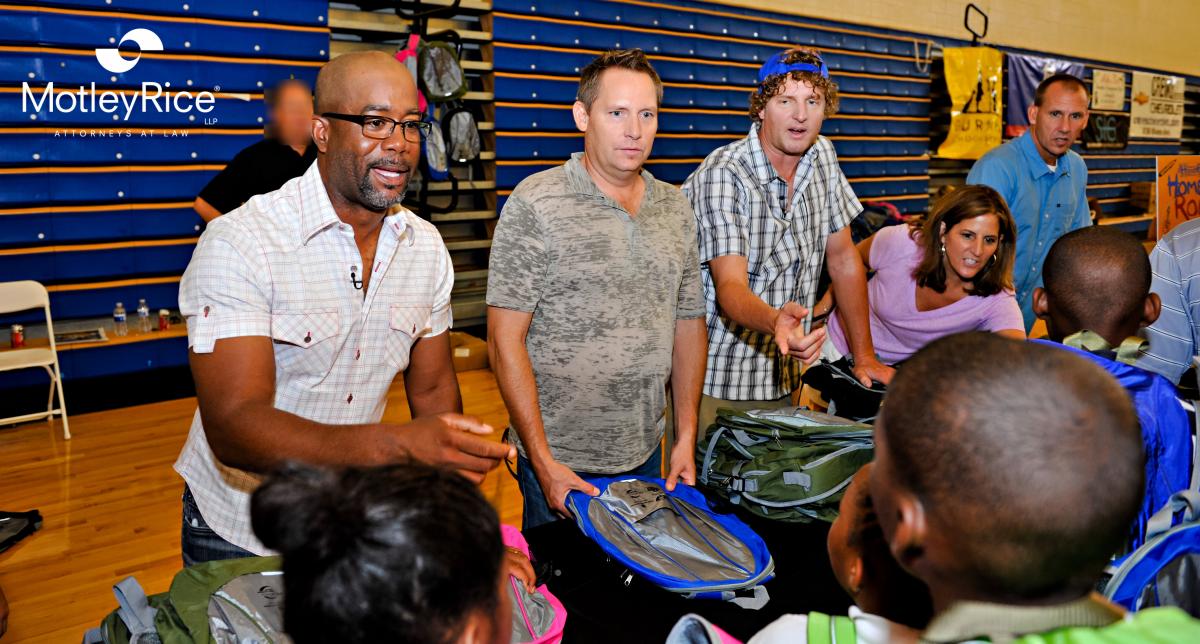 Motley Rice was honored, once again, to sponsor and support the 7th annual Hootie's Homegrown Roundup: Back to School Basics, a back-to-school program that provides Charleston County School District students with free school supplies, dental care and haircuts to help start them off right for the 2013-2014 school year. This charitable event helps hundreds of students, from kindergarten through sixth grade, by providing necessary school supplies and basic services that some families in the Lowcountry cannot afford for their children.
The Roundup was held at Burke High School on Saturday, Aug. 24, 2013. Motley Rice's sponsorship, along with Dixon Hughes and PROforma, helped purchase backpacks, and Motley Rice employees rolled up their sleeves to help distribute the book bags at the event. NBC Nightly News interviewed Hootie & The Blowfish members about how Hootie's Homegrown Roundup got started and how it continues to help students in need; watch the interview.
Photo courtesy of Robbin Knight Photography.