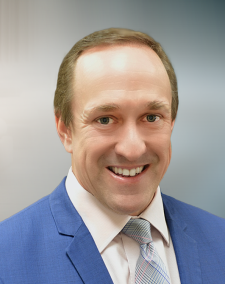 Mesothelioma Awareness Day 2012 | Causes, Not Just Cases®
"We ourselves have no hope left.  We are working on behalf of coming generations." - Eliezer de Souza, Brazilian Association of People Exposed to Asbestos (ABREA)
On Wednesday, Sept. 26, 2012, we will all pause and take a moment to honor and remember all those who have been tragically affected by mesothelioma, an incurable and deadly disease that claims thousands of lives each year.
Mesothelioma Awareness Day is not only an opportunity to remember the parents, children, siblings and friends who have been claimed by this ongoing epidemic, but it is also an opportunity to reflect on significant developments in the United States and around the world regarding asbestos, mesothelioma and other asbestos-related diseases. One such development occurred last month when the Supreme Court of Brazil was approached by more than 35 experts who argued in two separate hearings about the risks related to asbestos exposure.
To date, Brazil is the world's third largest exporter of chrysotile, following Russia and China. A Brazilian national law authorizes the regulated use of asbestos, which is present in more than 3,000 products. Despite the consequences, Brazil has allowed the use of asbestos in the workplace for more than 34 years. More than six million tons of asbestos was manufactured in Brazil within that time period, eighty percent of which remained in the country.
A ban on asbestos use in the area will unquestionably save lives in Brazil, as well as those countries impacted by Brazil's asbestos exports. According to Brazil's Single Health System, asbestos-related diseases caused the death of approximately 2,400 Brazilian citizens between 2000 and 2011. The Health Ministry registered more than 25,000 cases of cancer that were directly caused by asbestos exposure between 2008 and 2011.
The constitutionality of eliminating asbestos use reached the ears of the country's highest court after a ban on asbestos use was issued in the southern state of São Paulo. São Paulo is a tragic microcosm of asbestos' global impact. According to the Health Ministry, the mortality rate for mesothelioma is five times higher than the national average in São Paulo. It was home to a factory in Osasco, which closed its doors in 1993. To date, of the 1,300 workers from the factory who are sick, 180 have since died from diseases caused by asbestos exposure. Men working within the factory were, of course, not the sole victims of repeated exposure; twelve women who cleaned their husbands' asbestos-filled clothes at the end of the work day have also died from exposure. More deaths are, sadly, inevitable.
It is outrageous but predictable that asbestos industry experts argued to the Brazil Supreme Court that asbestos use under controlled conditions was not only necessary for continued economic stability but also safe. Fortunately, a chorus of experts advocated for victims and the truth. Among them was Dr. Barry Ira Castleman, who, in his testimony before the Brazilian Supreme Court, stated as follows:
"Public health workers worldwide recognize the phrase 'controlled use of asbestos' as asbestos industry propaganda detached from reality. This idea, that continuing use of asbestos can be regulated rather than banned to adequately protect public health, was rejected by the major industrial nations, which historically used great amounts of asbestos and had the most advanced systems of workplace regulation. Starting with the Nordic countries in the 1980s, asbestos was eventually banned throughout the E.U. in 2005 and is now banned in over 55 countries. The long delay between increased asbestos use and the deaths that it causes presents a terrible public health challenge. The profits of the asbestos industry come from minimizing the costs of prevention and compensation, with those costs borne by society."
Dr. Castleman was joined by Eliezer De Souza, the head of the Brazilian Association of People Exposed to Asbestos (ABREA). Her comments were both elegant and powerful in their clarity and simplicity: "anyone who defends asbestos is defending cancer."
The Brazilian Supreme Court will rule on the ban in 2013. On Wednesday, Sept. 26, let us not only remember the people we have lost to mesothelioma and thank those who are working tirelessly for a cure, but also pray for those in the future who can and should be protected—including the people in Brazil and worldwide. Tens of thousands who will be saved if the Brazilian Supreme Court makes what I believe is the right decision.