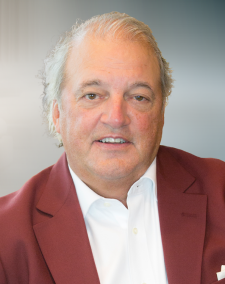 Breaking Down the Volkswagen 3.0-Liter Proposed Class Settlement | Causes, Not Just Cases®
Last night, the Plaintiffs' Steering Committee for the Volkswagen "Clean Diesel" litigation filed our motion for preliminary approval of the proposed 3.0-liter settlement for nearly 80,000 vehicles. VW has pledged to pay at least $1.2 billion and potentially up to $4.4 billion to settle the claims against it by current and former owners and lessees of Audi, Porsche, and Volkswagen 3.0-liter diesel cars and SUVs.
This is an extremely complex settlement with many moving parts. The PSC's goal at each turn has been to work in the best interests of the plaintiffs while working not only with VW, but with several governmental agencies, including the EPA, DOJ, CARB and others. While this process will involve some additional delays, the agreement requires Volkswagen to pay the September 2015 Clean Retail Value for the cars it buys back and allows consumers an additional 15,000 miles per year without penalty.
Options for 3.0-Liter Owners to Consider
In this post, I am going to give an overview of the benefits available to consumers under this settlement. 
After February 14, Proposed Settlement Notices will be mailed to all impacted owners and lessees, which will include more detailed information about the proposed settlement and all benefits for plaintiffs. The options available to you under the settlement depend on whether you have a model with a Generation 1 or Generation 2 engine, and whether you purchased or leased the vehicle. If you no longer have your vehicle, but you owned or leased it during September and November of 2015 when the news about the diesel scandal came out, you also might qualify for a cash payment.
"Generation 1" TDI Vehicles
2009-2012 Volkswagen Touareg
2009-2012 Audi Q7
Owner Options:
Buyback
Trade-in an eligible vehicle for the full buyback amount as credit toward a new vehicle
Emissions Modification to reduce emissions (if approved by the EPA & CARB) and keep the vehicle, plus receive monetary compensation
Lessee Options:
Lease Termination: Cancel the lease, turn in vehicle and receive compensation
Emissions Modification to reduce emissions (if approved by the EPA & CARB) and keep the vehicle, plus receive monetary compensation
Former Owners and Lessees
Compensation (if you meet the qualifications)
"Generation 2" TDI Vehicles
2013-2016 Volkswagen Touareg
2013-2015 Audi Q7      
2014-2016 Audi A6       
2014-2016 Audi A7       
2014-2016 Audi A8, A8L          
2014-2016 Audi Q5      
2013-2016 Porsche Cayenne      
(*There are three subsets to this generation that also determine timing for a repair to be approved. See timeline at the bottom of this post for decision dates.)
Options for Owners and Lessees:
Owners and lessees of Generation 2 vehicles will be offered a repair that will make their vehicles compliant with their original emissions standards as well as compensation of at least $7,500. While they wait for government regulators to approve this Emissions Compliant Repair, all owners and lessees can receive an upfront participation payment (half of the full amount they will be due) by registering online through a claims portal and proving ownership of the vehicle (or a lease). As with Generation 1 vehicles, former owners and lessees of Generation 2 vehicles might also qualify for compensation.
Why Generation 2 Is Not Eligible for a Buyback, For Now
The approximately 57,000 vehicles with Generation 2 engines are newer and have more sophisticated emissions control systems than Generation 1 vehicles. Unlike the 2.0-liter vehicles (that were settled in 2016) or Generation 1 3.0-liter vehicles, the governmental regulatory agencies, EPA and CARB, believe that Generation 2 vehicles could be fully repaired to meet their original emissions standards and are giving Volkswagen the opportunity to propose such a repair. These agencies have exclusive jurisdiction over the application of the Clean Air Act, so this was not something the PSC could negotiate as an option for consumers to decide.
If a repair is approved, consumers should know that dealers are required by law to complete the repair when a car is brought in for any reason. They don't need your consent to complete this repair. It is like any automobile safety recall. The projections are that this repair will be a computer adjustment for many cars. Others will get update emissions equipment.   
However, the repairs have not even been proposed to regulators in their final form. VW has until no later than December 20, 2017 to present and receive repair approval by the agencies. If it does not meet this timeline, VW has the ability to extend the deadline up to 90 days, but must pay an additional $500 to you for every 30 days it extends the deadline.
If at the end of this time period there is no approved Emissions Compliant Repair, Generation 2 owners and lessees will be given additional compensation and the same options Generation 1 owners and lessees have:
Buyback or Trade-In for owners
Lease Termination for lessees
Emissions Modification to reduce emissions but not to the original emissions standards for these vehicles (if approved)
If Volkswagen does not get approval for the repair to meet its original emissions standards on time, nor approval for a different emission modification, and you have registered for the modification, you will be given another chance to opt out of the settlement, instead of taking a buyback, trade-in, or lease termination. If you took this route, you would have to repay the upfront participation payment, if you took one.
Additional Generation 1 and Generation 2 Benefits and Protections
Generation 1 and Generation 2 owners and lessees who receive an emissions modification or repair will get a loaner car for at least 24 hours if the service is scheduled longer than three hours.
Generation 1 class members (and Generation 2 class members who have a Buyback or Lease Termination right because Volkswagen cannot fully repair their vehicle) will also receive:
One free AdBlue refill and oil change for their Eligible Vehicle while awaiting an reduced emissions modification, Buyback, Trade-In, or Lease Termination;
For owners who choose a Buyback or Lease Termination, forgiveness of auto loan balances to the extent they exceed their Buyback amount;
For owners who choose a Buyback, termination of extended warranties and service plans and refunds of unused portions of them.
Bosch Settles
Additionally, we have reached a separate settlement with Germany's Robert Bosch GmbH. Bosch supplied the software to Volkswagen AG that allowed the vehicles to cheat U.S. emissions testing. The FTC has allocated the $327.5 million settlement for affected consumers which includes the following amounts:
2.0-liter vehicles: $350/owner; $200/lessee
3.0-liter vehicles: $1,500/owner; $1,200/lessee
If you register for the Volkswagen settlement, then you will automatically receive a check for the appropriate amount from the Bosch settlement, unless you affirmatively opt out.
Important Dates & Next Steps

September 18, 2015: Emissions allegations first became public

November 2, 2015: Emissions allegations specific to the 3.0-Liter vehicles became public

February 14, 2017 - 8 a.m. PT: Preliminary Approval Hearing. At this time, I, along with my colleagues, will present highlights on the settlement to Judge Breyer and he will have the opportunity to ask questions.
**Beginning on February 14, consumers may visit www.VWCourtSettlement.com and enter their Vehicle Identification Number ("VIN") to see the estimated Buyback and compensation amounts for their vehicle.

Early May 2017: Final Approval Hearing (Judge Breyer to set final date)

TBD: Final settlement approval granted; after this date, the options will be implemented, including buybacks to start and payments to be made

October 23, 2017: Decision date for the Emissions compliant repair (second Generation 2 sub-generation group)

November 8, 2017: Decision date for the Emissions compliant repair (first Generation 2 sub-generation group)

December 20, 2017: Decision date for the Emissions compliant repair (third Generation 2 sub-generation group)
As I said at the start, this is an extremely complex settlement that has the ability to shift based on repairs being approved or not approved. The PSC designed the settlement to accommodate all plaintiffs and scenarios. After reviewing the options and discussing them with your lawyer, you ultimately have the right to accept or decline the settlement with VW and/or the settlement with Bosch.
Read my previous blog about the 3.0 Liter settlement for more information.