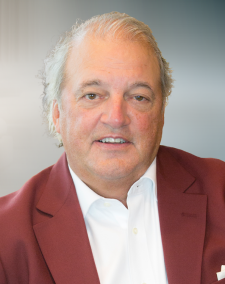 Volkswagen "Clean Diesel" Final Settlement Approval Draws Near | Causes, Not Just Cases®
The Court gave a full and comprehensive hearing today concerning Volkswagen's preliminary settlement of the 2.0-liter cases. Judge Charles R. Breyer allowed objectors to voice their concerns, but with less than 1 percent of the total class filing objections — many of whom primarily want a larger settlement — Judge Breyer indicated that he is "strongly inclined" to approve the current arrangement.
While a decision was not made today, it is clear the Court is going to rule on the matter on or before Oct. 25, 2016. At that time, consumers are encouraged to review the settlement terms immediately and pursue compensation as quickly as possible. Consumers may monitor the Volkswagen Settlement Class website for updates as they are released.  
All involved parties should be commended for their commitment to resolving this litigation quickly and fairly for the 2.0 liter TDI consumers. I have been honored to serve on the Plaintiffs' Steering Committee and am hopeful a solution for 3.0 liter consumers will soon be reached as well.
Hurricane Matthew Impacts
On a separate note, Hurricane Matthew recently struck the Southeastern U.S., causing an estimated $10 billion of damage from severe flooding and high winds in Florida, Georgia, North Carolina, and South Carolina. I want to take a moment to provide some guidance to those whose 2.0-liter TDI vehicles were damaged in the aftermath of the storm.
Keep in mind that you do not have to repair dents and fender replacements, or even broken windows in the vehicle, in order to participate in the buyback. So long as the vehicle is operable and can be driven in to the dealership it is eligible for buyback participation without discount for damage.  
However, if your vehicle was totaled by an insurance company, you should ask the insurer to pay the Vehicle Value that can be found on the settlement claims portal. The Vehicle Value represents the fair value of the vehicle on the market right now and is the amount that the Class Member should be compensated. Class members can print their Vehicle Value off of the settlement claims portal screen and provide it to their insurance companies as documentation.
If an insurance company refuses to pay the fair value of the vehicle after the opt-out deadline, the owner should consider reporting the insurer to the state Department of Insurance.
Totaled Vehicles
Someone whose vehicle was totaled in Hurricane Matthew (or anyone whose vehicle was totaled after the opt-out deadline on September 16th) can still participate in the Claims Program. Volkswagen will pay them the Restitution amount only—which is the same amount that an owner would have received for getting an emissions modification.
People whose cars are totaled should keep proof of their ownership of the car, such as a copy of the registration, as well as documentation that the car was surrendered to their insurance company. Volkswagen may ask for this documentation when they submit their claim for Restitution on the claims portal.
Vehicles Damaged But Not Totaled
Class Members whose vehicles were damaged but not totaled should know that they do not need to repair the vehicle to pristine condition to participate in the Buyback. A vehicle is eligible for a buyback so long as it is operable—meaning that it can be driven to the dealership on the day the Class Member is scheduled for a buyback.
So regardless of the amount of damage that a car sustained in the hurricane, Class Members should not worry that they will be cut out of the Settlement so long as the car is operable. If the car is inoperable, then the owner would still be included in the Settlement, as long as the car became inoperable after Sept. 16, 2015 (however, the owner will receive a lesser amount as a result).
We will do everything we can to assist you and search for any relief, but we must first be informed of your dilemma. You can email us at [email protected] with inquiries.
3.0-Liter Status
While the Court continues to press forward with the 2.0-liter settlement, we continue with efforts to litigate the 3.0-liter cases. There are some preliminary discussions taking place about a possible resolution of the 3.0-liter cases, but at the current time the Plaintiffs' Steering Committee will proceed with litigation. A status conference will be held Nov. 3, 2016 to discuss Volkswagen's progress in determining a solution.  
Opting-Out
We have received many questions about litigation of the opt-out cases related to 2.0-liter cars. Certainly the settlement was, in my opinion, a good settlement. We recognize, though, that there are people it did not work for. If you opted out of the settlement and wish to discuss your options we are happy to speak with you and try to address your unique situations. We are also aware that the 2.0-liter settlement did not resolve claims for those who bought and sold a TDI 2.0-liter car prior to September 18, 2015, and those individuals still have their legal cause of action.
This has been a whirlwind, intense litigation, and we will continue to do all in our power to bring this situation to a swift and equitable conclusion.