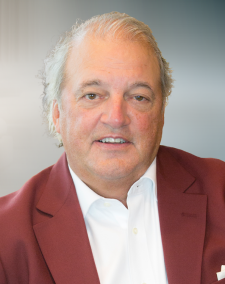 VW Emission Fraud: Frequently Asked Questions | Causes, Not Just Cases®
Following Volkswagen's admission that it intentionally engineered its "CleanDiesel" cars, VW diesel drivers are left with many questions and few answers. Owners are understandably demanding answers as to what is next and what their options are against VW for this massive fraud at the consumers' expense.
From being tricked into believing the cars are environmentally-friendly, to the potential financial losses from owning a defective car, to the reduction in gas mileage that is likely to accompany any "fix" VW proposes, I've heard from many upset owners who have a lot of questions and concerns about the untenable situation they now find themselves in.
There are several options to be considered, including whether to accept VW's fix once it is available and what that means for an owner, opting for one of VW's current offers, or exercising your legal rights to seek damages against VW for fraud, racketeering, and other causes of action.
While I do not have a crystal ball to tell you how VW is planning to make this right for consumers that trusted them, below are some basics about the current situation:
What cars are impacted?  

Audi A3 TDI (2010-15)
Beetle TDI (2012-15)
Beetle Convertible TDI (2012-15)
Golf TDI (2010-15)
Golf Sportwagen TDI (2015)
Jetta TDI (2009-15)
Jetta SportWagen TDI (2009-14)
Passat TDI (2012-15)

Has a recall been issued?

No formal recall has been issued for these cars because VW does not have a fix.
Statements by Volkswagen say that it intends to fix them and is exploring how.

I am angry, feel defrauded and want to do something immediately.  What are my options?

You may consider exploring litigation options for a consumer protection claim.
You can wait for Volkswagen to issue the fix. The current timeline looks like this might happen sometime in late 2016.
Volkswagen is offering limited incentives to trade in these cars. However, if you take one of the incentives now, you may waive your rights under the law. Be careful what you sign.

Are these cars legal to drive?

Certain states have very strict emissions regulations and require cars to pass an emissions test. I'm hearing that there are many people who cannot register their VW in their state because they can't pass the emissions test.

What should I do if I have an upcoming emissions test on my vehicle?

Unfortunately, there is nothing you can do to prepare for this, other than to be aware that your car might not pass, leaving you without a car to drive. You should check your state's emissions regulations before an emissions test.

How will VW's "fix" alter my vehicle?

It is too early to tell what the exact modification to the cars VW will offer and how it will alter gas mileage, performance or emissions.  VW claims to be working on a retro-fit that may be different depending on the make and model car you have. The fix that has been discussed could potentially negatively impact car performance and decrease fuel efficiency in cars that are not 'green' or environmentally-friendly related to what owners were promised when they purchased them.

What happens if VW declares bankruptcy? Are vehicle owners out of luck?

In this situation, it would likely be up to a bankruptcy judge to determine if people who entered litigation could still be eligible for compensation. For owners who do not choose to enter litigation, it is hard to predict what their outcome could be.

What if I want Volkswagen to buy my vehicle back in full?

We have heard that request from a number of people and will be pressing VW to do that. A judge will ultimately decide what is allowed under the law.

If I join a lawsuit, how much money will I get back?

Damages under the law may include: consumer fraud, false advertising, violation of unfair trade practices, breach of contract and breach of warranty, organized corruption (RICO) and state law fraud claims. It is still very early in litigation to determine what recovery a claimant may receive. Ultimately, any resolution would have to be approved as fair by the judge overseeing these cases.

If I am already represented by Motley Rice, but not specifically named in a complaint, am I still considered as having a claim against VW?

Yes. If we have signed you as a client you are filed under federal rules of civil procedure rule 23. You do not need to be listed in the complaint to be a part of the class action lawsuit.

What are the next steps in the litigation?

Following the Judicial Panel on Multidistrict Litigation's hearing set for Dec. 3, 2015, a decision will determine where the cases will be consolidated and what judge will preside over the litigation. We expect that decision on Dec. 10, 2015.  What judge is assigned to manage the litigation will be known in short order. From there, a consolidated complaint will be filed and we will continue with discovery into the extent of this massive fraud and how high it went at VW.