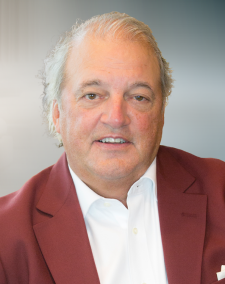 Welcome to the new Motley Rice blog | Causes, Not Just Cases®
I have been practicing law for more than 30 years. When I graduated from law school, I didn't own a computer, had no idea we would ever have email, and a blog was not defined in the dictionary. The Internet has revolutionized the way we communicate with one another, including the way lawyers communicate with their clients, prepare cases for litigation and keep up with the courts across our country.
Because of technology, we at Motley Rice have the ability to connect with each of our clients no matter where they are located; maintain relationships with our national and international network of co-counsel, have constant communication with all of our offices, which are located in seven different cities; and have 24/7 communication with our 65 plus attorneys and hundreds of staff members. Technology enables us to be accessible around the clock.
Motley Rice is launching the new blog to provide helpful, timely information and updates not only to colleagues and the community but also to our clients and their families. Our hope is that you will find our blog useful, whether you are a fellow attorney, consumer, worker, shareholder, traveler, parent or caretaker.
We invite you to join us as we work to keep you connected to the hot topics and issues that most affect you.