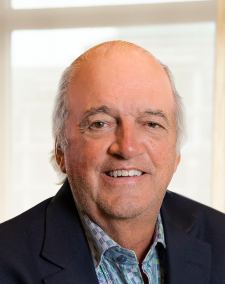 Don't let BP scare you: claims filing available until June 8, 2015
After most of BP's antics related to the Deepwater Horizon Business and Economic Loss Settlement Agreement were finally brushed aside by the Supreme Court when it denied hearing BP's appeals on December 8, 2014, the claims deadline for this settlement is now officially June 8, 2015.
While BP is still trying to change the formula for how Business Economic Loss claims are determined, these antics shouldn't scare or stop businesses and individuals that haven't had their financials reviewed yet, from examining whether they have a valid claim within the settlement.
What some businesses and people may not know is that the Settlement agreement applies to more than just businesses directly along the Gulf Coast as losses from the tragic, environmentally and economically damaging spill were realized far beyond the ground that the oil actually touched. Any qualifying business in Louisiana, Mississippi and Alabama may have a loss that falls within the settlement agreement criteria, in addition to several Gulf Coast counties in Texas and Florida.
We have talked with business owners that may not have thought they would qualify until closer examination was done, including businesses such as multi-unit restaurants, gas stations, furniture stores and other family-oriented stores.
BP owes compensation for economic losses suffered and for the livelihoods it has harmed. If you have a business or worked in these states and areas, it's up to you to make sure you have had your records fully reviewed.
As you start to get your financials together for corporate and individual tax deadlines, it's the perfect time to think about providing related documentation to someone who can help you determine if you might have a claim. But this type of in-depth review takes time and no claims will be accepted after June 8, 2015.
Right now, claims are being processed and paid on a regular basis. If you have already filed a claim, you will be contacted if additional information is requested.
In the meantime, I hope that all businesses and people covered in the geographic zones of the Settlement Agreement will at least take a closer look at whether the oil spill may have unknowingly trickled its harmful and widespread negative effects to them.
For more information on the Economic and Property Damages Settlement for MDL 2179 In re Oil Spill by the Oil Rig "Deepwater Horizon" in Gulf of Mexico on April 20, 2010, visit the court-authorized website, www.deepwaterhorizoneconomicsettlement.com.