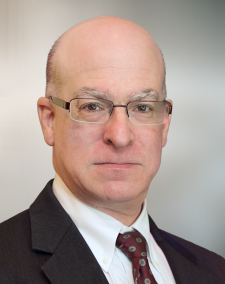 Supreme Court case to watch: SLUSA application
Ruling in Roland will have significant implications for all investors 
As we've seen in recent years with Bernie Madoff and Al Parrish, investors who are defrauded in a Ponzi scheme 'gone bust' unfortunately don't have many choices when trying to recoup their losses. Traditionally, the best solution has been for them to band together in a class action and sue the responsible parties under state law. But what if securities are involved, or even mentioned, in the class action complaint? That was the subject of a recent oral argument before the U.S. Supreme Court as part of its review of Roland v. Green.
A Supreme Court affirmation of the Fifth Circuit decision in Roland likely will mean that we will see more Ponzi-related class claims brought under state law. However, should the Supreme Court opt to reverse the Fifth Circuit and reinstate the original district court opinion, we can expect to see far more dismissals in this context. Under that scenario, investors looking to band together would face a difficult choice – they could attempt to assert class claims under federal law, which require a higher pleading threshold, or they could forgo the pursuit of class claims entirely.
Specifics on Roland
In Roland, investors brought multiple lawsuits alleging claims stemming from the Allen Stanford Ponzi scheme against a variety of third-party defendants, including two law firms and an insurance broker. The cases all contained state law claims.
The investor plaintiffs claimed they were misled into believing that certificates of deposit they purchased from Stanford International Bank (SIB) were backed by "a well-diversified portfolio of highly marketable securities issued by stable national governments, strong multinational companies, and major international banks." It later came to light that the CDs had no such backing, if any.
Under the Securities Litigation Uniform Standards Act (SLUSA), "[n]o covered class action based upon the statutory or common law of any State or subdivision thereof may be maintained in any State or Federal court by any private party alleging a misrepresentation or omission of a material fact in connection with the purchase or sale of a covered security."
A covered security is defined as a security traded nationally and listed on a regulated national exchange. The Supreme Court has previously held that the term "covered security" be interpreted broadly. SLUSA was enacted, in part, to prevent state law class actions from frustrating the goals of the Private Litigation Reform Act of 1995 (PSLRA), which imposed stricter requirements on the filing of federal securities fraud class actions. The district court granted defendants' motion to dismiss the state law class actions in Roland. The court found that even though the CDs themselves were not "covered securities," the plaintiffs' "purchases of SIB CDs were 'induced' by the misrepresentation that SIB invested in a portfolio including SLUSA-covered securities" and the plaintiffs' allegations "reasonably imply that the Stanford scheme coincided with and depended upon the Plaintiffs' sale of SLUSA-covered securities to finance SIB CD purchases."
The Fifth Circuit reversed and reinstated the state class actions, finding that "the fraudulent schemes of the [Defendants], as alleged by the Appellants, are not more than tangentially related to the purchase or sale of covered securities and are therefore not sufficiently connected to such purchases or sales to trigger SLUSA preclusion." In reversing, the Fifth Circuit adopted the "more than tangentially related" interpretation of "in connection with" used by the Ninth Circuit.
The Supreme Court granted certiorari to resolve a conflict among the circuits on this issue. In direct conflict with the Fifth and Ninth Circuits, the Second, Sixth, and Eleventh Circuits all have adopted a broader reading that would require the dismissal of more state law actions. For example, see:
Romano v. Kazacos: ruling SLUSA requirement is met "where plaintiff's claims 'necessarily allege,' necessarily involve,' or 'rest on' the purchase or sale of securities"
Segal v. Fifth Third Bank, N.A.: "in connection with" requirement satisfied when the fraud "coincide[s] with" or "depend[s] upon securities transactions, and SLUSA only "asks whether the complaint includes these types of allegations, pure and simple"
Instituto De Prevision Militar v. Merrill Lynch: "in connection with" requirement met when misrepresentation "induced [plaintiff] to invest with [defendant]" or "coincided and depended upon the purchase or sale of securities"
A decision in this highly important case with implications for all investors is expected by June 2014.
---
Co-authored by James M. Hughes, Ph.D., a Motley Rice attorney from 1993 to 2021.