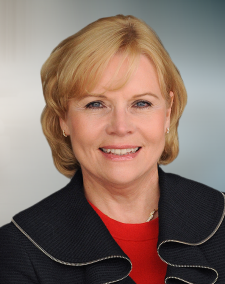 Will recent incidents with the 787 wake Boeing from its "dream"? | Causes, Not Just Cases®
The Boeing 787 Dreamliner has been considered by some as every flier's dream—described by a New York Times reporter as "outshining its ancestors with roomier overhead bins, larger windows, power for smartphones, a quieter cabin, more humid air and, as it turns out, a toilet that's a crowd pleaser."
Boeing has delivered 49 Dreamliners to several different airlines, including United Airlines, All Nippon Airways of Japan and Poland's LOT, which were assembled in the state of Washington. The company is relying on the aircraft to succeed, but there have recently been numerous problems reported in connection with the planes.
Just today, an All Nippon 787 Dreamliner made an emergency landing at Takamatsu Airport after the pilots noticed a battery-fault warning and smelled smoke. The past several days, several incidents involving the aircraft model were reported. An electrical fire was reported on an empty, grounded Boeing 787 Dreamliner following a Japan Airlines' flight to Boston from Tokyo. (There is no fire suppression system in that electrical bay.) Then, a fuel leak was found during a pre-flight inspection on another Boeing 787 Dreamliner operated by Japan Airlines, causing the flight to be canceled prior to takeoff at Boston's Logan International Airport. The same plane leaked again in tests this week. Japan's All Nippon Airways was forced to cancel a 787 Dreamliner scheduled to fly from the Yamaguchi region in western Japan to Tokyo due to its computer erroneously showing problems with the aircraft's brakes. A JAL flight had to land because of a cracked windshield.
Also, in December 2012, a 787 United Airlines flight from Houston to Boston was diverted after one of its six electric generators failed midflight. Hours later, the Federal Aviation Administration (FAA) warned of possible fuel leaks and fires and ordered inspections on all 787s. Earlier in 2012, in preflight runway tests at Charleston, SC, the National Transportation Safety Board (NTSB) investigated reported engine failure on the aircraft, as well as cracks in the engine shaft.
While the NTSB starts its investigations on these recent reports, I am thinking about how these recent incidents may impact both passenger safety and Boeing in the long run.
Much like a new car, planes are under warranty, and Boeing will have to fix them all at Boeing's expense (the warranty period is years long). The airlines have insurance against major schedule disruptions, but the hassle factor is large, especially since the planes were delivered behind schedule. Keeping the older planes going is expensive—both in maintenance and fuel consumption. Boeing will be on the hook for delay costs as well.
I think the worst-case scenario for Boeing and the Dreamliner right now is a serious accident resulting in loss of life. If that happens, the FAA could pull the aircraft's airworthiness certificate (as it did a very long time ago when the Douglas DC 10 crashed), and that means all the 787 planes are grounded until recertified. Boeing can also voluntarily tender the airworthiness certificate and then resume when it wants to without needing to obtain recertification by the FAA. I don't expect Boeing to do this, though because it is too expensive. Boeing would have to pay the airlines for their losses, repair all the planes, and, in the end, the reputation for 787s would be damaged. So, again, I don't expect this to happen.
I was the U.S. Department of Transportation Inspector General during the Boeing 777 certification process, and, because there were a great many glitches with that model plane when it first went into service, including electrical problems, I was tasked with reviewing the FAA's certification of the 777. Over a period of two years, the problems with the 777 were solved, and it became a well-liked and reliable aircraft for commercial fleet operation.
With both the NTSB and the FAA pouring over the 787s, the Dreamliner will be safer in the long run because of inspections and added attention by government inspectors. But for now, Boeing can expect to do a lot of rework on the already delivered planes, halting further delivery until the problems are fixed. I think the airline may experience some nervous passengers asking to not be booked on the 787 for the next few months. Even if they are not concerned so much about the safety, they might prefer to not be inconvenienced with hassles while Boeing works out the "bugs."
Right now, both airlines and Boeing have to do what the FAA mandates them to do. They can voluntarily do more extensive checks on the plane, and Boeing and the airlines will probably announce that they have done thorough inspections above and beyond what the FAA requires—and keep on flying. They are in the business of keeping these planes booked and selling tickets. Substituting older planes means some amenities will probably not be available, creating unhappy passengers. Passengers do not have the right to be on particular planes even if they go out of their way to book onto, or off of, a 787. Passengers, under federal law, are only entitled to "comparable service" such as a jet if you booked a jet or first class if you booked first class. That's about it for passenger rights to travel on particular planes.
There is also the issue of Seattle vs. Charleston. These new Boeing 787 Dreamliners were built in the state of Washington, but an assembly line was eventually expanded to South Carolina, some say because of the more favorable work laws. South Carolina has an opportunity to outshine Washington if its assemblies do not experience these problems. As a Charlestonian, I am hoping these problems are short-lived because future 787s will be built in my home town and state in South Carolina. But right now, these problems are serious—any fire, fuel or brake problem is a potential disaster, especially at an airport. Luck has been with Boeing. Let's hope the luck holds. Boeing, the FAA and the airlines all need to make sure this final inspection effort does the trick so passengers, investors and Boeing employees are safe and happy.