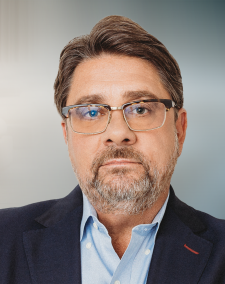 The blind oversight of the auto industry | Causes, Not Just Cases®
62 million.
That's how many vehicles were recalled by automakers in the United States in 2014. To put that in perspective, that's about one car for every five on the road. And while GM holds a significant stake in that total with more than 80 separate recalls affecting close to 27 million automobiles just in North America, the Takata airbag issue also had a significant role in pushing this frightening number to its record breaking total.
We should have asked ourselves "why so many recalls?" back in 1999 when we reached our previous record of more than 55,600,000 vehicles and items of equipment recalled. But now that we're sliding into 2015 with little hope of setting to right the torrential number of 2014's recalled vehicles by the end of this year, let alone by 2016, it's time we took a good, hard look at how our nation handles vehicle safety regulations as a whole.
The series of recalls for vehicles containing defective Takata airbags is not only the most recent but also one of the most glaring examples of safety oversight failure.
Leaving the Fox to Guard the Henhouse
In a letter to the National Highway Traffic Safety Administration (NHTSA) dated Jan. 30, 2015, U.S. Senators Bill Nelson, and Ed Markey of the Committee on Commerce, Science and Transportation, and U.S. Senator Richard Blumenthal of the Subcommittee on Consumer Product Safety, Insurance and Data Security made several excellent points and relevant requests as they both welcomed new NHTSA Administrator Dr. Mark Rosekind and requested some long-overdue information.
Upon learning of another death in a vehicle equipped with Takata airbags where the airbag may have ruptured, the Senators correctly noted that "millions of unrepaired cars like this one remain on the road today, posing an imminent risk to the drivers and passengers riding them." Not only should these vehicles be removed from the road as quickly as possible, but only about six percent of all recalled vehicles have been repaired to date. The Senators proposed a logical solution, suggesting that Takata share information with other airbag manufacturers to help expedite the repair process, which is currently projected to take more than two years. In fact, NHTSA has the authority to compel Takata to do so, but this all-too-important tool has yet to be implemented. Why? We're still waiting on an answer.
Another critical unanswered question is why NHTSA has to date neglected to conduct any independent testing of the defective Takata airbags. Despite the fact that more than 24 million vehicles with Takata airbags have been recalled worldwide since 2008, NHTSA is nonetheless allowing "all inflators that are removed as part of these recall efforts [to be] shipped directly from the dealers who repair the recalled vehicles to Takata's facility." As the Senators eloquently informed Administrator Rosekind, this situation "is a classic example of the fox guarding the henhouse."
If Takata airbags are exploding with too much force and possibly shooting shrapnel at vehicle passengers – a very real possibility and one that our independent researchers were able to capture on film – then why is our government's agency tasked with monitoring automotive safety entrusting what amounts to potentially crucial evidence of Takata's design and manufacture of the airbags to Takata, the very entity that has the most to gain by minimizing the importance of that evidence?
"Millions of Americans are currently waiting on replacement inflators – and need to know that the new parts are safe and that they fix the problem. That assurance can only be given if NHTSA or other independent parties can test defective inflators, as well as the new replacements, and verify that the replacements actually fix this very serious defect," the Senators conclude. "The American public is counting on NHTSA to do the right thing and use all of the authority at its disposal to prevent more avoidable deaths, injuries and damages."
The Bitter Truth of Lemon Laws
The situation with Takata lends itself to another ongoing issue with vehicle safety as a whole. If you've ever purchased a used car from a dealership, you might have noticed that the vehicle's history is scant…if it's even provided. One of the reasons for this is a lack of any overarching federal laws requiring auto defects be disclosed to used car dealers and after-market salvage parts dealers. Each state, in fact, has its own set of "lemon laws" that vary so dramatically that it's difficult to find one common thread. Because of this, there's a strong chance that you could purchase, say, a vehicle being recalled for the Takata airbag issue and not even know it – and you would have little, if any, legal recourse when and if you found out about it down the road.
If the Takata situation teaches us anything, it's that we need to speak up with those calling for a reform, if not a total overhaul, of our current vehicle safety regulation system. From GM looking to save 57 cents a part for a defect that is now attributed to at least 50 deaths, to Takata using a violently combustible gas that has been described as "unbelievably cheap." It's time to change how things are done.
To read the full letter to the NHTSA from Nelson, Blumenthal and Markey, click here.
---
Subscribe to our blog if you'd like to have more content like this sent directly to your inbox.