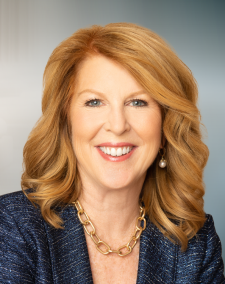 Brain Injuries do not discriminate | Causes, Not Just Cases®
An estimated 1.7 million people will sustain a brain injury this year. Of these are nearly 475,000 children who will sustain a traumatic brain injury (TBI) in the United States.
March marks the Brain Injury Association of America's (BIAA) Brain Injury Awareness Month. Having worked with several brain injury victims, from a young victim of a brain injury sustained because of a swimming pool accident to high-profile former NFL players, I know firsthand that the BIAA's motto this month, "brain injuries do not discriminate," couldn't be more true.
According to the Centers for Disease Control, traumatic brain injury (TBI) is a serious public health issue for Americans. Each year, TBI contributes to a substantial number of deaths and permanent disability. A TBI is caused by a bump, blow or jolt to the head, or a penetrating head injury that disrupts normal brain function. The severity of a TBI may range from mild to severe. According to CDC research, approximately 3.5 million people have a TBI in the United States.
A brain injury can be caused in many different ways, including when the head suddenly and violently hits an object or when an object fractures the skull or enters the brain. As a result of my practice, I have also seen multiple other causes that can be as equally devastating, including drowning and carbon monoxide poisoning, which can lead to severe brain injury as a result of oxygen deprivation.
In keeping with the message of awareness this March, the following are brain injury symptoms and treatments to keep in mind this month and throughout the year.
Symptoms of brain injuries can be mild, moderate, or severe depending on the damage. Mild brain injury can result in:
behavioral or mood changes
blurred vision
change in sleeping patterns
confusion
dizziness
headache
lightheadedness
loss of consciousness
Moderate or severe brain injuries can cause:
a longer-lasting headache
loss of coordination
slurred speech or inability to wake from sleep<
TBIs can occur in an instant, at any place and any time, and there is, unfortunately, little one can do to prepare for them. There are, however, steps to take if you think that you or a loved one may have suffered from a brain injury that can help increase overall quality of life, including therapeutic rehabilitation and long-term care. There are also numerous resources available. If a brain injury is not treated instantly and effectively, medical complications, permanent disability, family dysfunction, job loss, homelessness, poverty and suicide can all be serious realities for some victims.
Those experiencing signs or symptoms of brain injury should seek immediate medical attention. Although little can be done to reverse initial brain damage, stabilizing the person to help prevent any further injury is vital. The injured person may have improper oxygen supply to the brain and require further imaging and x-rays to ensure that there are no further internal complications. Many who have moderate to severe brain injuries are also provided outpatient therapy to assist in repairing brain function.
It is important to remember that it's not just the big hits to the head that can have lasting effects. A recent blog post on The New York Times' website discusses how minor hits to the head, such as heading a soccer ball, can result in subtle structural changes in certain parts of the brain. As we become more educated about brain injuries through events such as Brain Injury Awareness Month, we will continue to learn more about our most complex organ.
I would like to honor the millions who are living with brain injuries and continue to inspire us with their determination to overcome their challenges. The Brain Injury Association of America's nationwide network of chartered state affiliates provide direct support, information, resources, education and advocacy for people living with brain injuries, as well as their friends and family; professionals who provide research, treatment and services; and the general public. Use the BIAA website to locate your state association to learn more about how you can get involved in advocacy efforts, not just in the month of March, but year-round.