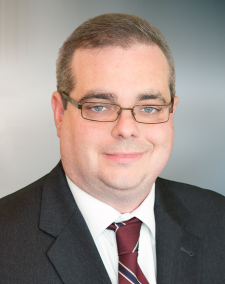 Following burn injury lawsuits and a recall, some consumers are pushing for national gel fuel ban | Causes, Not Just Cases®
Within the past couple of years, thousands of gel fuel candles (also known as firepots or firelites) have ended up in the homes of American consumers, buyers who were unaware that they were decorating their patios and porches with such a potentially dangerous product. Although an attractive and popular way to create a lovely outdoor atmosphere and keep insects at bay, consumers nationwide have reported serious injuries suffered because of the firepots.
In 2010, the U.S. Consumer Product Safety Commission (CPSC) began receiving numerous reports of property damage and, more important, catastrophic second and third degree burns allegedly caused by the gel fire pots exploding. Some witnesses described these explosions as "Molotov cocktails" shooting flaming gel onto bystanders. On June 22, 2011, the CPSC issued a recall of an estimated 460,000 pourable gel fuel products manufactured by Napa Home and Garden, Inc. Not long thereafter, the CPSC issued yet another recall of approximately two million containers of gel-based fuels used in firepots, warning that they could "unexpectedly ignite and splash onto users when poured into already-lit firepots, posing a risk of burning the user." The products were sold through several distributors such Bed Bath & Beyond, Shopko, Restoration Hardware and Amazon.com.  
Numerous lawsuits have been filed against manufacturers by those suffering injuries allegedly related to the gel fuel explosions, including Napa Home and Garden, Inc. Although their products were marked as "people safe" and "the cleanest fuel you can buy," the Napa Home and Garden fuel gel was comprised of more than 90% ethyl alcohol, a volatile and highly flammable liquid with vapors denser than that of propane.
Napa has since filed for bankruptcy, and a group of consumers are now fighting for a nationwide ban of fuel gel products. In 2011 alone, the CPSC received reports of 57 injuries and two fatalities  related to gel fuel, and some feel this potentially dangerous product should come off of the shelves entirely. The CPSC is investigating the injury while manufacturers also explore options such as attachments or changes to the fuel bottles or firepots to prevent  future explosions.
Judge Joyce Bihary of the U.S. Bankruptcy Court for the Northern District of Georgia  also approved a settlement this month in firepot lawsuit In re NHG Liquidation, Inc., f/k/a Napa Home & Garden, Inc. No. 11-69828-JB, a suit involving severe burn injuries allegedly suffered as a result of the fire pots and fuel gel manufactured by Napa. The settlement was approved despite objection by distributor Bed Bath & Beyond.
Although I am pleased to learn that manufacturers of the firepots and fuel gel are looking into alternative options to make their products safer, I can't help but note that making their products safe for consumers is an action that should have been taken the first time—before the products were placed on the market and into the homes of innocent people.
The recent Napa settlement and actions of consumer groups demanding a product ban are promising first steps towards product manufacturer accountability and increased awareness about the importance of consumer product safety. I look forward to supporting this continued advocacy, both for the rights of victims harmed by this and other products, as well as the efforts made by consumers who are using their voices to seek change.