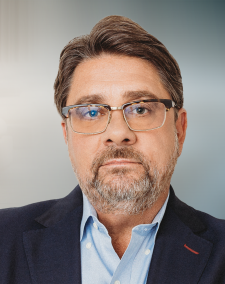 "Secret recalls" and other reasons to visit your car dealership once a year | Causes, Not Just Cases®
No, I'm not getting paid by a dealer to say this; it's just a good idea to take cars that are less than a decade old to the dealer once a year, even if it is just for a simple oil change. Why?
Because they are required to run the vehicle identification number (VIN) on a car and alert owners of any pending technical repair services needed, including recalls. I know some may opt not to go to a dealer, choosing to change their own oil or go to a corner repair shop, but there are a few reasons not to, especially in light of all the recent recalls, including those for Takata airbags and GM ignition switches.
On May 14, 2015, Takata Corp. attained the somewhat inglorious title of topping the record for most vehicles in a US recall—a title formerly held by Ford for 21 million vehicles recalled in the 1980s for parking gear issues. Takata's global recall of 36 million vehicles for potentially defective airbags closely follows the massive 30 million global vehicle recalls by GM last year, which stretched out over several months and involved more than 80 different issues, including defective ignition switches that could cause cars to turn off without warning.
Recalls in Disguise: Technical Service Bulletins or "TSBs"
When Cars.com did an investigation into what cars are being recalled for the Takata airbag defect, it found a number of glaring problems with the recall process in general; one of those being that recalls aren't always called a recall.
Ford, for example, called their Takata recall a "customer satisfaction program," and GM tends to send out "Technical Service Bulletins" or TSBs, to dealerships "on non-safety related defects that might affect a vehicle's performance or longevity, such as parts that fail prematurely or don't operate the way they're meant to." GM released a TSB in 2005 about the potential ignition switch defect that is now linked to at least 100 deaths.
If it's not listed as a recall, then it's difficult—if not impossible—for oversight and regulatory programs to keep track of them, which makes it that much more difficult for vehicle owners to find out about them on their own.
How do you find out about TSBs and other "secret" recalls?
You can check the National Highway Traffic Safety Administration (NHTSA) website and your manufacturer's website, but ultimately, the best way to find out if there are any recalls, service bulletins, customer satisfaction programs or whatever-else-they're-called on your car is to take your vehicle to the dealership. Dealerships are required to run your VIN to see if any additional recall repairs need to be made; typically at no financial cost to the owner.
While recall notices are required to be sent to vehicle owners, TSBs and similar notices often just go to dealerships. Only when a large number of these bulletins go out to dealerships for one particular issue does NHTSA flag it as a potential recall.
The case of the missing recall parts
Another possible reason manufacturers might issue a service bulletin instead of a recall is because there just aren't enough parts to fix all of the vehicles that would be in the recall. This may not be the reason for GM's delay in issuing its initial recall for defective ignition switches in February of 2014, but along with service bulletins from GM going back to 2005 regarding the ignition switch issue, GM reportedly ordered about 500,000 replacement parts almost two months before it notified federal oversight agencies about the first ignition switch defect recall that affected roughly 2.6 million vehicles.
Recall notices sent to registered car owner, but not driver
Another potential issue is that if you drive a car but you aren't the registered owner, you likely aren't receiving the recall notices when they're issued. This can cause problems on a number of levels, the first being that the person who really needs to know about the recall—the driver—isn't getting critical information about his or her car because the registered owner is a relative who might forget to pass on the notices.
Another potential issue lies in the registered location of the vehicle. If a car is registered to a family in Wisconsin, for example, but the car has been sitting in a garage in coastal Alabama for four years, a regional recall such as Takata's, which affects vehicles registered in high absolute humidity locations (which Wisconsin is not, but coastal Alabama absolutely is), would not have been issued for that car.
The 10 year limit
While all of this may help car owners to be more aware of services their cars need, there is still a greater issue—the growing need to streamline and enforce an already defective recall and safety oversight process. For instance, another complication with recalls is that once your car reaches its 10th birthday, automakers "are not obligated to remedy safety defects [even though] a safety problem might still exist." This is going to be more and more of a problem as already, the average age for vehicles on the road in the US is 11.4 years. By 2018, that average age is expected to grow by more than 20 percent. About 37 million cars in the US—around one in every six—has an unfixed recall.
After what has been called a record year for vehicle recalls, we'll see how the industry and regulation organizations react. In the meantime, it couldn't hurt to swing by your dealer if you haven't in the past year.