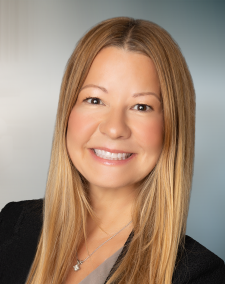 Death after dialysis | Causes, Not Just Cases®
Imagine visiting your medical clinic to receive standard dialysis treatment—and never making it home alive. Shockingly, this is what allegedly has happened to some dialysis patients who relied on products made by Fresenius Medical Care.
Dialysis is the process by which an artificial substitute is used to perform some of the functions normally handled by the kidneys. Dialysis patients receiving hemodialysis have their blood filtered through a machine that regulates the levels of waste, minerals and acid in their blood. A typical patient may receive hemodialysis treatments three times a week, and each treatment lasts several hours.
While dialysis can be a lifesaver for those with kidney impairment, Fresenius Medical Care allegedly made the process more harmful than helpful for thousands of people. Fresenius is the United States' largest operator of dialysis centers, including more than 1,800 dialysis centers that provide care to more than 130,000 patients. In addition, it is estimated that Fresenius products are also used to treat more than 120,000 patients at non-Fresenius dialysis centers in the U.S. In all, about a quarter of a million dialysis patients in the U.S. are treated with Fresenius products.
Unfortunately, we now know that two of the company's products, GranuFlo® Powder and NaturaLyte® Liquid acid concentrate, may increase the risk for sudden, even fatal, heart attacks and other heart problems. On Nov. 4, 2011, Fresenius sent an internal memo to its own clinic doctors warning them that unmonitored use of NaturaLyte or GranuFlo may create a greater risk for cardiopulmonary arrest and sudden cardiac death.
At the same time, it appears Fresenius did not inform any other healthcare providers or patients at non-Fresenius clinics, or the general public, about these dangers. According to Andrew Pollack's article in The New York Times, Fresenius only cautioned others about these risks after the FDA started questioning the company in late March 2012.
On March 29, 2012, shortly after the FDA received the Fresenius internal memo from an anonymous source, the FDA initiated a Class 1 recall for NaturaLyte and GranuFlo. According to the FDA, "Class 1 recalls are the most serious type of recall and involve situations in which there is a reasonable probability that use of these products will cause serious adverse health consequences or death." The FDA is investigating Fresenius to determine whether the corporation's failure to warn was a violation of federal law.
Fresenius Medical Care appears to have not had the best interests of patients in mind when it chose not to alert all people of the potential dangers associated with its products. My heart goes out to all of the victims and their families who were harmed by this alleged failure to warn.