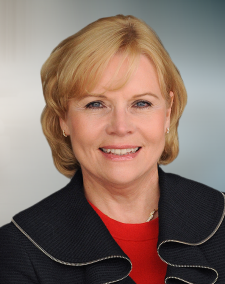 European Union updates list of banned airlines | Causes, Not Just Cases®
If you're traveling abroad this holiday season, or already planning your 2013 vacation, you may want to take note of the European Union's (EU) list of banned airlines. While the United States' FAA does not publish a list of banned airlines, they do ban certain countries from operating airlines in the United States. Passengers flying abroad can help protect themselves by reviewing those airlines the EU has deemed unsafe.
This list, along with its payment mandates for delayed and cancelled flights, is extremely important to many who follow the world of aviation. EU-banned airlines are air carriers that the civil aviation authorities of member States of the European Community have identified as failing to meet applicable safety standards. Because they do not meet commonly accepted minimum safety standards, they are banned from operating within European air space.
I would never fly on any airline operating out of the following countries as they are completely banned in the European Union:
Angola
Benin
Republic of Congo
Democratic Republic of Congo
Djibouti
Equatorial Guinea
Indonesia (with the exception of: Garuda Indonesia, Airfast Indonesia, Mandala Airlines, EkspresTransportasiAntarbenua, Indonesia Air Asia and Metro Batavia)
Liberia
Mozambique
Philippines
Principe
Sierra Leone
Sudan
Swaziland
Zambia
There are a total of 289 air carriers that are banned in the EU, and all are from non-EU countries. Read the complete list of EU banned air carriers.
The banned list also includes three independent carriers: Blue Wing Airlines (Suriname), Meridian Airways Ltd (Republic of Ghana) and Conviasa (Bolivarian Republic of Venezuela).
According to the list, only ten air carriers are authorized to operate flights to the EU under special conditions: Air Astana (Kazakhstan); Afrijet, Gabon Airlines and SN2AG (Gabon); Air Koryo (Democratic People's Republic of Korea); Airlift International (GH) Ltd (Republic of Ghana); Air Service Comores; Iran Air; TAAG Angola Airlines and Air Madagascar.
I want both you and your family to have safe travels this season, and, by checking these lists, you can potentially avoid unnecessary risks.