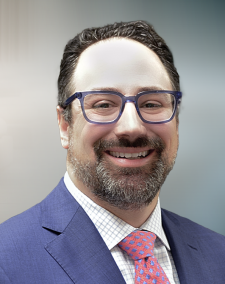 The FDA Needs Your Help: Reporting & Communication are vital for your health | Causes, Not Just Cases®
The old adage "communication is a two-way street" is crucial when it comes to your health. It's important to be open with your doctors about how you are feeling, and it is equally important for your doctor to be able to share crucial information about anything that affects your health as well. Doctors, health care providers, drug and device manufacturers and the Federal Drug Administration (FDA) are expected to report the good, the bad and the ugly so that patients can be better informed of reported risks and side effects of potentially dangerous drugs and devices. 
However, patients do not always know the specifics when it comes to their treatments, particularly in the case of adverse effects. The FDA has started to take note of this dangerous communication issue and is 'attempting to modernize and streamline the system' with both patients and hospitals.
FDA Individual Reporting
The FDA is working to make it easier for people to report their personal experiences with medical devices after an increasing number of manufacturers have seemingly failed to disclose customer adverse effects.
For example, the FDA approved female sterilization device Essure only to receive more than 9,000 reports of alleged adverse events post approval. In addition, Bayer Corp., Essure's manufacturer, allegedly failed to report adverse events during clinical trials that were used to secure pre-market approval. Reports of alleged adverse effects included nearly 300 pregnancy losses.   
In an attempt to fight skewed results, the FDA created a medical device reporting site and user-friendly mobile app encouraging health care providers, patients, caregivers and consumers to submit voluntary reports.
Case Studies: Morcellators & Ethicon Hernia Mesh
The FDA is also working closely with hospitals to increase reports of device problems. This initiative began after multiple hospitals failed to report serious injuries and deadly risks of a hysterectomy device. In 2013 laparoscopic power morcellators were found to spread and worsen undetected cancers.
Also under review are reports of device problems experienced by some patients who were implanted with Johnson & Johnson Ethicon Physiomesh as a means of hernia repair. In May 2016, Johnson & Johnson withdrew its Ethicon hernia mesh from the market, a device that was intended to strengthen weakened muscle tissue through a laparoscopic procedure, only after it had been linked to an unknown number of serious injuries and failures. In a public notice, Johnson & Johnson claimed it did not have a definitive answer as to why the hernia device showed higher rates of hernia recurrence and reoperation compared to similar devices. Johnson & Johnson said that it "could not issue any additional instructions for surgeons to lower that rate," and chose to take the product off of the market. The withdrawal came a few months prior to the FDA's launch of the reporting website.
Also important to know – just because a device has been withdrawn from the market or recalled doesn't mean you can't still report side effects or injuries you may have experienced. In fact, by vocalizing your experience, you can contribute to investigations that could potentially fix the problem and help future patients. 
If you have had an adverse effect from a device or drug believed to be safe, you may share your experience with the FDA here.
In addition to following your doctor's orders, getting yearly check-ups and maintaining a healthy lifestyle, open communication is perhaps the best thing you can do for your health — especially when something isn't right. The information you provide may help others and improve the quality of health care across the board.
While this is a step forward to gathering the right information, device manufacturers should be doing a better job testing products before they make it to market so they don't pose risks to patients.