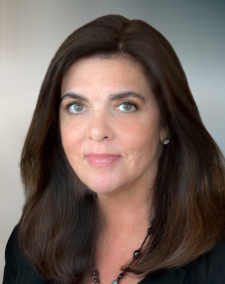 As GM attempts to hide behind bankruptcy shield, bellwether trials are set for January 2016 | Causes, Not Just Cases®
Despite GM's initial claim that only 13 deaths were related to its defective ignition switch, the company's Ignition Switch Compensation Fund has now approved settlements for 64 deaths and 108 serious injury claims. For more than a decade, the automaker knew that this ignition switch was defective, but did not issue a recall of affected vehicles until last year. And while all of this has been going on, GM awarded Mary Barra and other top GM executives $9.6 million in shares, and will pay its workers bonuses of up to $9,000, all while continuing to spend large sums of money on its legal defense and on public relations.
Plaintiffs seeking compensation in court and through GM's Settlement Fund
Although the deadline for filing a claim with GM's Compensation Fund closed on January 31, 2015, the fund's administration continues to review thousands of submitted claims, including 156 allegations of fatalities, 103 for serious injuries and 1,186 for less severe harm. Additionally, hundreds of personal injury and wrongful death cases are pending in the multidistrict litigation In re General Motors LLC Ignition Switch Litigation, MDL #2543 (S.D.N.Y.)
GM denies request by U.S. Senators to extend ignition switch claims deadline
As the Jan. 31, 2015, deadline for GM claims submissions approached, Sens. Richard Blumenthal (D-Conn.) and Edward J. Markey (D-Mass.) wrote to GM demanding that the "arbitrary" deadline be extended, stating that "Right now, injured parties do not know enough about their legal rights or facts to make an informed decision. Indeed, they cannot have sufficient information until the DOJ concludes its criminal investigation and the bankruptcy court decides whether to lift the liability shield that GM now unjustifiably hides behind." The automaker, however, has refused to extend the deadline it set in August of 2014.
GM attempts to hide behind bankruptcy shield
For those filing consumer protection claims against GM, the bankruptcy shield that the company is attempting to hide behind essentially means the difference between seeking compensation from an indebted corporation with no income—Old GM—or a company that emerged from bankruptcy in 2009 with about $25 billion in cash. In February 2015, attorneys for both sides argued before U.S. Bankruptcy Court Judge Robert Gerber over whether the 2009 bankruptcy shield should apply. GM's attorneys stated that the judge can't make changes or exceptions to the protections afforded by the bankruptcy sale order, denying that GM had a duty to tell drivers or the public that the defective switches might shut off if jarred, cutting power to the engine and deactivating airbags, power steering and anti-lock brakes. Not surprisingly, this allegedly caused accidents and injuries, and a diminution of value to the vehicles. Plaintiffs argued that the class members were denied their constitutional rights because GM concealed the problem, denying them a voice in the bankruptcy proceedings and the sale. In asking whether the bankruptcy gave GM "a 'get out of jail free' card," Judge Gerber said, "That is a matter of concern for me." It is a matter of concern for the drivers of these cars, as well. Judge Gerber is expected to rule this spring.
GM bellwether trials set for January 2016
As litigants await Judge Gerber's decision, U.S. District Court Judge Jesse M. Furman set bellwether trials for January 2016 for personal injury and wrongful death claims unaffected by the bankruptcy shield decision. These trials, representing six vehicle models containing the defective switches and all involving accidents that occurred after GM emerged from bankruptcy in 2009, are "limited to 'core' claims and types of vehicles for which there will be sufficient discovery pursuant to the schedule set by the Court."  Depositions of GM employees begin in May of 2015.
Silver lining: new auto industry whistleblower laws could strengthen defect and violation reporting
Meanwhile, the Senate Commerce, Science and Transportation Committee is sending legislation to the floor of the Senate that would allow whistleblowers to share in auto company penalty payments. Under the proposed legislation, employees and contractors for automakers, parts suppliers and car dealerships reporting original information on product defects or violations could receive up to 30 percent of penalties resulting from a federal enforcement action totaling more than $1 million. "This legislation will be a powerful tool to help ensure that problems regarding known safety defects are promptly reported to safety regulators," said the committee's Republican chairman, Senator John Thune of South Dakota. Despite GM's legal maneuvering before the bankruptcy court, the truth about when they knew what they knew - and how they concealed it - will come out. It always does.