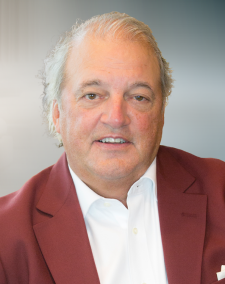 Halliburton's management of risk | Causes, Not Just Cases®
I was proud to be a member of the Plaintiffs' Steering Committee that announced a settlement yesterday with Halliburton Energy Services Inc. This settlement will make approximately $1 billion in additional funds available to some victims of the Deepwater Horizon tragedy.
Halliburton is one of the principal defendants involved in the ongoing litigation resulting from the 2010 oil spill but is generally viewed to be the least responsible of the three defendant parties (BP, Transocean and Halliburton). Under orders that have been issued by the Court, BP has been deemed to be responsible for any compensatory claims that may exist against BP, Transocean or Halliburton. Therefore, the only remaining claims against Halliburton were potential claims for punitive damages, if and only if, they were found to be grossly negligent, and that gross negligence met the legal standard for punitive damages. That issue was tried as part of Phase 1 and Phase 2 of the MDL proceedings, however, no decision in this portion of the proceeding has been issued by the Court. An opinion is anticipated in the near future.
Oftentimes, settlements are reached when parties are in a state of uncertainty. Obviously, a finding of punitive damages by the Court would have made the risk of litigation more costly for Halliburton, but at the same time, if the Court were to find that Halliburton was not grossly negligent, they would have not had any potential liability. Halliburton chose not to roll the dice and instead entered this settlement agreement.
Unlike the BP Settlement, however, the funds resulting from this settlement will not be available until the Court has finalized the class proceedings and the Deepwater Class is granted final certification, which is now awaiting ruling from the United State Supreme Court. While the timing of these two final determinations is unknown, two groups are set to benefit from this settlement agreement: businesses and individuals who are already part of the existing Economic and Property Damage class; and commercial fishermen, charter boat operators, property owners and local governments who were impacted by the spill and have claims for punitive damages under the court's prior rulings.
Under the Settlement Agreement, the Court will be asked to appoint an Allocation Special Master to distribute the funds between the Punitive Damage Claimants and the Deepwater Horizon Class, who received the rights of BP by way of an assignment in their Settlement last year.
This Settlement will take a significant amount of time to work its way through the court system. However, we strongly believed it was in the best interest of clients to proceed by way of settlement, and that has been done.
We are still left with many unanswered questions and much repair that needs to be done as a result of that tragic April day in 2010. But perhaps Halliburton's decision to settle can be a domino that triggers a wave of much needed answers and resolutions for the Gulf Coast.