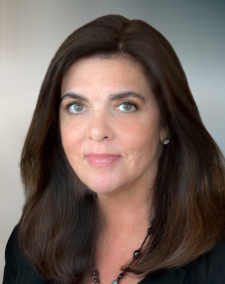 The long history of GM's ignition switch cover up | Causes, Not Just Cases®
GM's ignition switch defect has now been linked to 38 deaths to date. The ignition switch problem was so obvious that customers, journalists and even GM employees were reporting the problem a decade before GM finally admitted the issue and recalled the cars.
Way back in 2005, one frightened customer wrote to both GM and the National Highway Traffic Safety Administration (NHTSA), stating that "This is a safety/recall issue if ever there was one . . . The problem is the ignition turn switch is poorly installed. Even with the slightest touch, the car will shut off while in motion. I don't have to list for you the safety problems that may happen, besides an accident or death, a car turning off while doing a high speed must cause engine and other problems in the long haul . . . I firmly believe that this ignition switch needs to be recalled, reexamined and corrected." Yet, GM did nothing.
That same year, New York Times journalist Jeff Sabatini commented on an odd issue with his Chevrolet Cobalt. His wife was driving on the freeway when she accidentally bumped her knee on the steering column and the car "just went dead." On looking into the issue, he found another writer with the same problem. Journalist Gary Heller of Pennsylvania's The Daily Item had also experienced "unplanned engine shutdowns [that] happened four times during a hard-driving test week" in his Cobalt. The frustrated author added that he had "never encountered anything like this in 37 years of driving. I hope I never do again."
Not long after Sabatini's article was published, GM released an official statement about the issue, which auto editor Christopher Jensen commented on in a June 2005 Cleveland Plain Dealer article: "What a relief that somebody at the world's largest automaker still has a sense of humor . . . I asked GM in Detroit if there was an official statement. Sure enough there was and it is, please excuse me, a knee slapper, suggesting that an engine that can be inadvertently turned off is not a safety problem."
GM employees recreated the power shut off issue with the ignition switch in 2005
This negative media wasn't helping GM's reputation, so in June 2005, two members of GM's Product Investigations (PI) group took it upon themselves to see if they could recreate the issue.
The GM General Director of Vehicle Safety and Crashworthiness found that the simple friction of her jeans against a heavy keychain could cause a Cobalt to switch from the "run" to "accessory" position. And a GM Product Investigations manager discovered that he could reproduce the "phenomenon" even more easily than that.
Despite this, GM's PI team decided that the ignition switch situation didn't require a recall and simply supported sending out a Technical Services Bulletin to dealers about the issue. Shortly thereafter, GM came up with "an adequate fix" solution that they also sent out to dealers: Plug the car key so that it changes from a slot to a hole design.
This key insert certainly did not address the ignition switch's core issue of insufficient, below-specification torque in the ignition switch, however, and even GM's engineers regarded the key design change as a temporary solution, with one engineer describing it as a "band-aid."
Outside GM, independent sources identified the root cause of the ignition switch defect in 2007
One of GM's arguments in this whole debacle is that it failed for years to tie the power loss of the ignition switch to airbag deployment. But starting in 2007, not one but three separate parties were able to draw that apparent link with only limited information:
1: Indiana University – In 2007, Indiana University's Transportation Research Center conducted an "On-Site Air Bag Non-Deployment Investigation" into a 2005 Cobalt that crashed in 2006. In its summary, the Center stated that the air bags did not deploy, possibly due to "power loss due to movement of the ignition switch just prior to the impact." The report included a copy of the Technical Services Bulletin sent around by GM's PI team in 2005/2006.
2: Trooper Keith Young – State Trooper Young was the investigating officer in the 2006 crash researched by Indiana University. In his crash reconstruction report, filed in February 2007, Young noted that "The ignition switch on the . . . vehicle appears to have been in the accessory position when it impacted the trees preventing the airbags from deploying." Young also cited GM's Technical Services Bulletin, concluding from the information in it that "It appears likely that the vehicles' [sic] key turned to Accessory as a result of the low key cylinder torque/effort."
3: Erin Shipp – Working as a plaintiffs' expert in an airbag non-deployment case in June 2012, professional engineer Erin Shipp found both GM's 2005/2006 Technical Services Bulletin and the Indiana University study. After reading both, she concluded that "General Motors knew that the design of the ignition switch was improper and could cause power interruption" and that "General Motors' improper design resulted in a vehicle that was defective in a manner that caused the airbag to not deploy in a crash that General Motors has determined should have had an airbag deployment."
Finally, in April 2013, outside counsel for GM defended a GM Vehicle Design Engineer for the ignition switch in a deposition where Plaintiff's counsel presented photographic evidence of the cause of the ignition switch failure for these model year (MY) vehicles - the ignition switch had been changed between MY 2005 and MY 2008.  The photographic evidence of the shorter spring and plunger from a MY 2005 vehicle versus the longer spring and plunger of the MY 2008 says volumes.
Despite this "bombshell," it was still nearly another year before GM issued a safety recall on the defective ignition switch.
The cost of cover up
GM initially claimed that 13 people had died from the ignition switch defect. While the company has not admitted to more deaths, its victim compensation fund has now found 38 victims eligible for compensation. Whether it's 13, 38 or 138, an individual responsible for just one person's death would be put behind bars, but GM not only walks around free, its profits continue to soar.
Despite mountains of evidence on the dangers of its faulty ignition switch and vehicle stalls from 2004 on, GM still failed to notify its customers, the government, or the general public of the dangerous safety defect in millions of GM vehicles until 2014. Innocent lives were destroyed as a result of this cover up.
The first bellwether trials on the wrongful deaths allegedly caused by the ignition switch defect are scheduled to begin Jan. 11, 2016.