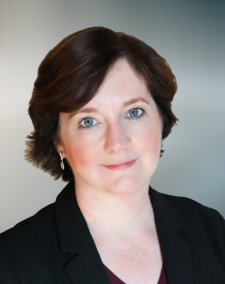 Despite rise in popularity, the IUD can't rewrite its checkered history | Causes, Not Just Cases®
The demand for long-term contraception has grown in recent years. There are many theories about the increase, including researchers observing a noticeable surge following the 2016 presidential election amid greater attention to the topic of birth control. Some say budget constraints and narrowed access to family planning compound the need for many women to delay pregnancy, and there are more women in the workforce now than ever and they are waiting longer to have children.
Truthfully, the "why" of it all is deeply personal for each woman. It is, however, less important than our need to ensure the safety and efficacy of the birth control that so many women rely on. No matter her reason for choosing one, each woman deserves to be able to choose a contraceptive device that performs as promised, without a heightened risk of devastating health complications that may plague her for the rest of her life. It sounds simple on paper, but, tragically, manufacturers of several popular contraceptive devices have failed to meet this fundamental obligation in practice, harming hundreds of thousands of women going back decades. Some women have even lost their lives.
What is an IUD?
One of the most popular – and one of the most heavily scrutinized – forms of long-term contraception is the intrauterine device (IUD). Though they come in different forms, the IUDs most commonly used in the U.S. are T-shaped, are roughly the size of a quarter, and implanted in a woman's uterus to block sperm from fertilizing an egg or to prevent an egg from implanting in the uterine lining. The IUD is growing in popularity – use rose from 2% to 14% between 2002 and 2017 – but its history is fairly checkered.
IUD Claims
Dalkon Shield
The now defunct Dalkon Shield IUD became the subject of one of the largest medical mass torts in the country's history within 15 years of its hitting the market in 1971. More than 200,000 women alleged they developed pelvic inflammatory disease, infections and other deadly complications due to the Dalkon Shield's design. The device's manufacturer, A.H. Robins Company, went bankrupt in the fallout, paying nearly $3 billion by the time the trust that had been created to compensate victims closed in 2000.
Copper-7 IUD
G.D. Searle & Co. settled hundreds of claims in the late 1980s from women who alleged the company's Copper-7 IUD caused pelvic inflammations, ectopic pregnancies, perforation of the uterus, and in some cases infertility. While the IUD's manufacturer denied the women's claims, Searle removed the device from the market in 1986 when faced with hundreds of lawsuits. The Copper-7 was one of the most widely used IUDs in the country before it was eventually pulled off shelves within 12 years of being introduced.
Mirena IUD
When Mirena IUD use increased in the 2000s, so did complaints of complications by women who alleged their device migrated and perforated their uterine walls. Other women alleged they developed intracranial hypertension (IIH), among other severe health effects from Mirena.
Paragard IUD
Concerns about the safety of CooperSurgical's Paragard IUD have also surfaced, with some women's IUDs breaking,  resulting in surgical removal(s), and / or the women receiving the tragic news that they will never be able to carry a pregnancy to term because of the complications Paragard allegedly caused, despite it being intended to be a temporary and non-surgical contraceptive.
The FDA uses the publicly accessible FDA Adverse Events Reporting System (FAERS) database to help identify new safety concerns that might be related to a marketed product. Of the nearly 40,000 reports filed with the FDA on Paragard, more than 15,600 have involved serious complications, including ectopic pregnancy, broken IUDs, organ damage, as well as hysterectomies and other surgeries to remove the IUD. The agency received more than 7,000 reports of complications in 2019 alone. Sadly, at least 15 women's deaths have been reported to the FDA in women with a Paragard IUD. 
Protecting Women's Health
There is no question that women need and deserve safe and effective long-term contraceptive methods such as the IUD. These devices can only be helpful if manufacturers are careful to go to every length necessary to make sure the benefits outweigh any risk. Unfortunately, that hasn't always been the case with IUDs and other forms of birth control, like Essure, which was removed from the U.S. market in 2018 amid complaints from tens of thousands of women suffering from severe health effects Essure allegedly caused.
The cost of defective birth control is far too high, and for countless women, the outlook of their lives and that of their families will never be the same as a result.
If you suffered health problems you believe an IUD or another method of birth control caused, reporting the side effects and complications by filling out the FDA's voluntary reporting form can assist with ongoing research that may lead to recalls and other help for women.
Women have become vocal advocates for safe and effective birth control options, which has led to an increased awareness of the risks associated with IUDs and other long-term birth control devices.  While increased access to information is critical to allow every woman to make the family planning decision that is right for her, it is even more critical that the manufacturers of these devices prioritize reproductive safety and provide complete and transparent information about their products.  It is not acceptable for any birth control manufacturer to deny women complete information concerning all of the risks and benefits associated with their birth control products; manufacturers must recognize the critical role that they play in making such personal decision and endure that they are advocates for women's health, not simply advocates for selling a product.
---
Subscribe to our blog if you'd like to have more content like this sent directly to your inbox.