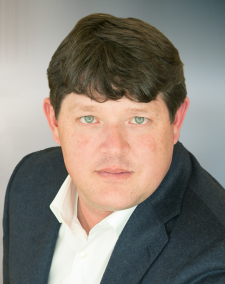 Justice is international | Causes, Not Just Cases®
Time and time again, we hear of the same standard asbestos discoveries in which the plaintiff asks the defendants when they became aware of the hazards of asbestos and, in turn, how long the defendants continued to produce asbestos-containing products in light of this knowledge. The defendants in question typically proceed to answer these interrogatories with several legal objections, vague unresponsive answers and general denials. Sigh.
Over the years, an abundance of documentation has been uncovered that shows asbestos manufacturers, suppliers, distributors and premises owners know the hazards of asbestos. What remains most frustrating for attorneys, clients and individuals familiar with the asbestos industry is that these companies remain unwilling to take responsibility for exposing people to their hazardous products.
So why haven't any of these defendants been criminally prosecuted in the U.S.?  Although asbestos civil litigation has been around since the 70s, not a single asbestos manufacturer, supplier, distributer or premises owner has been criminally prosecuted in the U.S. The lack of criminal asbestos prosecution in the U.S. is puzzling in light of the fact that various international courts pursue this type of justice.
On Feb. 13, 2012, in Turin, Italy, two former asbestos executives employed by the Swiss and Belgium asbestos Eternit Group were found guilty of involuntary manslaughter of more than 2,000 people, sentenced to 16 years in prison and ordered to pay more than $50 million in fines. Prosecutors in this trial charged the defendants, Swiss billionaire Stephan Schmidheiny and Belgian Baron Louis de Cartier de Marchienne, with negligence for exposing workers and nearby townspeople to asbestos in various Eternit asbestos-cement factories, as well as causing permanent environmental damage and failing to comply with safety rules. This asbestos trial, known as the "Great Asbestos Trial", was closely followed by anti-asbestos advocates around the world, including members of the Asbestos Disease Awareness Association (ADAO).
Jennifer Sass, a senior scientist with the National Resources Defense Council in Washington, D.C., wrote the following e-mail to the Center for Public Integrity regarding this historic verdict:
I hope that this lesson resounds around the world—corporations cannot knowingly continue to poison workers and communities with such reckless disregard for human life, and call it routine business. If a worker were to shoot his boss we would call it murder, but when the boss kills the worker with poison slowly over the years we call it a job.
Sass's sentiment was echoed by many, including ADAO President and CEO Linda Reinstein, who stated, "The Eternit case sent a signal around the world[.]  It is criminal to knowingly and willfully expose workers and families to asbestos, a known carcinogen."
In Turin, "The Great Asbestos Trial" was made possible by the practical and political support of trade unions, labor federations and the family and friends of asbestos victims. It was only through these grassroots movements that justice was able to be served. Despite this groundbreaking verdict, however, asbestos is not banned in the U.S. In fact, in 2011, U.S. companies imported nearly 1,000 metric tons of the mineral while thousands of people suffer from its effects. We should take a cue from international courts and not let companies continue to knowingly import and distribute this deadly substance.