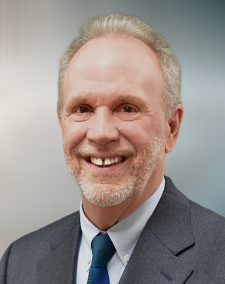 The Lead Wait: when will we finally end the preventable epidemic of lead poisoning? | Causes, Not Just Cases®
It was more than 35 years ago that residential leaded paint was outlawed in the United States. Banning the paint, however, didn't remove it from the walls of millions of homes and it didn't stop U.S. companies from manufacturing leaded paint to be sold in other countries without such strict regulations regarding public health.
Countless scientific studies have proven beyond any serious doubt that lead poisoning causes serious health consequences in children, and as little as 5 micrograms of lead per deciliter of blood can cause severe cognitive impairments, including:
Anti-social, delinquent behaviors
Attention-related disorders
Decreased IQ and academic abilities
Difficulties problem solving
Memory impairment
And the effects of lead poisoning are lifelong and incurable.
In honor of lead poisoning prevention week, October 25 to 31, I wanted to take a moment to share some updates about where we stand in eliminating the potential for lead exposure and poisoning.
Civil Justice as a vehicle for change
According to the CDC, "no safe blood lead level in children has been identified." A single gram of lead, about as much sugar as there is in a sugar packet, spread out over a 10,000 square foot area is enough to cause lead levels of concern—and you can fit a lot of living in 10,000 square feet. Until recently, however, the task of holding property owners responsible for such hazards as chipping lead-based paint in a rental home with young children in it has proven difficult. We are hopeful that some recent litigation-related decisions that we are proud to have played a part in are a sign that lead poisoning is being taken seriously.
A Rhode Island jury recently held the owner of a rental property responsible for exposing the tenant's then two-year-old daughter to "dangerous, hazardous and illegal levels of lead-based paint, plaster and materials" within and around the home. The child was diagnosed with lead poisoning while living in the rental property and at 19-years-old today, she suffers from a variety of neuropsychological disorders.
A year before that, a court of appeals declared another progressive step for the victims of childhood lead poisoning when it overturned a Wisconsin federal judge's ruling and made it possible to pursue the makers of harmful white lead carbonate for negligence and strict liability. This decision, which we worked on with co-counsel Peter Earle of Wisconsin, opened up more than 170 cases of lead poisoning in Wisconsin.
To me, one of the more significant steps for lead poisoning in recent years was the California lead poisoning case where several California municipalities, otherwise known as the "People of California," held three paint manufacturing giants responsible for concealing the dangers of lead and actively promoting lead paint for use in homes, despite knowing it was highly toxic. The $1.15 billion verdict is earmarked to go into "a specifically designated, dedicated, and restricted abatement fund," to be administered by the State of California's Childhood Lead Poisoning Prevention Branch. This case is currently working through the appeals process as the lead paint companies continue to attempt to fight the decision.
Lead paint still a problem, including overseas
In spite of some steps to end lead exposure in the United States, there's always more than can be done domestically. Additionally, lead exposure continues to be a significant issue overseas.
In May 2015, the Huffington Post reported on a decision by the Securities and Exchange Commission that allowed one of the world's largest paint manufacturers, PPG Industries, to essentially ignore a proposal by nine of its shareholders to remove lead from its industrial paint.
This, despite the fact that PPG Industries received a Greener Chemicals Award in 2001 for introducing a substitute for the anti-corrosive nature of lead in the industrial application of automotive paint. They are, it would seem to me, aware of the toxic nature of lead and yet as recently as 2013, a research team in Cameroon, Africa, found significant lead concentrations in 41 percent of the new paints they tested that were made by PPG Industries' subsidiary, Seigneurie.
"There is an immediate need to adopt mandatory standards to limit the lead content of paint manufactured, imported, and sold in the country," the report stated.
It's my opinion that these standards should not just be country-by-country but worldwide. Not even the United States has officially restricted lead in specifically industrial paints, and yet the toxicity of lead has been known for thousands of years, and the terrible effect it has is evident in the number of children and adults who were poisoned as children still suffering today.
Stop lead exposure before it happens
The good news is that childhood lead poisoning is preventable. Substantial evidence has demonstrated that removing lead from a child's environment, known as "primary prevention," will stop children from being lead poisoned.
The issues brought to light by those fighting for lead's removal in industrial paints should hopefully drive all of us to focus on the pervasive issue of childhood lead poisoning and its all-too-evident solution. Let's stop lead poisoning before it even starts, and end these preventable tragedies once and for all.
---
UPDATE: On Nov. 14, 2017, The California Court of Appeals, 6th appellate District, affirmed the majority of a lower court ruling that found three lead paint companies created a public nuisance by promoting toxic lead paint for interior residential use. The case was then remanded to the Santa Clara Superior Court to decide how much defendants should pay to establish an abatement fund that will be used to clear toxic lead paint from homes in plaintiffs' jurisdictions that were constructed prior to 1951. Homes built after 1951 were also excluded in the settlement.