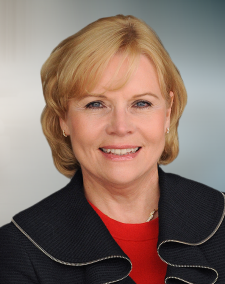 If you live in one of these nine states, you'll soon need a passport to fly domestically or enter a federal courthouse | Causes, Not Just Cases®
It was only a matter of time. Starting in January 2018, certain driver's licenses may no longer be used as identification at TSA airport checkpoints. That's not true for everyone, only residents from the nine states who, as of now, have failed to comply with a 2005 federal mandate to standardize the issuance of IDs, such as driver's licenses, and non-compliant states that were granted an extended deadline.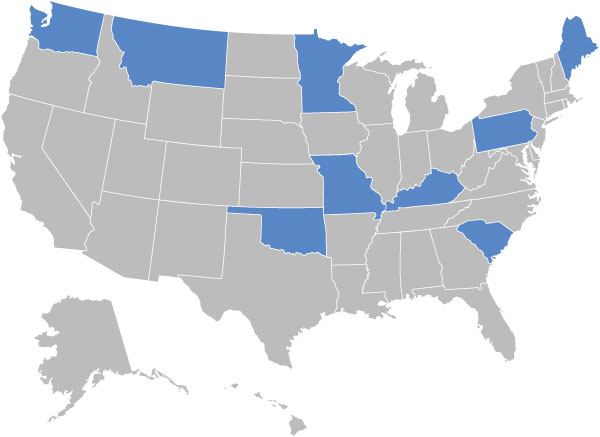 Fliers with driver's licenses from the following states will need to present TSA officers with an alternative ID, such as a passport, military ID or Global Entry card:
Kentucky
Maine
Minnesota
Missouri
Montana
Oklahoma
Pennsylvania
South Carolina
Washington
The failure of some states to comply with a federal mandate is likely to create headaches for travelers and the TSA alike. And it doesn't just affect passengers at airports: In some states, the lack of an alternative ID will also keep you out of federal facilities, such as courthouses and military bases.
That's right, lawyers. Soon, you might not even be able to show up for work without your passport.
The REAL ID Act
Why don't states have to comply? Because the REAL ID Act is a mandate on federal agencies to only recognize state-issued IDs which meet certain standards. Participation by the states is entirely voluntary – despite efforts by the federal government to encourage full participation through technical assistance, grants and other support. Some of you may remember learning in Con Law 101 that the U.S. Constitution preserves rights reserved to the states.
The REAL ID Act was recommended by the 9/11 Commission and established in 2005 in an effort to improve aviation security following the Sept. 11, 2001 attacks. Those hijackers used driver's licenses issued in Florida and Virginia to gain access to planes which they crashed into the World Trade Center, the Pentagon and a field in Shanksville, Penn.
Quirks and loopholes aside, the fact that many terrorists had overstayed visas and were in the United States illegally, however, is not solved by the REAL ID Act. Twelve states and the District of Columbia issue licenses to persons illegally present in the U.S. These licenses issued to persons residing illegally in these 12 states must bear a designation that they are not accepted by the federal government. Licenses from these states will continue to be accepted by the TSA after non-compliant states like South Carolina's no longer are.
The REAL ID Act requires the modernization and standardization of procedures for issuing driver's licenses and is an important step in tightening security of federal facilities, including our nation's airports.
Not everyone agrees. South Carolina State Sen. Larry Grooms, Chairman of the South Carolina Transportation Committee has opposed the rule in the past, calling the post-9/11 ID standards "Washington's bureaucratic baloney."
Nevertheless, Grooms negotiated an agreement with the U.S. Department of Transportation to extend the deadline for compliance. When asked whether fliers should be concerned, Grooms wrote on his Facebook page: "All good. Airport requirements do not go into effect until January 2018. We should have this fully resolved by then."
Whether that's the case for all states remains to be seen. States have had plenty of time to comply. For those of us who live in non-compliant states, unless and until things change, we may have to obtain a passport for our next flight across the (state) border or court appearance.
In the 10 years after 9/11, there were 35,117 terror convictions in 66 countries. In the U.S. alone, there were 2,934 arrests and 2,568 convictions during that same period. You'd think that state officials would be a little more concerned and would address the vulnerabilities in state-issued identifications, but perhaps they see it as a federal problem. No matter how you look at it, there's turbulence ahead.
---
Subscribe to our blog if you'd like to have more content like this sent directly to your inbox.