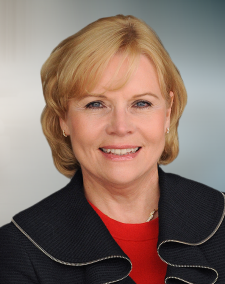 Over the river and through the woods… | Causes, Not Just Cases®
The holiday season is upon us. We look forward to giving thanks and spending time with our families. But there, in the back of some of our minds, lurks foreboding—no, not about that annoying cousin who always shows up with fruitcake or the relative to whom you can't believe you're related. We dread traveling during the holidays because they are the busiest travel days of the year. Throw in a series of sudden snow storms, and the most stalwart, seasoned traveler can begin to dread an otherwise wonderful time of the year. Here are a few tips to consider that have helped me keep my sanity while amassing a million miles, while traveling with my children. Also, to further reduce slow-downs at the airport, check the TSA's website for a thorough list of items you can and can't bring in your checked bag or carry-on.
Avoid the last connecting flight of the day. We've all done it—booked the last flight out so we can pack more in our day. You leave yourself just 35 minutes—a nearly impossible connection—at O'Hare or Hartsfield. Even on a clear day with a light passenger load, you have to hoof it to make that connection. On a holiday travel day, making such a connection is impossible. If it's the last connection of the day, you are stuck—sleeping on the floor of the Chicago or Atlanta airport. And weather and flight delays aren't the only problem. I can't count the number of missed connections because my on-time flight's gate was occupied by another plane. I recall one time when my connecting flight was beside my arrival gate, and I had to watch as that connecting flight departed while I was still stuck on the first plane, waiting for someone to arrive to drive it to the jet bridge to let the passengers off. At holiday time, leave yourself at least one and a half hours for a connection, and don't book the last connection of the day. You will have a much more relaxed and enjoyable trip. If all operates on time and according to schedule, use the spare time to have great sushi in Concourse A at Detroit, shop for great jewelry and museum trinkets in the main concourse at Philly, or listen to the grand piano playing carols in the main concourse at Charlotte. You can relax if you wisely booked a buffer.
Don't check bags. Pack only carry-ons. Mishandled luggage in December is 35% higher than any other month. Three primary reasons include: The good news is that your bags are usually found and returned. The bad news is that you get them back about the time you are leaving.

More travelers
More bags
Bad weather causing more misconnects and weather delays.

Send gifts ahead, but do not dump them on the TSA. The TSA is busy enough without the electronic Lone Ranger with live fire action sounds rumbling through the x-ray machine. Besides, my nieces and nephews only want money; I'll bet yours do too.
If your kids are like mine, they can look years older than they actually are. The TSA never believed my daughter was under 18. Always bring identification for your children, especially if you are a parent traveling alone with them. You may have to prove they belong to you.
No jokes about security threats—not ever. Not on a plane. Not in the airport. Not anywhere. You will be detained; you may be arrested and fingerprinted; you may end up with a record. Mug shots look even worse than the photo on your passport. Avoid them.
If your children are not experienced flyers, teach them how to travel. There is no reason (for you or them) to scream and kick the TSA agent. Does your child scream at cops? I didn't think so.
The rare and fleeting prospect of a hotel room after a cancelled flight is not likely to materialize. Remember tips one through six above to speed your trip through the airport because, if you are stranded overnight at a connecting airport, you will only get a hotel room if: There are many loopholes when it comes to hotel rooms, even when the delay is within the airline's control. If there are no hotel rooms, you get a voucher good for future airline travel equal to the amount of the airline's contract rate. For example, that is up to a max of $100 on Delta. Also, old Airline Rule 240 has been gutted. The airlines will only put you on another carrier at their discretion. See the major airline links for "suspended travel," which is airline lingo for bumped, dumped and delayed: American Airlines; Delta; Jet Blue; Southwest Airlines; United Airlines; US Airways

The delay was not caused by weather or a wildcat strike
The delay was caused by broken planes or a crew member no-show
There are hotel rooms available at a hotel that accepts the airline's vouchers.

Child safety seats are allowed and have to be accepted on the planes if they are FAA approved (and all safety seats sold in the U.S. are FAA approved). They also have to fit in the airline seats, which several airlines are making narrower. Take your child's seat on board with you. It's cleaner than the cargo hold anyway.
Do not put your child in an aisle seat. An estimated 4,500 people are injured every year in the U.S. by stuff falling from overhead bins on aisle seat passengers. Some suffer traumatic brain injuries.
Double check your bags, and remove weapons, anything explosive (yes, that includes New Year's firecrackers), liquid bottles greater than three ounces (the TSA does include toothpaste as a liquid even though it's a paste) and liquor (unless you have a little and non-metal flask holding less than three ounces).
If traveling to Europe, remember you have more refund rights in the European Union if you are delayed or stranded.
You are covered by surveillance cameras throughout the airport. Don't clown around in any way that can suggest you are a security threat or have items that may appear threatening. There are anecdotal stories about fruitcakes, processed cheese and marzipan (I have first-hand knowledge about the last one) causing airport alarm as suspicious items. When I was a prosecutor, we caught smugglers shipping drugs in cheese. That was before 9/11/01. Modern equipment knows the difference between explosives and bad cake. Leave them home anyway—nobody, nobody wants a fruitcake. Also, don't be fooled by a couple of states legalizing pot—they can't. It's a federal law, and states can't change federal laws. No illegal drugs—and not just at the airport. Remember #5 about the mug shots.
With these steps considered, you just may be the most relaxed traveler at the airport.