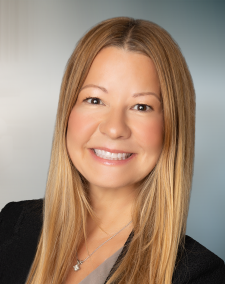 Putting on Purple this November: Recognizing Pancreatic Cancer Awareness Month | Causes, Not Just Cases®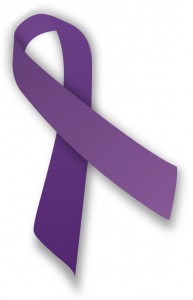 Pancreatic cancer might not have the same name recognition as breast or colon cancer, but of the top 25 cancer killers today, it's the only one with a five-year survival rate at six percent. Add to this that more than 45,000 United States citizens are diagnosed with this intrusive disease every year and you have some very good reasons to speak up with pancreatic cancer prevention advocates this November in recognition of Pancreatic Cancer Awareness Month.
A Difficult Cancer to Detect
One of the leading reasons for pancreatic cancer's low survival rate is that, like the lung disease mesothelioma, the cancer has usually spread by the time symptoms begin to appear and early signs can easily be confused with more common problems such as the flu or stress. There are also no ways to screen for pancreatic cancer as the disease is thought to stem from complex cancer-causing genes and initial changes can be so small that they can't be detected with CT scans or MRI equipment.
Diabetes and Pancreatic Cancer
The possible link between diabetes and pancreatic cancer has been discussed in a number of studies looking into the potential influence of drugs classified as "incretin mimetics." Often prescribed to patients suffering from type 2 diabetes, these drugs—including Januvia®, Victoza®, Janumet® and Byetta®—are used to help control blood sugar levels. The use of these drugs, however, has been related to nearly a three-fold increase in reports of pancreatic cancer and has been "associated with significantly increased odds of acute pancreatitis."
PurpleStride and Other Support Events
Whether you're suffering from pancreatic cancer or know someone struggling with the disease, or if you simply want to speak out about the need for cancer research beyond funding the most prevalent and recognizable, take a moment to check out the many pancreatic cancer awareness events taking place around the country this November. Organizations such as the Pancreatic Cancer Action Network and the National Pancreatic Cancer Foundation are urging survivors to share their stories, advocate for more research initiatives and participate in fundraising events throughout the month. Along with the Pancreatic Cancer Action Network's PurpleStride events happening in more than 30 states across the country, the National Pancreatic Cancer Foundation supports several ongoing fundraisers for pancreatic cancer research.
Pancreatic cancer is a challenging illness, but with your support this November we can all help by urging awareness and efforts geared toward early detection, prevention and ultimately, a cure for this deadly disease.