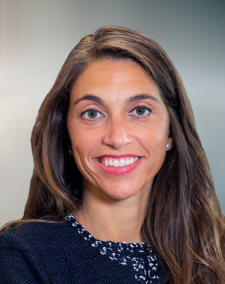 Navigating prescription drug recalls | Causes, Not Just Cases®
"Recall" can be a scary word, especially when it is related to your health. Like you, it is a problem countless patients may not expect, but, nonetheless, are forced to deal with or risk detrimental effects to their health. In 2019, a Kaiser Health News report titled "When Medicine Makes Patients Sicker" found medical drug manufacturers in the U.S. and abroad recalled roughly 8,000 medications over six years leading up to the article's publication, including nearly 300 drugs that were recalled by 65 manufactures within a year of passing FDA inspections. 
Additionally, medical manufacturers recalled 50 medical devices in 2019 – the most in four years, according to news reports. 
As scary as these recalls can be, if you are currently affected or hear of a recall in the future, it is best to first take a breath and try to understand what a drug recall really means. Find answers to key questions such as why there was a recall, if the recall affects you, how the recall affects you and what to do once you learn of a recall. 
In an ideal world, manufacturers would do a better job of making sure medical products are safe before they reach vulnerable patients. In the meantime, know that there are steps you can take to stay informed so that you can protect yourself as best you can when recalls are announced. 
What is a medical recall? 
A medical drug or device recall is a notification of concern. This is how manufacturers and the FDA tell the public that the risks associated with a product may outweigh the benefits in terms of the health and safety of the public. A recall may be initiated by the manufacturer in a voluntary action or, in more rare cases, initiated by the FDA. The reason for the recall could be related to the manufacturing process, such as a contaminant or problem that occurred with certain lot numbers of a drug, or it could be something that is in the make-up or design of the product itself that could be harmful to patients. This is why it is important to understand the recall itself to get a sense of the scope of the issue at hand. 
How do I know if a medication I'm taking has been recalled? 
You cannot assume that your pharmacist or health care professional will call you to tell you about a recall of one of your medications! In most cases, manufacturers notify the pharmacists (and sometimes your healthcare professionals) but often times you may not know about the recall until you go to refill your drug or have an appointment with your health care professional.
Fortunately, widely used pharmaceuticals usually lead to a public announcement by the manufacturer or the FDA in various news/media outlets in addition to the FDA website. These public recall notices are usually related to very serious risks or very popular and widely used products. If the manufacturer doesn't issue a public notice, the FDA can determine if one is necessary and issue a notice publicly, but that may not always be the case. Some recalls may only be posted on the FDA website. 
There's a recall on my medication, so now what? 
Understand the recall: what are the specifics of the recall; why was there a recall; what type of recall is it; does this recall affect you? 
The FDA has three classes of recalls that can help you to understand the severity of the recall: 
Class III: This is the least serious of the recalls. This recall is for a product that is not likely to cause an adverse health reaction, but it violates the FDA labeling or manufacturing laws. These recalls might have to do with a packaging defect or something of that sort. 
Class II: This recall is for a product that may cause a temporary health problem or "pose a slight threat of a serious nature." 
Class I: This is the most serious recall. These are products that are deemed dangerous or defective and could cause serious health problems, including death. 
If the manufacturer issues the recall and notification, there may not easily be a way to determine the recall Class. However, you can always learn the reason for the recall notice by visiting www.FDA.gov and reading the recall in its entirety. 
For example, in 2019 some manufacturers of popular antacid Zantac (known generically as Ranitidine) gave a notice of a voluntary recall due to the product containing N-Nitrosodimethylamine (NDMA), which may cause cancer. There have been several stages of recalls and ultimate withdrawal of this drug and the most recent and final notice was issued April 1, 2020, by the FDA requesting that all manufacturers "withdraw all prescription and over-the-counter (OTC) ranitidine drugs from the market immediately." This particular withdrawal is different from the previous notices, as this is the FDA, not the manufacturers, saying that this product has an impurity, NDMA, which will potentially accumulate over time and could lead to a serious health risk. The Zantac recall in and of itself is different because this is both a prescription and an over-the-counter drug and it was a wide-sweeping withdrawal of the product to be effective immediately. 
Your medication may be recalled, but not your specific lot. How to find out if yours is included
A drug recall may not be limited to a product manufactured within a particular facility or timeframe, and in some cases it may be limited to only one manufacturer. So go get your own medication packet or bottle and look at the information on it, including your pharmacy phone number. For a more narrow recall, you will likely need to call your pharmacy in order to get some information to determine if the recall affects you and your medication.  
The narrower the recall, the more information you will need to find on your medication itself or call your pharmacy to obtain. Let's assume it is a narrow recall, what do you do now? Try to find some identifying information that will help: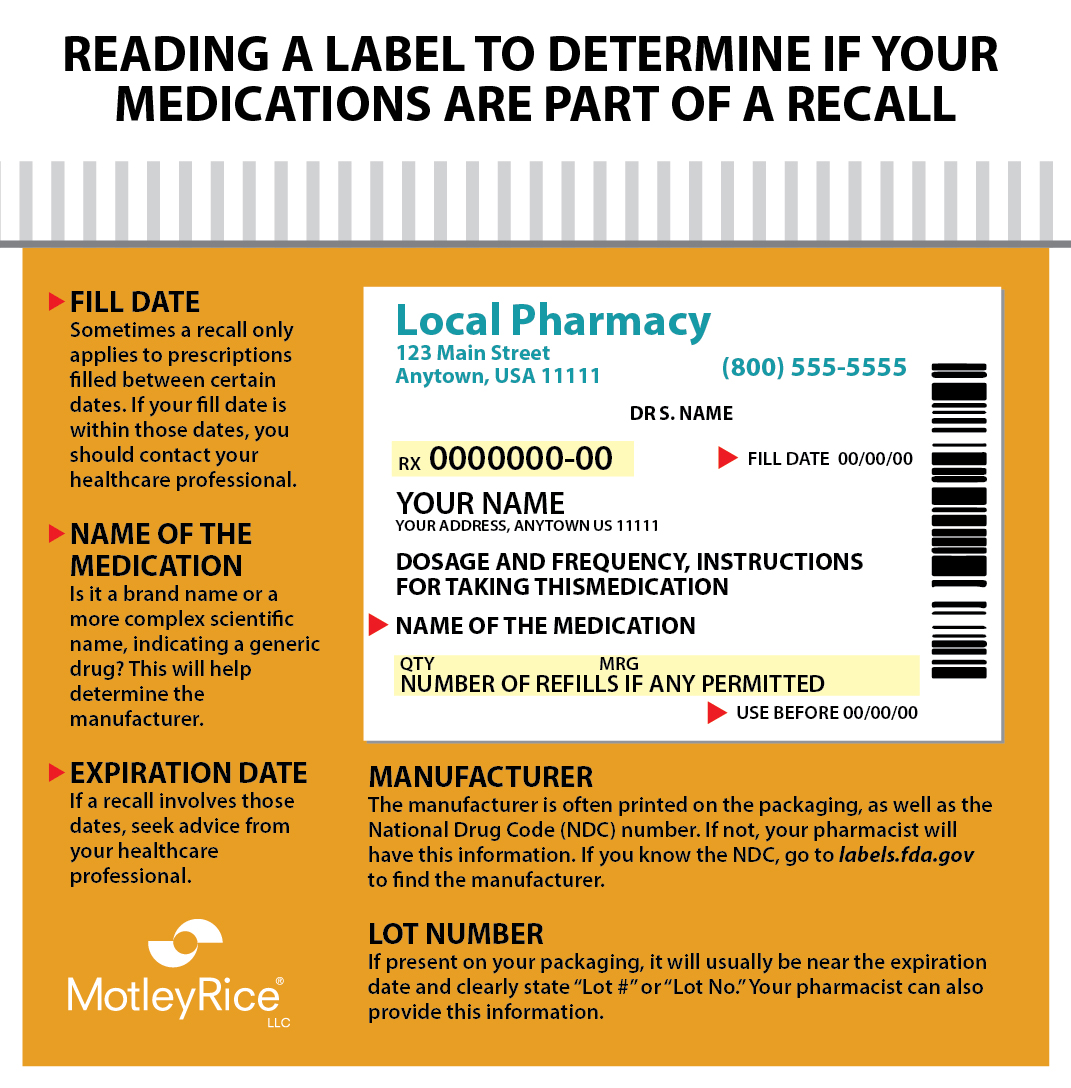 Now you know what the recall is about, the risks, and whether or not your product is part of the recall. The next step is to call your health care professional and determine what you will do. You can also stay in the know by registering for FDA alerts and recalls. 
How can this system be improved?  
The recall process is complex and is not perfect. Could more be done to improve the system? Maybe. Would it be amazing if the prescriber could always let you know about a recall – absolutely! The reality is that this would be a very high standard and there is no way for the prescriber to know for sure if you are subject to a particular recall. The prescriber knows you were given the prescription, but beyond that, the prescriber does not know your lot number, your manufacturer, or the many other specifics. One potential improvement idea that would be helpful, and is likely achievable in today's technological age, is an automated notification system that would tell consumers if any prescription medication they have ever had in the pharmacy system has a recall. This would not be perfect, but it would go a long way to give individuals comfort to know when to ask questions. 
Ultimately, the system is weighed down by the number of medical recalls that are issued every year. In order to improve how patients are notified about a problem with a drug or medical device, we first have to demand that manufacturers do their part to ensure safety on the front end instead of creating more work for patients whose only concern should be getting well, not whether their medical products will make them sick.
---
Subscribe to our blog if you'd like to have more content like this sent directly to your inbox.