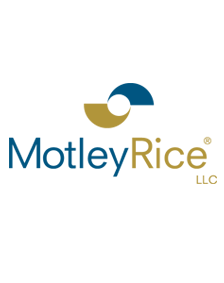 Buyer beware? Consumer safety forefront of National Consumer Protection Week | Causes, Not Just Cases®
Each year during the first full week of March, the Federal Trade Commission pauses to recognize National Consumer Protection Week, an occasion that it describes as "a time to help people understand their consumer rights and make well-informed decisions about money."
Consumers should have an inherent right to safety when purchasing goods or services. We all rely on businesses, large and small, to do everything that they can to preserve our overall wellbeing, whether that means performing adequate testing to ensure that their products are safe before they make it into our hands, or protecting the personal information we're required to share as a condition of doing business with each other. Above all, we expect and are entitled to honesty and transparency when potential dangers are discovered. Far too often, our trust as consumers has been recklessly violated and our safety treated as inconsequential rather than as the top priority that it should always be. When this does occur, the consequences can be dire for countless people across the globe. 
Product safety
The FTC released a report in October 2019 titled "Mass-Market Consumer Fraud in the United States: A 2017 Update," in which it analyzed the scope of consumer fraud throughout the country in order to better understand what made people susceptible so it could can take steps to improve on consumer safety across the board. The agency compiled the report from data collected during a survey in mid-2017 that explored areas such as the demographics of reported fraud victims, and common industries where fraud allegedly occurred.
According to the report, a staggering 15.9% of survey participants (or 40 million U.S. adult consumers when applied to the general population) reported being a victim of one or more types of fraud included in the survey in 2017. An estimated 61.8 million incidents of fraud reportedly occurred over the course of that year, the report found. Likely, the number of these cases is far under reported.   
Interestingly enough, more consumers reported being victims of fraudulent weight-loss drugs than any other specific type of fraud covered by the 2017 survey. Weight-loss drugs affected 2.6% of survey participants (representing 6.5 million U.S. adults) and accounted for an estimated 10 million alleged fraud incidents alone. While the report explored the efficacy of weight-loss drugs, specifically instances where consumers lost less than half of the weight they expected to lose on the product, in some cases defective weight-loss drugs may be dangerous. For example, in January 2020, manufacturer Eisai withdrew its weight-loss drug Belviq® (lorcaserin), and the extended-release version of the drug Belviq XR®, from the U.S. market after a clinical trial showed a potential increased risk of pancreatic, colorectal and lung cancers raised concerns about the drug's safety.
Deceptive product marketing
Medical drugs are far from the only products that can endanger lives when they aren't properly vetted. Everything from home improvement products to airbags or makeup can be a danger to consumers worldwide. When products are found to be a danger, it's often alleged that deceptive marketing tactics were used to mislead the public and increase sales through the use of deceptive, unfair or fraudulent business practices.
For example, one high-profile product liability case area that alleges deceptive marketing tactics is talcum powder, commonly marketed as "baby powder" and "body powder." For years, many women used talcum powder on the perineal or genital area for feminine hygiene as part of their hygiene regimen to stay fresh and dry. Studies have shown, however, that frequent, long-term use of talc powder in these areas may increase the risk of developing ovarian cancer.
It has also been alleged that talc, when inhaled, can cause devastating lung diseases, including mesothelioma. That danger allegedly stems from the fact that talc, a naturally occurring mineral, is often mined within close proximity to asbestos, a toxic mineral that is known to cause cancer in humans. As a result, traces of asbestos can contaminate talc products, potentially causing users to develop mesothelioma and other asbestos-related cancers and diseases.
In December 2018, an investigation by Thomson Reuters revealed thousands of pages in company memos and other previously confidential documents that showed popular Baby Powder manufacturer Johnson & Johnson allegedly had known for decades that its talcum powder might contain asbestos. The company, however, failed to inform the public or regulators of the potential issue, and promoted marketing campaigns (many of which targeted African-American and Hispanic women) that claimed the powder was safe. To this day, J&J continues to maintain that its products are safe for use. However, in October 2019, J&J recalled a single lot of its baby powder after a sample tested positive for asbestos. Following this announcement, several U.S. retailers, including Walmart, Target, CVS and Rite Aid removed 22-ounce bottles of Johnson & Johnson baby powder from their shelves.
Evidence presented in court against Johnson & Johnson includes an internal letter dated September 1997 that was written by a medical consultant who suggested that J& J was well aware of the danger its products allegedly posed but chose to do nothing. If the risks were denied, the letter stated,"... the talc industry will be perceived by the public like it perceives the cigarette industry: denying the obvious in the face of all evidence to the contrary."
You may read more on J&J's alleged deceptive marketing in a blog post written by my colleague Carmen Scott titled "Targeted by talc marketing for years, studies show black women have a higher risk of developing ovarian cancer."
Consumer fraud in the digital age
Not surprisingly, the internet is the most common way consumers reported being targeted for fraud, according to the FTC report. In total, more than half of victims reported that they first learned about a product or service on the internet, including webpages, social media and emails. The fact that more and more of us are doing business online poses certain risks for consumers and businesses alike that we as a society didn't have to consider decades ago.
When doing business, companies are obligated to protect your personal and private information from nefarious groups that would love to get their hands on a trove of data, including addresses, phone numbers and social security numbers, and steal consumer identities. Unfortunately for us, companies have continued to fail time and time again to take the necessary steps to vigilantly protect their consumers. Critics have alleged that this includes Equifax, one of the Big Three credit bureaus in the U.S., which was the source of one of the largest data breaches in the country's history in 2017, affecting 150 million people – nearly half the country.   
My colleague Jodi Westbrook Flowers wrote about that data breach and steps that consumers can take to protect themselves in the wake of a data breach. Read it here. 
While there are ways to help protect yourself and your family, often in cases of fraud, the onus is on corporations to prioritize the safety of consumers. When they fail to do so and consumer trust is abused, litigation and awareness efforts can be effective ways to hold corporations accountable and bring about needed change.
For more information on National Consumer Protection Week and ways that you can get involved, visit the FTC online.
---
Subscribe to our blog if you'd like to have more content like this sent directly to your inbox.
Authored by Meghan Johnson Carter, a Motley Rice attorney from 2007 to 2021.