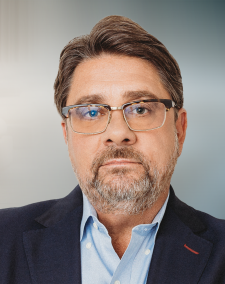 Recalled Takata airbags continue to threaten the driving public while bankruptcy plays out | Causes, Not Just Cases®
The news about Takata during the past few weeks has been dominated by TK Holdings' announcement of filing for bankruptcy and an intended deal to sell the majority of their current business to Key Systems Solutions. That is, until new news of yet another tragic death related to a Takata airbag. 
After a year-long investigation, Honda revealed that the June 2016 death of a man who was injured while repairing a 2001 Honda Accord has officially been linked to the Takata airbag installed in the vehicle. Despite the fact that the car was in park and not being driven at the time, authorities have determined that the airbag was somehow activated and its inflator ruptured, sending shards of metal flying and killing the man. The tragedy marked the 12th death in the United States linked to defective Takata airbags. Unfortunately, all indications suggest that this number will continue to rise, likely for years to come.
I also continue to hear of people being harmed, including injuries such as hearing loss, facial paralysis, broken bones, as well as severe cuts, burns and scarring.
What we know
The recall of Takata airbags has expanded several times since problems with the bags were first announced – the most recent of which occurred this week when Takata added another 2.7 million airbags to the growing list of hazardous inflators. The previously recalled airbags were found to be vulnerable to humidity and heat because they lacked a type of calcium sulfate drying agent called a "desiccant". But, for the first time, the most recent recall included airbags that contained this type of desiccant, signaling that even more recalls could be coming. I believe roughly 100 million airbag inflators worldwide are impacted, however in the United States only 42 million vehicles have been officially recalled.
The sheer size of the recall, coupled with the fact that potentially dangerous airbags are still being installed in new vehicles under the stipulation that they'll be slated for recall within the next couple of years, makes the scope of the growing threat to the public incomprehensible. This means that even though your car is not under a recall now, it could be at some point. Also, even though you have a replacement airbag, it could go bad and be recalled again in a few years. So that means we will be dealing with this hazardous issue for many, many years to come.
What will be the impact of Takata's bankruptcy filing?
Adding to the possibility of physical harm to consumers are financial concerns that were aggravated last month by Takata's filing for Chapter 11 bankruptcy. A $125 million fund which was previously established by the Department of Justice to compensate consumers will not be enough to compensate current and future victims, and little effort was made by Takata at the onset of the bankruptcy process to ensure that those harmed will be fully taken care of after automakers and other creditors get their share.
However, I'm thankful that the U.S. Trustee for the District of Delaware, who is overseeing the bankruptcy, recently decided to create a Tort Creditors' Committee comprised of personal injury and economic loss claimants who will voice consumer concerns moving forward. Three personal injury claimants represented by Motley Rice and co-counsel were selected to join this 7-member committee. This committee shares a common goal: To ensure that justice, for victims now and in the future, is done, and to investigate and exercise due diligence for all creditors in order to make sure that this bankruptcy proceeding is fair for all.
Part of this investigation will include identifying everyone who has been injured. If you or a loved one have suffered an injury you believe was related to a Takata airbag, it is critical that you report the incident to NHTSA and file a Vehicle Safety Complaint: https://www-odi.nhtsa.dot.gov/VehicleComplaint. There are specific instructions on the form to follow for Takata airbags.
Also, just because Takata has declared bankruptcy does not mean that replacement inflators will stop being manufactured or installed, or that victims can't file a claim against the company.
What should you take away from this?
This problem created by Takata is not going away any time soon, but the victims have not and will not be forgotten. While this situation is being hashed out in boardrooms and courtrooms, however, the public should be mindful that lives are still at risk. Nearly two-thirds of the recalled inflators have not been replaced and are still on the road.
Is your car impacted?
To check if your vehicle contains a recalled airbag, check the NHTSA website and enter your VIN. Because the recalls keep evolving, checking your VIN every few months is recommended.
Meanwhile, we are continuing to investigate and test the airbags that are being put into vehicles now, to determine potential future risks, working closely with forensic expert Bill Williams of WISAT. You can hear more from Bill on the danger associated with Takata airbags in a recent interview with Arizona ABC-TV investigative reporter Joe Ducey.
We also will provide updates as new information is known on the status of the bankruptcy committees and proceedings.