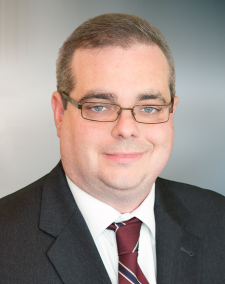 Simple safety makes for a safer summer all around | Causes, Not Just Cases®
During the long, hot summer months, parents often struggle to come up with way to entertain their children. From electing to attend summer camps to planning beach days and boat outings, summer activities can provide some welcome relief from the everyday routine, but they can also come with their fair share of safety concerns. As a father to two young sons, I can relate to how many parents may be feeling, and would like to share some resources that I have found helpful:
Summer Camp: questions to ask a camp director
The American Camp Association, a century-old foundation and partner with the American Red Cross, provides a simple starter list of questions to ask when considering summer camp.
No matter how beautiful and exciting a brochure or website makes a camp appear, the best way to learn about the facility's operations and safety is to visit and have a quality discussion with the camp director. Apart from having the director explain the camp's philosophy and how it's regularly implemented by the staff through programming and daily activities, consider asking some of the following questions:
What is your background?
The American Camp Association recommends that all of its member camp directors have a bachelor's degree, recent in-service training and a minimum of 16 weeks of camp administrative experience.
What kind of training do you provide for your counselors?
Every training program should, at a minimum, include training in emergency procedures and communications, safety regulations, behavior management techniques, child abuse prevention, appropriate behavior for campers and staff and supervision procedures.
What is the camper-to-counselor ratio?
The ACA recommends the following ratios for resident camps: Ages 4 – 5: 1-to-5; Ages 6 – 8: 1-to-6; Ages 9 – 14: 1-to-8; Ages 15 – 17: 1-to-10. For day camps, recommended ratios are: Ages 4 – 5: 1-to-6; Ages 6 – 8: 1-to-8; Ages 9 – 14: 1-to-10; Ages 15 – 17: 1-to-12.
What percentage of counselors are over the age of 18?
The ACA also recommends that at least 80 percent of counselors be 18 years or older and none under the age of 16. For special needs camps, no counselors should be under 18-years-old. Additionally, counselors should be at least two years older than the campers they're supervising.
What do you look for when hiring staff?
Are trustworthiness and dependability key factors? Do they value adaptability, empathy, a strong self-image and an outgoing personality? The ACA notes all of these personality traits as important camp staff characteristics.
What is your return rate on counselors?
Forty to sixty percent is a good average return rate for counselors. If this ratio is lower, ask why.
How do you handle poor behavior and discipline?
ACA regards positive reinforcement, assertive role modeling and a sense of fair play as key components of leadership. Rules should be reasonable and well communicated, and if penalties are involved, they should be given calmly, fairly, quickly and without undue criticism.
How do you handle special needs, such as medicine, diet restrictions, etc.?
If your child has special or certain needs, ask specifically about how each one is handled.
How do you handle adjustment issues such as homesickness?
Be sure to ask the camp director to clarify on how the staff handles adjustment issues and that you're comfortable with their policy on contacting parents.
Do you have references?
Camp directors should be happy to provide references to support their reputation and service record.
Summer Activities: the burger and bounce house party
Grilling out is great, and throw in a jump castle and kids are often entertained for hours…and hopefully worn out enough for a very good night's sleep. But both of these summer activities come with their fair share of safety concerns. Take the jump castle that tipped over at an elementary school in my home state of South Carolina this past April, injuring three children, or the news about a Georgia man who died after sustaining burns from lighting a grill over the Memorial Day weekend. With either of these traditional summer activities, there are serious safety considerations to keep in mind.
Bounce house safety
A 2012 study by the American Academy of Pediatrics found a 15-fold increase in the rate of bouncer-related injuries from 1995 to 2010, and the nonprofit Child Injury Prevention Alliance (CIPA) states that about 30 children a day are treated in emergency rooms for inflatable bouncer-related injuries. To help prevent bounce house injuries, CIPA recommends the following with respect to bounce house setup:
Bouncers should be set up on a flat, debris-free surface with open space on all sides. If the surface is hard, place a softer surface at the entrance/exit
Bouncers should not be set up near tree branches or power lines
Ensure the bounce house is properly tethered, staked and secured
Other recommendations include:
Have all children leave the bounce house if it becomes gusty or the wind picks up in general (some bounce house rental companies won't rent their product if winds exceed 20 mph)
Use larger, more durable stakes for purchased bounce houses rather than the smaller plastic ones often provided
Put stakes in the ground at a 45-degree angle, not straight up-and-down
Check with the Better Business Bureau for any recently filed complaints before renting from a bounce house company
Grill safety
It never hurts to refresh yourself on good grilling practices, both in regard to burger excellence (I like to stuff mine with a good Cotswold cheddar) and general grill safety. Here are a few tips from the American Red Cross on staying safe while firing up a prize-winning meal:
Never grill indoors or in an enclosed area
Follow all manufacturer's instructions for your grill
Never leave the grill unsupervised and don't allow children near it while in use
Grills should only be used out in the open and away from anything that could catch fire
Use long-handled tools while cooking
Never add starter fluid after the coals have ignited
Keep a fireproof pan under the grill to catch grease and ash
Keep the lid nearby so you can close the grill and turn it off quickly, if necessary
Come on in, the water's fine!
Swimming pools, beaches, water parks and even splash pads are big summertime hits with the kids. But even if you're just filling up a kiddie pool in the backyard, it's a good idea to be familiar with water safety.
Water Safety
According to the American Red Cross, "the best thing you can do to help your family stay safe is to enroll in age-appropriate swim lessons." Apart from that, they recommend the following water safety tips:
Only swim in designated areas with lifeguards
Never swim on your own; always with a buddy
Never leave a young child near water unattended, and teach them to ask permission before going near the water
Young children and inexperienced swimmers should wear U.S. Coast Guard-approved life jackets when boating
Whether it's sailing the high seas or playing in the neighborhood splash pool, setting up for an epic summer kids' party or just breaking out a store-bought bounce house for a bit of entertaining and energy burning, being aware of all the factors involved in a safe outing can mean the difference between a fun summer afternoon and potential serious injury. I hope these resources provide you with some useful advice and that you enjoy a fun, boredom-free and safe summer.