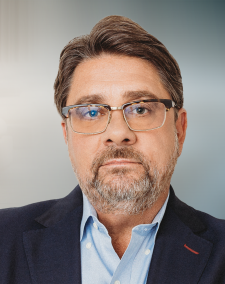 Hogs, choppers and bobbers – summer motorcycle travel tips | Causes, Not Just Cases®
Let's be honest, it's been a long winter for many parts of the country. With summer right around the corner, many of us are gearing up to travel; whether it's an hour ride up the road to a local festival or across the country to a new destination. Myrtle Beach Bike Week is one of my favorite South Carolina events—it is one of the Carolinas' largest motorcycle event and draws thousands of riders to the Grand Strand from across the U.S. and overseas every year. This year marks the 75th year of the Annual Spring Bike Week Rally, which will run from May 9 to 18.
As a veteran to Myrtle Beach Bike Week, here are some thoughts I keep in mind and share with friends coming down for the first time:
Inspect Your Bike
A lot of motorcyclists are seasonal drivers and will be heading out for the first time this month. As the number of motorcyclists on the roadways increase, the number of accidents caused by defective manufacturing and design may rise as well. Before hitting the road, I always make sure to inspect my bike to make sure that nothing is out of place or needs to be repaired. Maintaining your bike is an essential part of being a responsible motorcycle owner and rider.
Don't Share
Cruising down OD (Ocean Drive) with your friends is obligatory if you are going to Myrtle Beach. But don't try to share lanes with your friends or any other cars here or on any other street. This is the one time to throw out what you learned in preschool—sharing, in this case, is not caring.
Know the Laws
Wherever you are going this summer, know the laws particular to that area. In Myrtle Beach, some laws and city ordinances* that motorcyclists must follow are:
Department of Public Safety-approved helmets are required by law for riders and passengers under age 21.
Eye protection is required by law for riders and passengers under age 21 unless the vehicle is equipped with a windshield affixed to the front of the cycle.
Daytime and nighttime use of headlights is required by law. Modulating headlights are permitted.
Passenger seat and footrests are required if carrying a passenger.
Mirrors are required by law on both the left and right side.
Cruising is regulated by the Myrtle Beach Police Department between 3rd Ave. S. and 21st Ave. N. on Ocean Boulevard between the hours of 2 a.m. and 6 a.m. from May 1 through Labor Day each year.
Note: Under South Carolina state law, adult motorcyclists (over age 21) are not required by law to wear helmets. Wearing a helmet, however, is the safer option. Just think…what would your mom want you to do?
AAA also has a listing of motorcycle laws for each state, accessible online here.
It's Not a Toy…Go the Speed Limit
Lighter bikes with more power, while fun to ride, can present the temptation to speed, accelerate quickly and even do tricks. The bottom line is, it's not worth the potential speeding ticket, time in court and/or the danger you present to yourself and other drivers/riders when you break the law—just don't do it.
Motorcyclists are More Vulnerable
Motorcyclists are at a higher risk statistically for collisions, and we do not have the advantages or protections inherent to car drivers. Being alert and aware of your surroundings is as important as wearing the right gear: helmet, long pants (there is a reason why bikers wear more leather!), jackets, eyewear, sturdy closed-toed shoes, reflective gear and gloves.
Consult a Professional
Don't forget to get licensed and to attend a hands-on safety course before riding a motorcycle, especially if you are a new rider. Even if you've been riding for years, a refresher course and/or reviewing safety tips and laws is always worthwhile.
For additional resources, visit the SC DMV's website for a full Motorcycle Guide, including safety tips.
I hope to see many of you in Myrtle Beach for Bike Week—it looks like it's going to be perfect weather for riding.